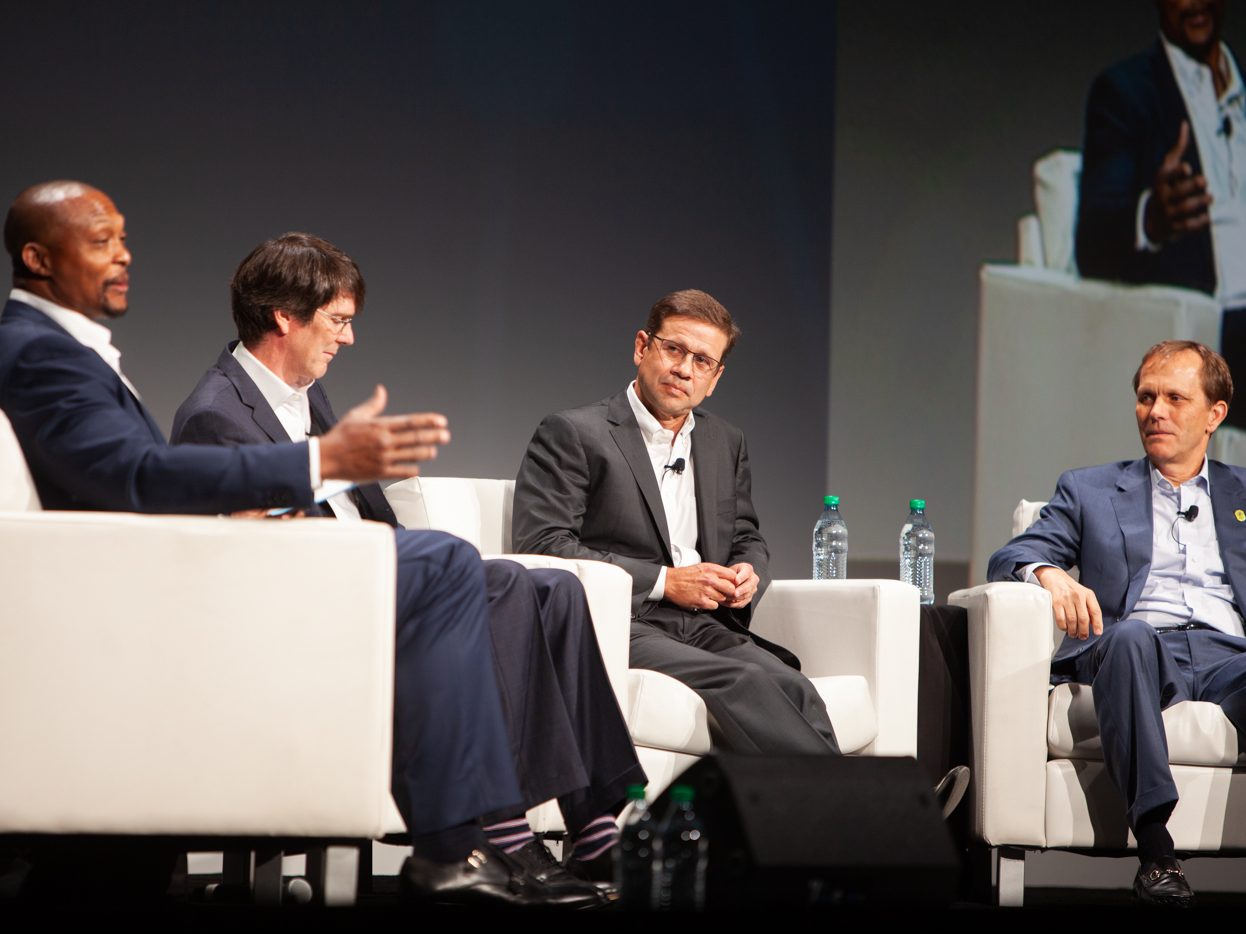 When Heisman Trophy winner, former NFL star and entrepreneur Eddie George first landed in Nashville in 1997, he wasn't sure what to think. "I thought, there's nothing going on here," he said, during an opening session panel at the ULI Spring Meeting in Nashville April 17.
But over the years, George came to love the city's charm and friendliness. And as the city expanded and drew more and more tourists (15 million last year, according to ULI), despite some thoughts about leaving, he felt a strong pull to stay.
"I thought about moving back to Columbus, Ohio for a long time, where my Ohio State roots are," he admitted. "But there was something in the air—50,000 cranes in the air telling me not to move."
FULL STEAM AHEAD
Nashville has boomed over the last ten years and now draws 100 new residents a day, according to the U.S. Census Bureau. The multifamily market has 18,000 units in the pipeline, construction permits in the city are expected to exceed a record $3.7 billion by the end of the year and the tech and creative class scene is thriving. But none of it could have happened without a strong partnership between the public and private sector, according to city leaders and developers.
"I contend it's because we've had really good elected officials—mayors and governors—not interested in silly things but important things and the business community working together," said John Ingram, chairman of the board of Ingram Industries. "Professional soccer would not have happened without that."
Ingram pointed to Amazon's scrapped plan for New York City as a cautionary tale of what can happen when elected officials and the private sector don't align.
"If you don't follow through you could end up like New York, sorry to say," he said.
Last fall, a $275 million stadium plan to bring Major League Soccer to Nashville cleared the city council. The team, Nashville SC, is expected to begin playing in 2020.
Jay Turner, the managing director of MarketStreet Enterprises, has lived in Nashville his whole life. He has watched the downtown area morph into a thriving central business district, a stark contrast to 20 years ago, when the urban core was nearly a ghost town, with a code in place that barred residential development.
"We got behind," said Turner. But because of the vision that several previous mayors had for the city, they were able to catch up—and then some.
"All these changes in our urban core are really because of the mayor's office. They saw the opportunity in what we were known for—entertainment—to get people to come visit," said Turner.
BALANCED GROWTH
With all the new development and growth, it's important to find a balance, especially with the growing pains that often accompany strong periods of growth. Nashville has experienced more traffic and congestion and rising housing costs as a result of large amount of development.
"A city is either growing or atrophying," said Turner, acknowledging that some of the growth can be inconvenient. "It's important for a city to grow, but grow in the right way. It can be very difficult."
The balance of keeping the traits that made people and businesses want to come the city in the first place while still growing is particularly difficult, the panelists acknowledged. For Nashville, besides its legendary history in country music, a small-town, friendly vibe is what the city prides itself on. It's also a city with a healthcare industry that generates more than $92 billion annually in revenue, is the home of more than 20 colleges and universities and is in a state without individual income taxes.
But the city is facing challenges with public education and transit, issues that have some leaders feeling cautious going forward.
"I think the locals are starting to get worried," said Robert Frist, Jr., CEO of HealthStream & co-founder of Nashville's Entrepreneur Center. "We've done things right and people have come here. As the city grows from a nice small city into an emerging medium-sized city, its risky because we'll attract so many people I'm afraid we won't put in infrastructure fast enough. The next five years worry me a lot."