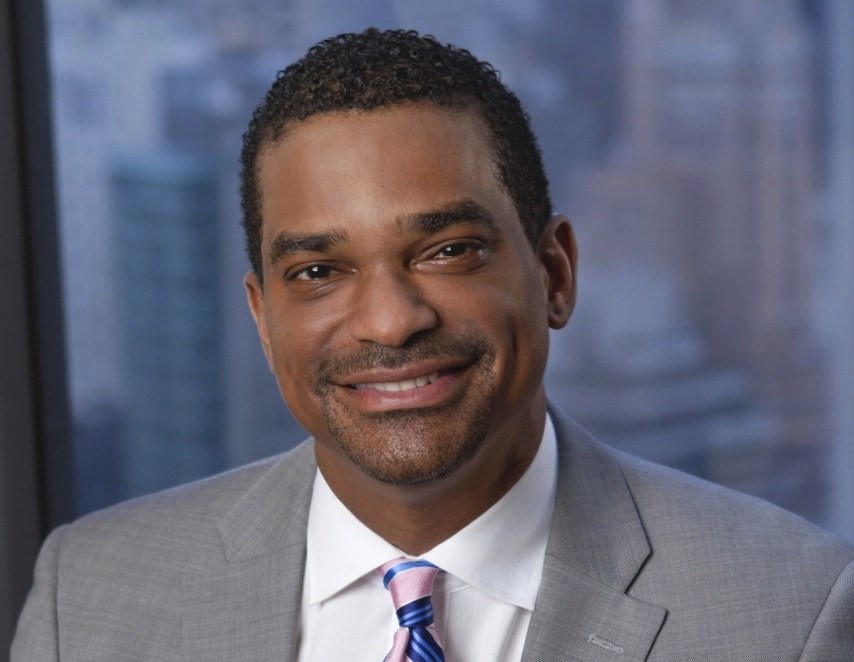 CGI Merchant Group-owned The Nexus Workspaces offers an alternative to traditional offices, striving since its launch in 2013 to provide small to medium-sized businesses the offices in which they can thrive. The company has locations in five cities in Florida, including Stuart, Vista Park, Wellington, Boca Raton and Boynton Beach.
In an interview with Commercial Property Executive, CGI Founder & CEO Raoul Thomas sheds light on how the flexible space provider's business model makes the firm stand out among other South Florida coworking companies.
---
READ ALSO: Büro Expands, Opens Miami-Area Coworking Space
---
How are The Nexus communities different than other coworking spaces?
Thomas: The Nexus Workspaces is a unique alternative to traditional office space offering executive suites, shared office spaces, virtual offices, seminar rooms, conference rooms and much more. Many coworking spaces offer large, shared work environments with plenty of distractions. However, The Nexus Workspaces offers personalized workspaces for professionals, business owners and entrepreneurs who want private accommodations, yet engagement in a bigger community.
Our suites offer extensive services and amenities to assist in managing day-to-day business operations, allowing professionals and entrepreneurs to focus on what matters most to them. The Nexus is designed to improve efficiency throughout one-of-a-kind customer service. At The Nexus Workspaces, all the services provided correspond to those found in a Class A building, which is not typically offered in the geographies where The Nexus is located.
Tell us more about The Nexus' business model and how it blends with CGI Merchant Group's strategy.
Thomas: We have taken some of the best investment drivers of the office industry today and fused them into an owner-operator branded model. This model was defined following months of diligence and analysis in late 2012 and early 2013 as we attempted to elucidate the optimal solution that benefits both sides of the operator and property-owner businesses. With this understanding, over the last five years, we have managed an asset model that is income-driven but attributes significant real asset appreciation, all within a defined set of parameters for capital cost, risk tolerance and investment horizon.
During the last five years, we have focused on proof of concept with our asset acquisitions. The outcome is a portfolio centered first on real estate and then asset management. In essence, The Nexus is a coworking real estate platform that contributes to the ecosystem of the changing office industry but looks outwards to the downside of cycles. With our ownership of the operating company, the brand and the real estate, we'd say that this affords us a better ability to manage our office portfolio during each stage of the investment cycle.
What's driving South Florida's coworking boom?
Thomas: Over the past few years, coworking has rapidly made its mark on the traditional office space world. Florida has become one of the top five fastest-growing coworking economies, with around 40 new spaces added this year alone. South Florida, being one of the top locations for new startups and well-established companies alike, has been able to immensely benefit from coworking and will only continue to become more popular and successful with time.
What's next for The Nexus Workspaces?
Thomas: CGI seeks to expand its office space platform The Nexus Workspaces among different submarkets in South Florida. Currently, Nexus is the fourth office space brand in Florida in terms of available square footage. The objective is to become the first statewide brand in the business for alternative office space.
What's your general view on the trends driving the coworking industry and what can we expect in the upcoming quarters?
Thomas: A trend in the coworking industry is advanced technology. Many coworking spaces offer a lot of technological perks to make the process easier. Things like software management tools, security systems and Wi-Fi-powered devices are all being used to manage coworking spaces easily.

One of the most attractive characteristics of coworking is its convenience. Coworking provides people a space to work without the commitment or price of paying for an office building. Entrepreneurs can easily book spaces and choose their own work hours.
Let's not forget corporate use. Before it became popular, coworking was mainly used by self-made workers or startup companies. But as it grows more popular, corporate demand for coworking spaces increases. Large companies like Verizon and KPMG are using flexible spaces, while some businesses are moving permanent teams to coworking spaces.
A sense of community has found its place among the coworking industry. Different companies who are in the same space are given opportunities to network and interact with each other.
One growing trend in the industry is the popularity of niche spaces. Coworkers are beginning to open topic-focused coworking spaces. For example, there is a rise in coworking spaces made for people in the culinary industry, in which they only have kitchens and tables for people to cook.