By Christopher Pappas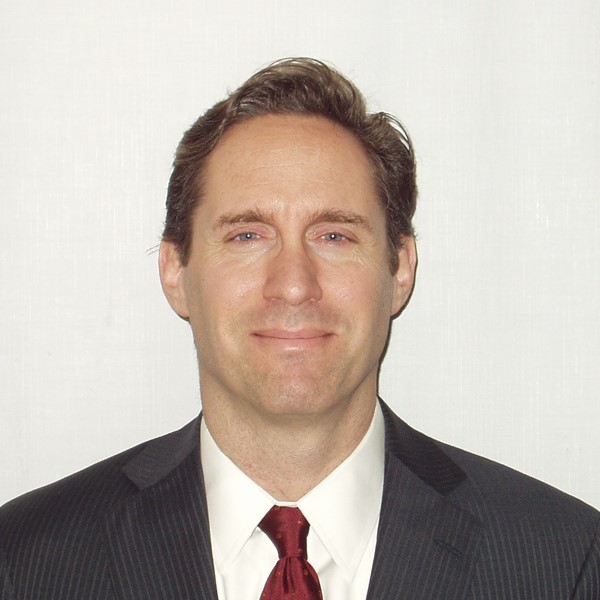 Experiential retailing is not a new concept among real estate professionals and investors, but it continues to evolve. Now, as retailers grapple with a shift in shopping habits, they, together with property owners, are taking the experience more seriously when evaluating the role of their real estate footprint.
In appropriate retail venues and locations, tenants are utilizing the experiential concept to compel consumers to visit their stores—a concept in many cases initiated by mall owners. And when experiences are offered in conjunction with in-store merchandise, online ordering and home delivery (and/or easy returns and exchanges), retailers have a better chance of increasing overall sales. The key for commercial real estate owners is to continue to offer well-located properties that remain relevant for tenants and customers alike.
What is experiential retailing?
Cultural trends are shifting how goods are bought and sold: providing experiences is becoming an important component in the pursuit of a sale. An example of the desirability of providing experiences is Airbnb, which caters to customers by giving them the ability to book unique homes and "experience a city like a local." Today, people value experiences more, and experiential retailing runs parallel to this trend.
In simplest terms, it is providing consumers with a positive event or encounter with a brand to support the sale or marketing of goods. Retail space utilized for purposes other than traditional sales has long been used by property owners to attract customers to a location and provide them a reason to return for future visits.
An example is the Downtown Container Park in Las Vegas. Opened in 2013, the open-air shopping center is composed of repurposed shipping containers and locally manufactured steel cubes. The facility features a selection of retail stores occupied by local entrepreneurs, restaurants and nightlife in the downtown area: it includes seven restaurants and bars with indoor and outdoor seating; free live music every weekend; movie nights during the spring, summer and fall; and a variety of family-friendly events. The shopping experience comprises everything from apparel, jewelry and accessories to art galleries, home décor and fixtures.
Retail tenants adopt the experience
Now, the retail tenants are embracing the trend, most notably in New York, which tends to lead the industry in innovation. Citing examples of tenants utilizing the experiential playbook within their own stores, The Wall Street Journal recently reported on some of Manhattan's experiential destinations. Featured among them was a Cadillac facility in Tribeca that hosts numerous events, while having vehicles available for viewing—but not buying—on its showroom floor. Another experiential retailing establishment is STORY in the Meatpacking District. STORY, too, hosts gatherings, such as yoga classes and health care panels, along with a rotation of events that raise brand awareness for its sponsors. Retail trends in New York frequently take hold in other parts of the country.
The Showroom
Apple Stores are an example of how the experience is becoming integral to selling goods. Apple sells its primary products—phones, computers, tablets and watches—out of its Apple Stores in a showroom layout. The goods are on display for consumers to tinker with. If shoppers find products they would like to purchase, they can buy them right from the store. If they like a product but want to deviate from the floor model, they can purchase their "custom model" online and have it delivered. (Apple is actually combining two trends in its stores: experiential retailing and e-commerce distribution.)
The experience is enhanced by programs at Apple Stores, which include teacher-focused seminars and student field trips and offer the demonstration and use of Apple products for educational purposes. Another program, Apple Camp, provides eight- to 12-year olds with programs on storytelling, movie-making and computer-coding. Our channel checks indicate these programs are extremely well attended.
The Museum
Today, you can go to the FordHub store located at the Oculus in New York City's Financial District and not see a car or even a listing of potential cars for sale. The space is, as described by a store employee, "a museum," dedicated to demonstrating the future of transportation through interactive means, including video games and virtual reality simulations. There are no goods sold at a FordHub store; only experiences are offered, and free of charge. This might be considered unique space that would only work in certain locations such as New York City. Nonetheless, it is still an excellent example of the use of real estate for brand-building (or merchandising) versus the generation of store-specific revenues.
Experiential retailing and e-commerce
Experiential retailing is evolving at the same time e-commerce is taking market share from traditional brick-and-mortar retail sales. It's important to recognize these two different trends in retail sales: experiential retailing is a focus on merchandising, while e-commerce is a distribution strategy.
The retail industry has been migrating towards an omnichannel (i.e. store/e-commerce distribution) model, and now e-commerce represents an estimated 20 percent share of sales. However, with Fitch projecting that nearly 70 percent of retail sales are still expected to be made in stores in 2020, real estate will continue to be the most important channel for retail sales. But, while a real estate presence will be an integral part of the omnichannel approach, its role in the retail distribution process is being redefined.
With experiential retailing, real estate is becoming a component of the merchandising strategy versus being where a merchandising strategy is employed. In other words, the omnichannel trade area is the focus and retail real estate is a merchandising and last-mile distribution tool used to support it.
Location, location, location … based on data, data, data
Demographics—which have always been a determinant in where to purchase or develop real estate—will become an increasing important measure of site selection and retention for retailers as the availability of data and its ability to be collected and analyzed improves. And as the emphasis shifts to merchandising (and distribution) from within a trade area versus a store, so, too, will the importance of demographics and consumer data—including per-capita income, population density, education levels, ethnic concentrations, video analysis of consumer foot traffic and sales-related data.
The bottom line
Frequenting a store that simply sells goods alone has become less compelling for shoppers. Retailers and landlords that have recognized the power of the experience understand that real estate is no longer measured by store sales, but by how a retailer can enhance its brand and, ultimately, overall omnichannel sales volume.
Instead of expecting shoppers to go the store for the purpose of shopping, retailers are seeing the benefits of providing experiences and delivering goods to the consumer utilizing a combination of experiential retailing and e-commerce distribution. The increasingly important determinants of where to locate retail and distribution facilities are data, its availability and its ability to define the new retail focus—the omnichannel trade area.