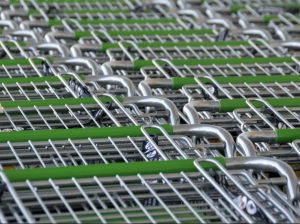 ExchangeRight has fully subscribed its Net-Leased Portfolio 53 DST at $176.3 million, the firm's largest 1031-eligible investment offering to date. The portfolio comprises 25 assets spanning more than 1.6 million square feet in 18 states. The properties are fully leased to tenants with strong records of recession resilience, including Kroger, Dollar General, Walgreens, Dollar Tree, CVS, Schnucks, Sherwin-Williams, Webster Bank, WellMed, and Family Dollar.
The offering launched with a loan-to-value of 48.77 percent and non-recourse interest-only financing at a fixed rate of 3.45 percent. ExchangeRight has designed the portfolio to feature the same aggregation strategy the company has employed to execute full-cycle events for 15 past net-leased portfolios and provide investors with multiple exit options at closing.
---
READ ALSO: What Rising Interest Rates Mean for Net Lease Investors
---
Warren Thomas, a managing partner at ExchangeRight, said in a prepared statement this portfolio's size has allowed more investors to benefit from the company's investment strategy, which aims to provide stable income through market cycles and economic volatility.
ExchangeRight and its affiliates' platform features more than $5.3 billion in assets under management that are diversified across over 1,100 properties and more than 21 million square feet in 47 states.
No changes, please
Given the efforts by the Biden administration to change the IRS rules governing 1031 like-kind exchanges, including limiting the capital gains that can be deferred, the American Land Title Association earlier this year cited research which found that between 10 and 20 percent of CRE transactions involve a 1031 exchange. ALTA advocates preserving the current tax law treatment of like-kind exchanges.