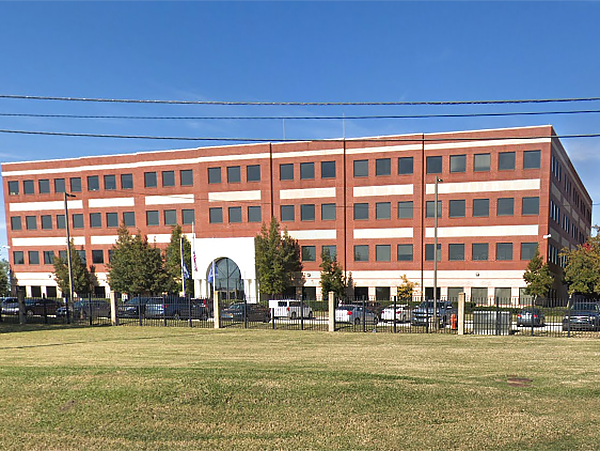 Easterly Government Properties Inc., of Washington, D.C., has acquired the 137,679-square-foot office building that houses the FBI Field Office in New Orleans. The four-story, single-tenant facility was built-to-suit for the FBI in 1999 on a 6.6-acre site at 2901 Leon C. Simon Blvd., only a few hundred yards from Lake Pontchartrain and almost adjacent to New Orleans Lakefront Airport.
The FBI's New Orleans Division oversees FBI operations in all of Louisiana, including six satellite offices, in Baton Rouge, Alexandria, Lafayette, Lake Charles, Monroe and Shreveport. The building is 100 percent occupied by the FBI until August 2029 under a non-cancelable lease. In addition, the GSA has an option to renew the lease for an additional 10-year term.
The seller was Karlin Real Estate, of Los Angeles, according to information provided to Commercial Property Executive by Yardi Matrix. An Easterly spokesperson declined to disclose the transaction's dollar value.
The NOLA Field Office meets Interagency Security Committee (ISC) Level IV requirements and includes such features as a traffic barrier, 24/7 security, a visitor screening center and bullet-resistant interior walls, doors and roof.
"Owning a mission-critical building with cash flows backed by the full faith and credit of the U.S. government is the exact way we look to grow the portfolio," William Trimble III, Easterly's CEO, said in a prepared statement. "Accretive acquisitions like FBI – New Orleans define the growth strategy for Easterly."
The REIT focuses primarily on acquiring, developing and managing Class A commercial properties leased to U.S. government agencies. Easterly now owns nine of the 56 FBI field offices and reportedly is the nation's largest private owner of such properties.
A checkered past?
For being occupied by a straight-arrow organization, the property has a slightly "interesting" history. On Aug. 29, 2005, the field office's roof was ripped off by Hurricane Katrina, which presumably was why the building is recorded as having undergone renovations the following year.
In October 2013, C-III Asset Management, as special servicer and trustee on behalf of Wells Fargo Bank, foreclosed on a 2006 CMBS loan secured by the building. The property sold at foreclosure for $11.7 million, according to Yardi Matrix.
There seems to be more of a market for FBI offices than one might guess. Last November, Tibeiar sold the St. Louis Field Office building to Gardner Tanenbaum, in a $21 million deal brokered by Marcus & Millichap.
And in March of this year, USAA Realty acquired the Denver FBI Field Office, which serves Wyoming as well as Colorado, for $72.9 million. The 10-acre site includes 144,000 square feet of office space, a 31,000-square-foot annex and parking for 365 vehicles.