By Gail Kalinoski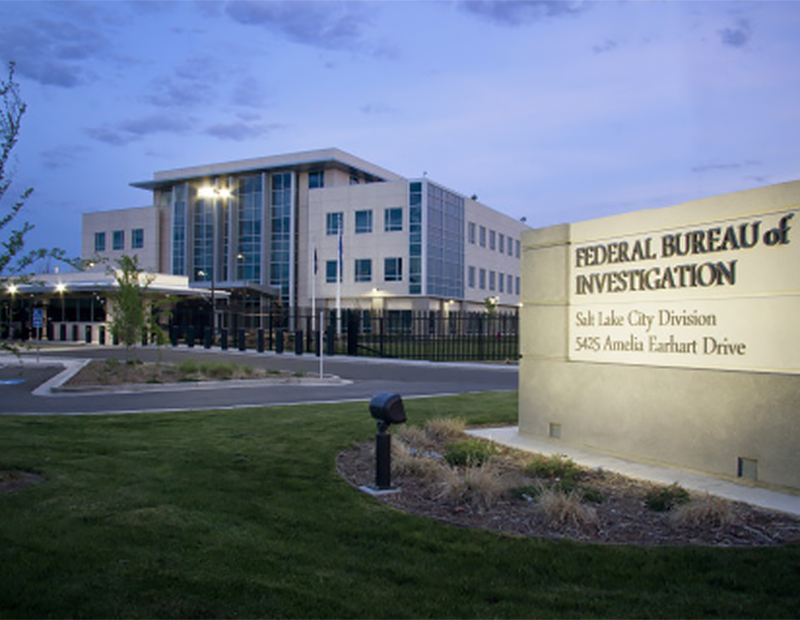 Easterly Government Properties, a REIT focused on commercial properties leased to U.S. government agencies, recently acquired the Salt Lake City field office, making it the single largest private owner of FBI field offices in the U.S.
Easterly, a Washington, D.C.-based company which acquires, develops and manages Class A commercial properties leased to government entities, now owns seven of the 56 FBI field offices.
The Salt Lake City field office is a 169,542-square-foot, state-of-the-art, mission-critical facility, built to FBI specifications. The LEED Gold-certified, four-story building is fully leased to the FBI and is located on a 7.5-acre campus near the Salt Lake City International Airport. The property was completed in 2012 and is leased to the FBI through 2032. The field office oversees federal operations in Utah, Montana and Idaho, and acts as a regional headquarters for the FBI and directs 18 satellite offices, known as resident agencies, in those three states.
"Remaining true to our stated goal of building a portfolio of Class A real estate leased to the U.S. government, we feel FBI-Salt Lake City fits squarely within our stated acquisition universe, or 'bullseye' as we like to call it. This acquisition brings us even closer to achieving a portfolio that is 100 percent leased to the U.S. government, all backed by the full faith and credit of the United States," William Trimble, III, Easterly's CEO, said in a prepared statement.
The campus features both public and secure spaces, modernized technology, a sophisticated security system, restricted visitor screening facility, metal blockades to restrict automobile traffic and perimeter fencing.
"We feel this accretive acquisition, specifically built for a highly important U.S. government security organization, serves as a hallmark of the Easterly portfolio. Stable cash flow, a young, mission-critical building, and U.S. government tenancy serve as the foundation for a great Easterly acquisition. FBI-Salt Lake City categorically meets these investment criteria," Darrell Crate, Easterly's chairman, stated in prepared remarks.
Previous acquisitions
In November, 2016, Easterly purchased a 98,184-square-foot FBI office building in Albany, N.Y., which at that time was the REIT's sixth FBI field office acquisition. It was part of a four-property portfolio, which included FBI and DEA office buildings in Birmingham, Ala., and an EPA laboratory in Kansas City. Those deals had closed in July 2016.
As of June 30, 2017, Easterly wholly owned 45 properties in the U.S. comprising about 3.5 million square feet, including 42 that were leased primarily to federal government agencies. At that time, the portfolio had a weighted average of 12.1 years and was 100 percent occupied, with a weighted average remaining lease term of 6.8 years.
At the beginning of June, Easterly completed the acquisition of a 327,614 square-foot Department of Veterans Affairs Ambulatory Care Center in Loma Linda, Calif. The building, which ranks as VA's second largest outpatient facility in the U.S., is newly constructed, LEED Silver certified, and leased to the U.S. government through May 2036. Easterly announced in late June it had closed on a $127.5 million mortgage secured by the Loma Linda facility, which it had acquired for $212.5 million. The 10-year, non-amortizing loan carried a fixed interest rate of 3.59 percent per year. 
Image courtesy of Easterly Government Properties