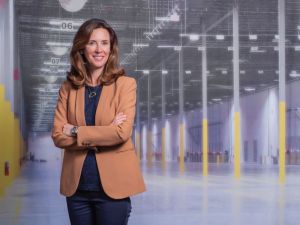 Duke Realty Corp. has secured a tenant to occupy its new speculative development at 1532 S. Vineyard Ave. in Ontario, Calif. The pure-play logistics property REIT signed Yahee Technologies to a long-term lease of the approximately 199,500-square-foot facility, which is under construction in the high-demand Inland Empire West submarket.
---
READ ALSO: Top 5 Markets for Industrial Transactions
---
Sited on 8.7 acres at the intersection of Vineyard Ave. and Elm St., 1532 S. Vineyard will offer such coveted features as 36 feet of clear height, a 7,600-square-foot office area and environmentally sustainable attributes designed to position the property to qualify for LEED Silver certification. Duke was not precisely surprised that 1532 S. Vineyard attracted a tenant commitment in advance of delivery.
"We are finding that what we start as a speculative development, is more often than not preleased and coverts to a spec-to-suit project," Nancy Shultz, a senior vice president with Duke Realty Corp., told Commercial Property Executive. "With industrial vacancy rates in the low single digits in Southern California and at only 1 percent in the Inland Empire submarket, we know there is high demand for warehouse and distribution space."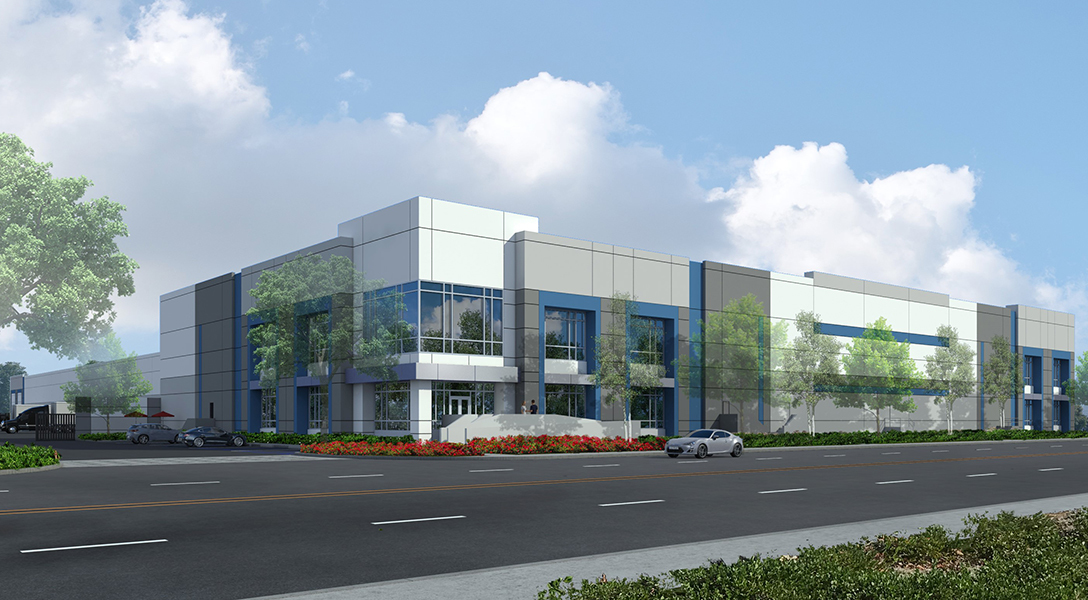 Market conditions indicated that a prelease of the asset would be likely, and so did Duke's history; 10 out of 12 of the REIT's last speculative developments in Southern California were spoken for prior to or immediately after project completion. "Many of our clients are looking to expand their supply chain. Additionally, warehouses are at capacity and companies need more modern, conveniently located facilities to meet consumer needs," Shultz added.
Race for space to persist
There appears to be no end in sight to the robust demand that is outpacing supply in the constricted Inland Empire industrial market, where the direct vacancy rate dropped to an all-time low of just 1 percent in the third quarter of 2021, and the triple-net lease average asking rate rose to a historic level of $0.89 per square foot, according to a report by Voit Real Estate Services.
"Driven by the continued growth of e-commerce activity, I anticipate the high demand for space to continue well into 2022 and beyond," said Schultz. "Companies are having to look further and further into the future to find space due to the lack of availability. We are seeing requirements a year or more out."
In an effort to help fill the void in industrial space availability, Duke is making thoughtful acquisition and investment decisions in Southern California; however, the company faces certain hurdles in its bid to increase inventory. "We would like to develop more projects, but the lack of suitable land and the lengthy entitlement process is a governor on what can be delivered," she noted.
Yahee Technologies, which relied on Kevin Wang of Centermac Realty for representation in the lease transaction, will utilize its new home at 1532 S. Vineyard to expand its West Coast distribution network. Collier International's Mark Zorn and Cory Whitman, along with Duke's Collin Phillips, represented Duke in the lease deal. The REIT expects the newly preleased development to reach completion in early 2022.