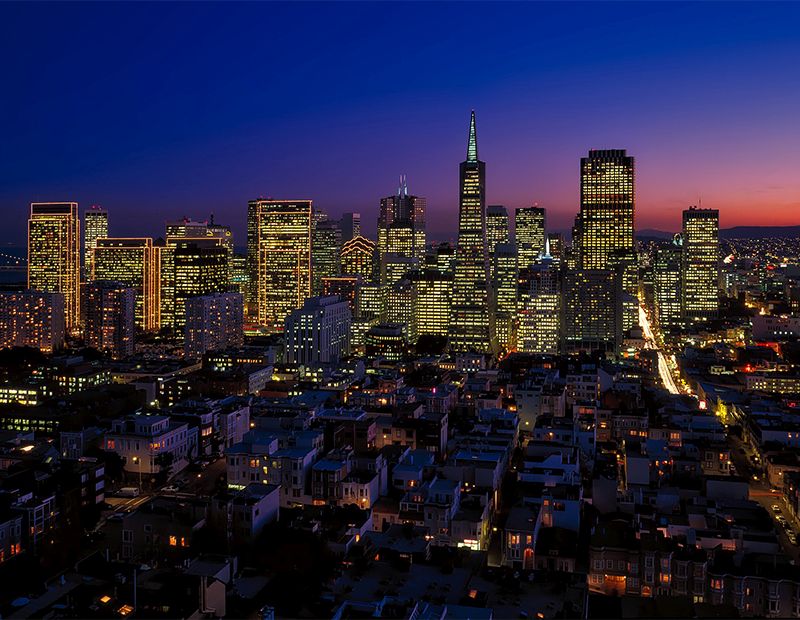 Dropbox has signed a 15-year-lease at The Exchange on 16th, a four-building, 750,000-square-foot development in the Mission Bay neighborhood of San Francisco, the largest single Class A commercial lease ever executed in the city.
Kilroy Realty Corp. signed the global collaboration platform company to take all 736,000 square feet of creative office space in the $560 million property. An additional 14,000 square feet of retail space is currently available.
"This dynamic organization and their highly skilled workforce inspires us and our design as we look to the future and anticipate the needs of today's creative workforce," John Kilroy, Kilroy Realty's chairman & CEO, said in a prepared release.

Move set to begin in 2018
Dropbox is scheduled to move into the building in three phases, starting in the fourth quarter of 2018 and going through the fourth quarter of 2019.
Designed by Rios Clementi Hale Studios, The Exchange's four buildings are inspired by their surroundings, with buildings that are interconnected yet distinct, and materials that play homage to San Francisco's rich history. At street level, the property creates a fluid outdoor village with deep courtyards, bike plazas, and gardens activated by retail and amenities.
According to Kilroy, Dropbox's expansion at The Exchange is an excellent example of the entrepreneurship and innovation that drives San Francisco's economy and has made the city one of the strongest commercial real estate markets in the world.
"The Exchange is a space that will reflect our creative culture and inspire us to continue building great products for our users," Drew Houston, Dropbox's co-founder & CEO, said.
Located along the 16th Street Corridor, adjacent to the 280 Freeway and near Muni's T–Line, The property is highly accessible and convenient to adjoining residential neighborhoods, including Potrero Hill, the Mission District and Dogpatch.
Mission Bay has been an up-and-coming area in San Francisco over the past few years. The Exchange is also within walking distance of the San Francisco Giants and new Golden State Warriors stadium along with other world-class entertainment.
Green features
The development has a LEED Platinum design, and features vast, light-filled open office space that comes to life through framed views, glimpses of adjacent buildings, and rooftop gardens with remarkable views of San Francisco Bay and the city.
Caring about sustainability in its projects is a calling card of Kilroy Realty, which implemented a strong company-wide sustainability program six years ago. Thanks to its efforts, the company has been recognized by GRESB as the North American leader in office sustainability over the last four years and is listed in the Dow Jones Sustainability World Index.
At the end of the second quarter of 2017, Kilroy Realty's stabilized portfolio was 52 percent LEED certified and 71 percent of eligible properties were ENERGY STAR certified.
Kilroy Realty's stabilized portfolio totals nearly 14.4 million square feet of office space and 200 residential units located in the coastal regions of Los Angeles, Orange County, San Diego, the San Francisco Bay Area and Greater Seattle.