by IvyLee Rosario
While cost savings through sustainability are important, property owners and developers know its purpose goes far deeper than that. Kilroy Realty Corp. began its sustainability journey six years ago, when John Kilroy and the board of directors began seeing that a commitment to sustainability was going to be an increasing issue for investors and tenants. They implemented a formal sustainability program.
Upgrade Assessment
Kilroy's program provides for both retrofits to existing buildings and new construction. For existing buildings, the sustainability manager conducts a gap analysis to determine the right level of revision for each property, as well as talking to the building team and tenants and benchmarking against typical buildings in the submarket. For example, buildings that are transit oriented will aim for a higher level of certification than buildings that aren't. The company requires a three-year payback or less on all non-critical building upgrades.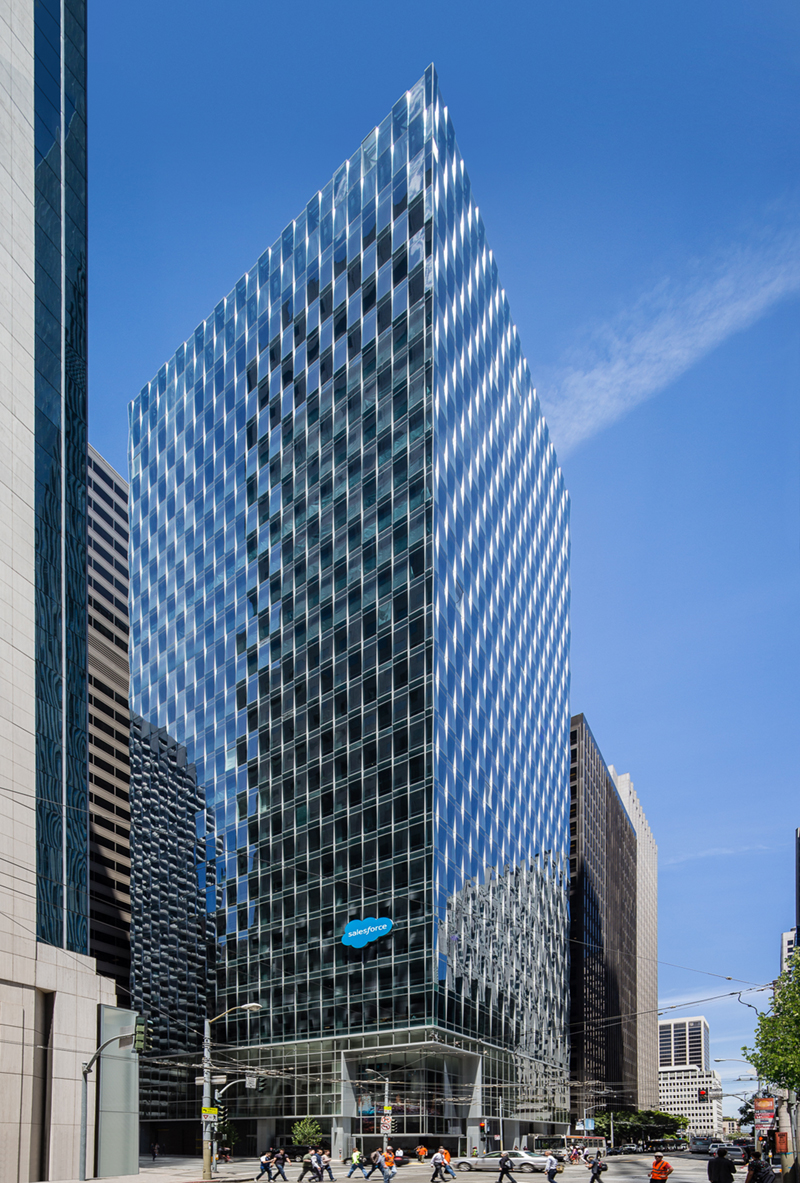 "So, for example, if a chiller needs to get replaced, that's just a chiller, but for things like a lighting retrofit, an irrigation retrofit, that type of thing, we are looking for a three-year payback because of how our green leases are written," explained Sara Neff, Kilroy's senior vice president of sustainability. "Those investments are recovered from our tenants over a payback period, and so we need that payback period to be shorter than the typical worst-case-scenario leases of five years."
Neff goes through a similar process for new developments, assessing the proposed plans to figure out the best certification goal. Areas like San Francisco, she said, tend to require a Platinum status, whereas another market might have more Silver-level buildings.
"It's based on both what we've accomplished in the past and what we can push ourselves to do. When we started in 2010, nobody was doing much in the way of sustainability, so LEED Silver seemed like a big deal back then—and it was. Nowadays we can push ourselves even further than that, so then the goal became Gold, and now in San Francisco it's Platinum."
Old vs. New
Named one of CPE's 30 Greenest Real Estate Companies from 2013 to 2015 and ENERGY STAR Sustained Excellence Partner of the Year from 2014 to 2016, Kilroy is constantly putting its sustainability team to work on both new and existing projects. The company approaches all of its buildings similarly despite different challenges from property to property. According to Neff, sustainability goals for existing buildings aren't any more difficult to achieve than new projects, they just offer a different set of obstacles. Meeting the same level of performance is harder in existing buildings because the company has to work with what is already there but the goals are much higher for new development.
The biggest challenge, for instance, comes down to which projects to tackle first. Water offers a slower payback period, though Kilroy continues to make it a priority. Overall, August-to-August data showed a 4 percent drop in site energies. The company aims for a 2 percent drop, so seeing that number double is a great result, Neff noted. Energy use has dropped by 11.3 percent since 2010 and water use was reduced in 2015 by 8.9 percent. "Whatever the highest level it is that we think we can achieve, that's what we want to do."
Although new buildings may be more sought after by prospective tenants, older buildings are giving them a run for their money. As long as the properties are maintained properly, retrofitted with good equipment and well run, older buildings will continue to be solid performers. "Older buildings were built before the trend of all this glazing, their cooling loads are less crazy. My older buildings, which are usually the bigger ones in San Francisco, perform amazing," said Neff. "The energy scores are in the 90s and they do fine. Every building has to disclose their energy data annually, and many older buildings are better performers."
Above and Beyond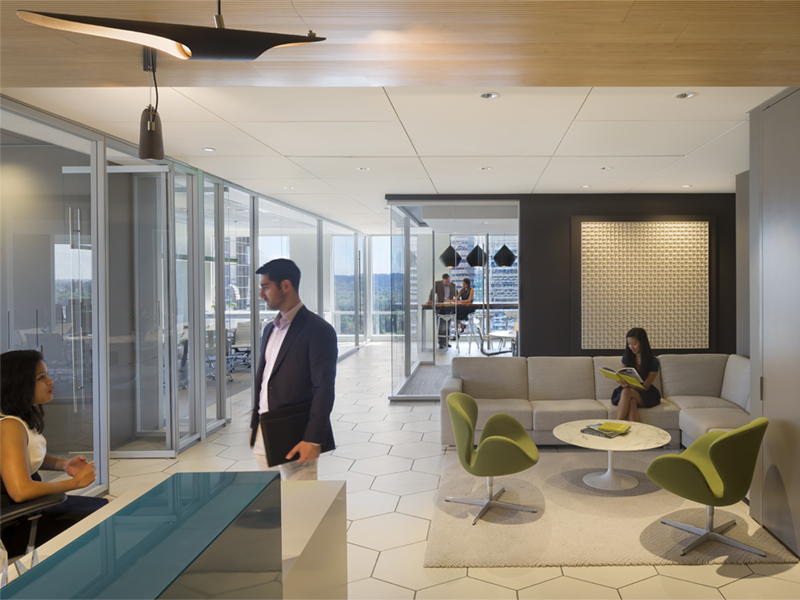 With green initiatives at the forefront, companies need to set themselves further apart. Kilroy takes into account the value its spaces offer, incorporating both cost savings and the comfort of its tenants. A Kilroy property has lower operating expenses, explained Neff, because it bundles them into the rent to offer a better value. The company has also added a health program, including an annual air-quality test, a biodiversity program that ensures that all landscapes have pollinator-friendly plants, a robust water infrastructure and a new solar program.
"Our solar is structured as a similar entity that they would be paying us a rent payment, so when calculating value, that's an income that could be capped and added to the value at sale," said Neff. "It's less liability; when the drought and all the regulations came, we were fine, we weren't over-users of water because we had been focusing on efficiency for so long. Anticipating regulations is a tangible benefit because there are a lot of regulations coming."
Kilroy also ensures its team members can all add sustainability value. It's not enough to have one sustainability expert on staff; it incorporates professionals across its staff that can be utilized within its sustainability programs. The legal and accounting team, for instance, is kept up-to-date on all sustainability plans. "A lot of what we do that's innovative, is innovative from an accounting standpoint. For example, the only way we could make solar work was having a new financial structure for it, and our accounting team are the ones that had to drive that initiative. Same for our batteries. It really comes down to everybody," said Neff. The company also has a strong green leasing program that incorporates its legal team as well as brokers.
It Takes a Team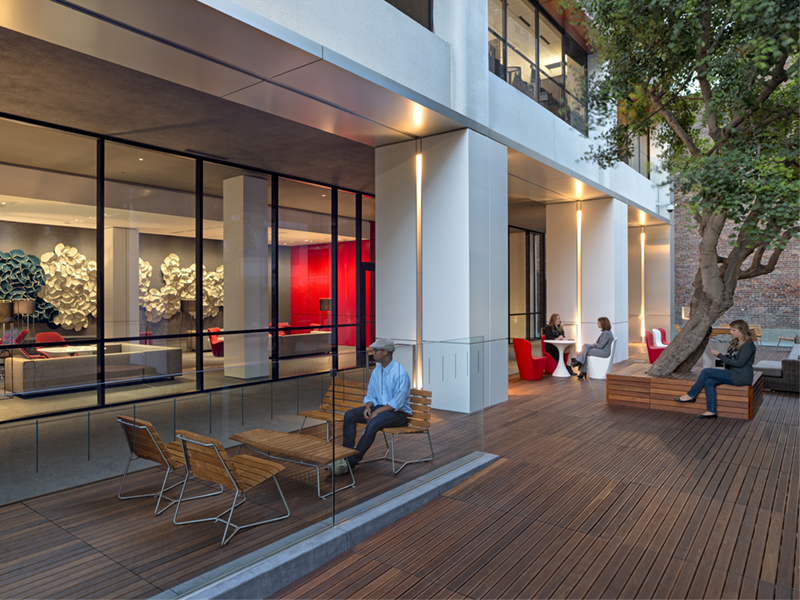 Kilroy also performs a kickoff call every year with each of its management teams to ensure everyone knows what is being worked on and can create goals for the property, as well as review new and existing programs. The company provides and will pay for training in areas such as recycling, health and green knowledge for tenants and property managers. Working as a team is not something the company takes lightly so every member of the staff is trained on the programs being used within the building, right down to the janitors.
"Janitors are the eyes and ears of the building and they really need to be empowered to report a leak or notice when lights are turned on. In every eligible building, which is about 40 percent of our portfolio starting in '15 and wrapping up in '16, all of our night crew janitors went through something called the green janitor education program, which is not a small thing," explained Neff. "It's about 30 hours and there's a midterm, final and graduation ceremony, so it's a big thing. But we see energy and water reductions in those buildings, and the janitorial force appreciates that we care about their education and engagement. You can hand someone a green cleaning program and say 'Do this,' but you don't always know about the level of compliance, so I think it's really important to engage that population. You can't say you do sustainability in your existing buildings if you're not engaging everyone in the process."
View more photos of this property as part of "Studies in Green," a set of case studies featured in the April 2017 "Green Issue" of CPE. Details about each of these case studies are accessible via the link Gone Green: Sustainability Case Studies.