Downtown Tampa Hotel to Open in 2020
The 519-room JW Marriott Hotels & Resorts is part of Strategic Property Partners' upcoming $3 billion development in the Water Street neighborhood.
By Keith Loria, Contributing Editor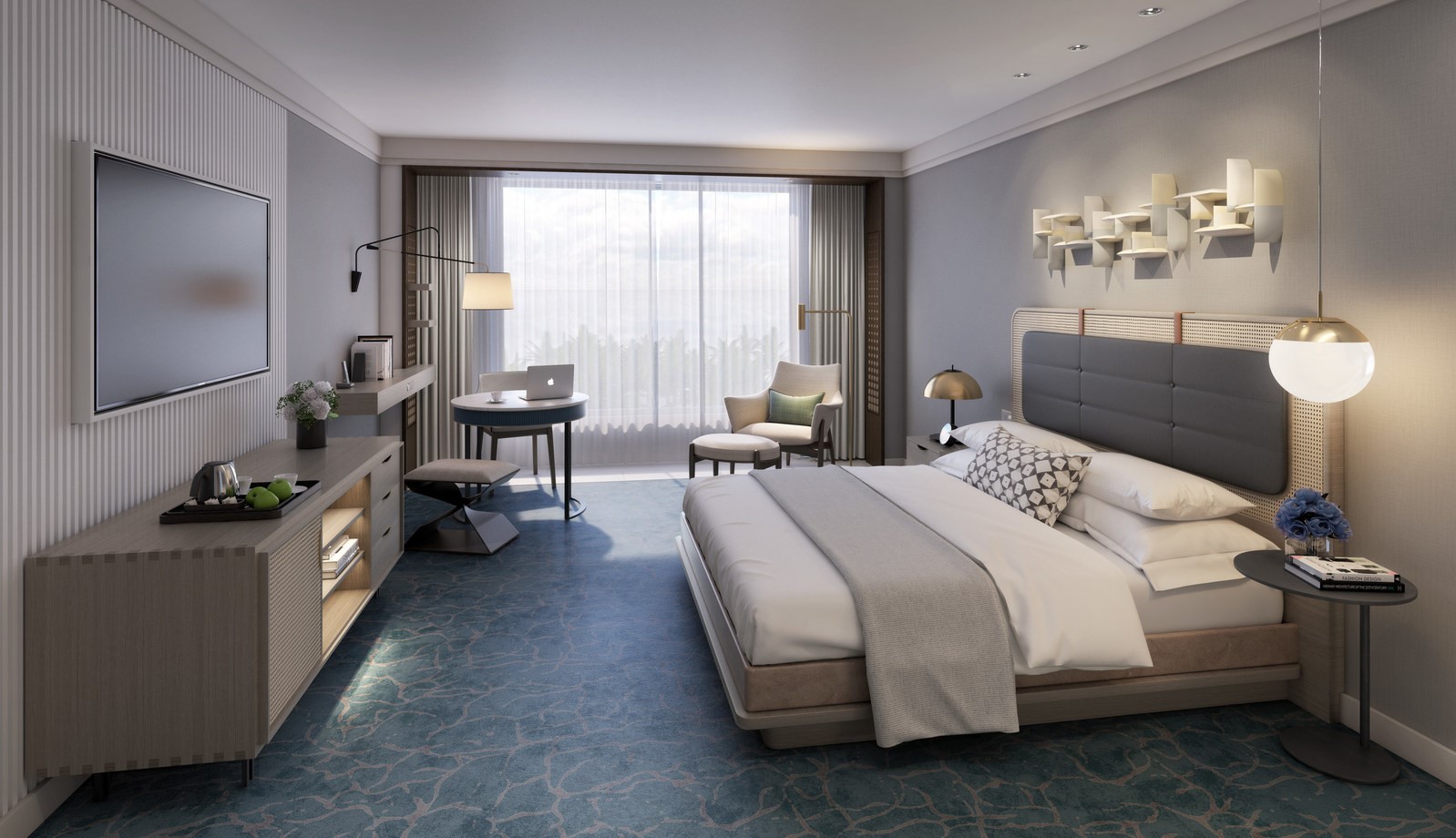 A new 519-room Marriott International JW Marriott Hotels & Resorts hotel will be coming to Tampa, Fla., in 2020, thanks to Strategic Property Partners LLC's upcoming $3 billion development in the Water Street Tampa neighborhood.
More than 4 million square feet of office, residential, hospitality, retail and cultural space across 10 blocks is slated for completion by 2020. Subsequent phases are scheduled to be finished by 2027. In addition to the new hotel, when it is built out, Water Street Tampa will consist of 2.6 million square feet of office space; 1 million square feet of retail, cultural, educational and entertainment space; and 3,500 new rental and for-sale residences.
SPP has also planned renovations to the adjacent Marriott Waterside Hotel & Marina, and combined, the two properties will create the largest collection of hotel rooms and meeting space in the Tampa Bay area, with 1,246 rooms and nearly 150,000 square feet of meeting and event space.
"We are incredibly excited to extend our partnership with Marriott International, bring the JW Marriott brand to Water Street Tampa and significantly enhance the hospitality offerings in downtown Tampa," James Nozar, SPP's CEO, said in a prepared release. "Not only are we bringing a new luxury hotel to the neighborhood, we are also reinvesting in the Marriott Waterside Tampa to create a one-of-a-kind hospitality experience for everyone to enjoy, with dynamic outdoor amenities seamlessly connected to the Tampa Riverwalk and adjacent marina."
The New Hotel
Construction on the new hotel, designed by Nichols Brosch Wurst Wolfe & Associates with interiors by Champalimaud Design, will begin sometime in the next few months.
The JW Marriott Tampa will boast more than 100,000 square feet of meeting and event space, including the largest hotel ballroom in Tampa Bay at approximately 30,000 square feet. It will also feature numerous social spaces and amenities across six levels.
The hotel's ground floor will feature a full-service restaurant and other neighborhood-serving retail outlets, while its entrance will contain a four-story atrium that will encourage socialization and collaboration,
On the 26th floor, a rooftop lounge and terrace—the highest in Tampa—will offer views of downtown Tampa and Hillsborough Bay. There's also an expansive full-service spa and fitness center on the hotel's sixth floor and a restaurant with indoor and outdoor seating, bar, event lawn, an extensive pool and sun terrace.
Upgrades to Marriott Waterside Hotel & Marina
The Tampa Marriott Waterside Hotel & Marina was originally built in 2000 and acquired by SPP four years ago. It features 719 rooms currently, but will grow to 727 once renovations are done.
Renovations are already underway and consist of upgrades to the public spaces, lobby, meeting space, standard guest rooms, the 34 'Stay Well' rooms, and new cultural, social, and gathering spaces.
Also scheduled as part of the changes is a re-launch of its existing food and beverage offerings including the addition of a nationally recognized restaurateur to oversee service throughout the ground floor offerings.
All improvements are expected to be complete by early 2019.
In the Neighborhood
Set to rise 26 stories, the new hotel will be located just steps from the Tampa Convention Center and Amalie Arena, home of the NHL's Tampa Bay Lightning.
The Water Street neighborhood is named after the historic street on which both hotels are situated and when the project is completed, it will become one of the largest coordinated urban mixed-use real-estate developments in the country.
"Marriott International is thrilled to be part of SPP's impressive Water Street Tampa project, which will bring more people, new economic activity and cultural amenities into downtown Tampa," Noah Silverman, Marriott International's chief development officer, North America full service hotels, said. "It's a perfect setting both for a new JW Marriott and a fully upgraded Marriott."