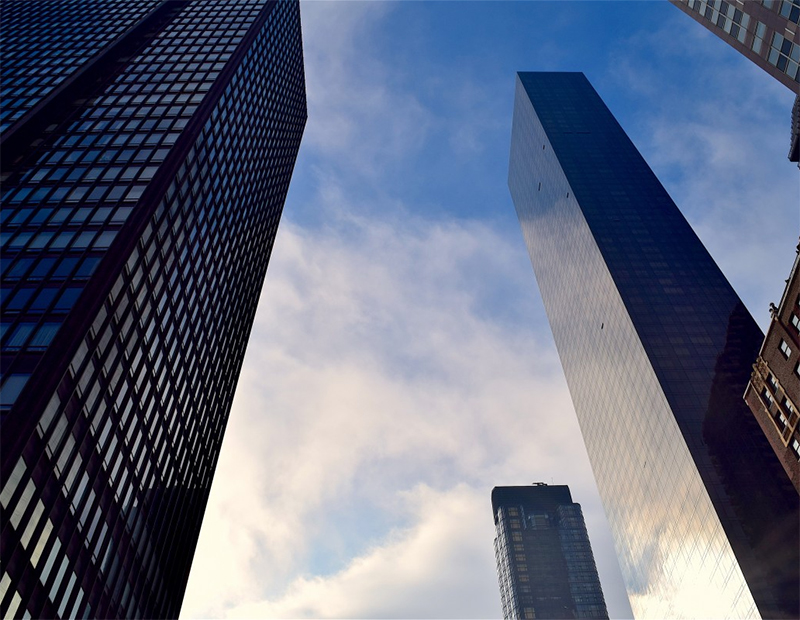 Commercial property executives are cautiously optimistic about the industry's prospects, seeing an abundance of capital chasing deals and the rise of new investment opportunities, according to the results of the annual State of the Market Survey just released by law firm DLA Piper in conjunction with its 2019 Global Real Estate Summit in Chicago.
U.S. investment volume surged 15 percent in 2018, marking a cycle high, as the world's largest economy accounted for 52 percent of global transactions, CBRE reported earlier this year. Towards the end of the year, sentiment among the top executives canvassed by DLA Piper turned bearish for the first time since 2011. But the outlook regarding the next 12 months has improved again, with "bullish optimism" outweighing "bearish pessimism" on the survey's 10-point scale.
---
See our full coverage of the 2019 DLA Piper Summit
---
Exactly 50 percent of executives have a bullish outlook on the coming year, and 38 percent signaled neutral positions. Only 12 percent of the 180 respondents—a group that includes C-suite executives of real estate investment and development firms, debt providers and third-party asset managers and brokerages—reported feeling bearish.
Rising opportunities
DLA Piper's report points to several factors that may be driving the optimism, including robust and competitive capital in the market and a 5.7 percent increase in U.S. commercial property prices in the first quarter compared to last year, according to Real Capital Analytics data.
Investors are also optimistic about Opportunity Zones, with 45 percent of respondents believing that investment in the federally designated zones will substantially increase in the coming year. Interest in life science and biotech assets and the senior housing sector is also growing, according to the survey.
Even familiar challenges are bringing opportunities. Online shopping overtook general merchandise sales, a key category of bricks-and-mortar retail that includes department stores and warehouse clubs, earlier this month, and 85 percent of survey respondents agreed that the rise of e-commerce would continue to impact the commercial real estate market over the coming year. This is both chipping away at mall foot traffic and driving further evolution of industrial and warehousing space, a trend that 78 percent of execs flagged as important.
Meanwhile, industry executives are warming to blockchain, with 40 percent of respondents saying they planned to apply the technology to their business in the near or long term, although adoption in practice has been slow. The digitized public ledger technology has a wide range of applications to commercial real estate, from smart contracts to the tokenization of property assets.
Coworking losing its cool
The survey suggests that many of the industry's top industry executives are skeptical about some of the most attention-grabbing sectors of real estate. Coworking is seen by some as an unsustainable business model, and only 55 percent believe that property technology (proptech) will have an impact in the coming year.
Concerns tended to center around geopolitical and economic risks, though, notably the prospect of the U.S. and global economy reaching a turning point. One respondent noted an excess of liquidity in the debt capital markets, leading to higher leverage levels and more aggressive underwriting.
Chicago lost its crown as the most favored destination for investment in the coming year, falling from first place to eighth. Boston rose to the top of the list, followed by Los Angeles and Denver.