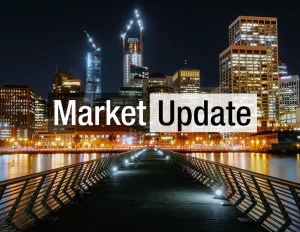 Dallas-Fort Worth's office pipeline amounted to more than 8.9 million square feet as of June, 3.2 percent of stock, according to CommercialEdge. Of the total, 4 million square feet have entered the pipeline since the beginning of the year, with some 2.5 million square feet being added in the second quarter of 2022.
Construction volume recorded a 30.9 percent growth over the quarter, as roughly 6.8 million square feet was underway at the end of March. The value was also 85.4 percent higher on a year-over-year basis, as June 2021's pipeline had totaled nearly 4.8 million square feet.
When compared to similar secondary markets, the Metroplex ranked second after Austin, the metro leading the nation in terms of pipeline size relative to total stock, at 9.4 percent. The metro surpassed Atlanta, with 3.1 percent, as well as the national construction volume representing 2.2 percent of total stock.
Most developments will add traditional office space to supply, with only a few flex and creative office projects in the mix. Medical office construction made up 10 percent of the pipeline.
June additions to the office pipeline
Two developments totaling more than 1 million square feet entered the metro's pipeline in June, both pertaining to traditional office space.
Granite Properties started construction on 23Springs, a 626,215-square-foot office tower in Uptown Dallas, after obtaining a $265 million construction loan from Bank OZK in April. The lender will also anchor the 26-story, Class AA development rising on 2.5 acres at 2323 Cedar Springs Road. Completion is slated for March 2025.
Another development took off in Plano, where Ryan Cos. and Koch Real Estate Investments broke ground on the 409,000-square-foot Ryan Tower. Half of the multi-tenant office building is already preleased to Ryan LLC, a global tax services, software and technology firm with no affiliation to Ryan Cos. The 23-story development is expected to come online in the third quarter of 2024.
CommercialEdge covers 8M+ property records in the United States. View the latest CommercialEdge national monthly office report here.