By Ariela Moraru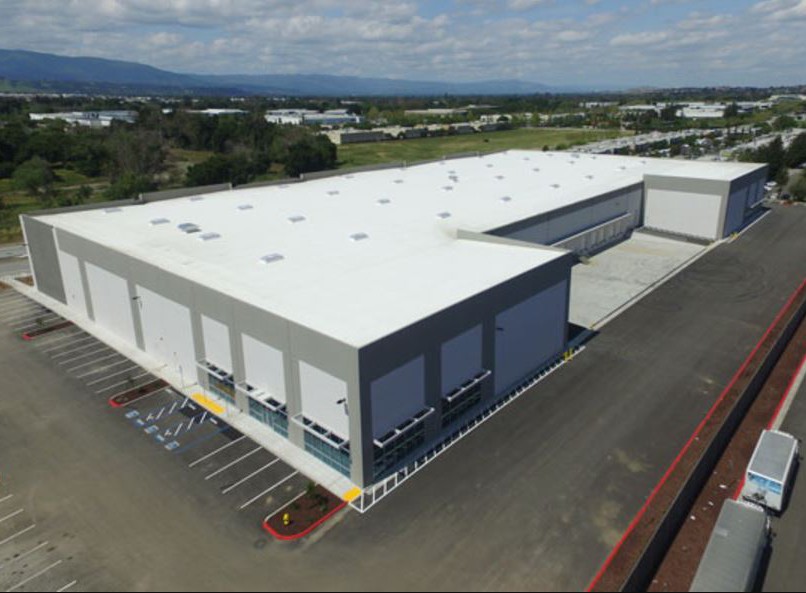 Dermody Properties has acquired a Silicon Valley Industrial Center in San Jose, Calif., from a private investor. The 111,043-square-foot is fully vacant and available for lease.
Located at 6212 Hellyer Ave. on a 5.9-acre parcel, the asset can accommodate up to two tenants. The building features a 32-foot clear height, 15 dock doors, two grade-level doors, 2,500 amps of electricity and 126 parking spaces. The building is 10 miles south of the Highway 101 and Interstate 880 junction, providing great access to both the Silicon Valley and the East Bay. With more than one million residents, the asset is situated in the most populous city in the San Francisco Bay Area. Panattoni Development Co. Inc. broke ground on the project in January 2016.
"This is one of the only available Class A buildings in Silicon Valley," Douglas Kiersey, president of Dermody Properties, said in prepared remarks. Industrial vacancy in Silicon Valley stood at 3.1 percent in the first quarter of 2017, according to a report by Cushman & Wakefield.
Strategic buy
"This is a strategic purchase for Dermody Properties, with excellent proximity to labor and the San Jose metropolitan region, in an industrial supply-constrained market," said JLL's Jason Ovadia in a prepared statement, who secured the buyer in this off-market transaction. "The headquarters for many of the largest and most successful tech companies in the world call Silicon Valley home. And 75 percent of all Fortune 500 companies headquartered in Silicon Valley are within 15 miles of downtown San Jose, which places this property in an ideal location."
JLL's Ovadia, Greg Matter and Mark Bodie are spearheading leasing efforts. Dermody Properties now owns properties in Northern California in Lathrop, Hayward, Fremont and San Jose, Calif. The company has recently expanded in Southern California with the acquisition of Bloomfield Industrial Center—a 75,960-­square-­foot warehouse and distribution facility—in Santa Fe Springs, Calif.
Image courtesy of Dermody Properties