By Barbra Murray, Contributing Editor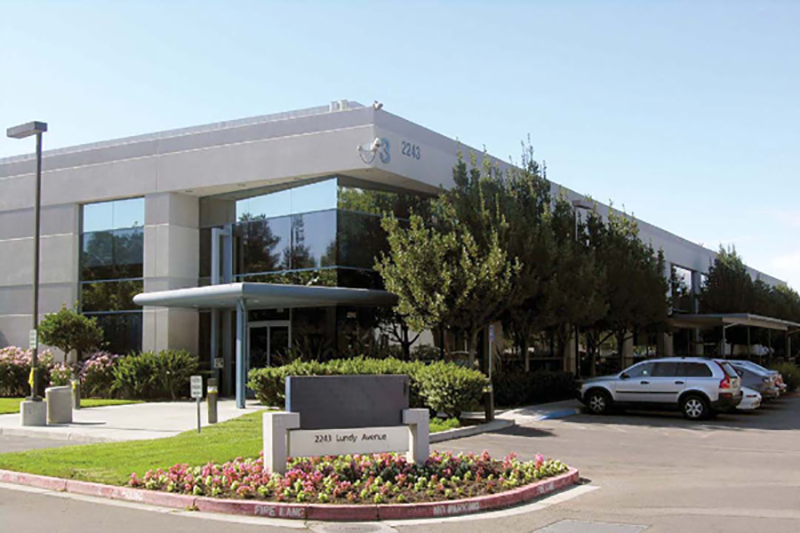 Cushman & Wakefield recently signed a tenant to 2243 Lundy Ave., a 73,000-square-foot industrial building in San Jose, in Silicon Valley, and it was quite a battle–for the prospective occupants, that is. Representing landlord LD Odyssey L.L.C., C&W leased the manufacturing facility to electronics contract manufacturer Bestronics, which beat out two other eager tenants.
Sited in the North San Jose submarket, the industrial building that is now home to Bestronics is part of a four-building, 250,000-square-foot complex consisting of 2241, 2243 and 2245 Lundy and the adjoining 2090 Fortune Ave. C&W has a history with the property, having represented original developer/owner Flextronics in the acquisition of the land, as well as Flextronics' sale of the Lundy buildings to LD Odyssey and the Fortune structure to LBA Realty. C&W continued its connection to the four-building complex by staying on to oversee leasing on behalf of the new owners.
With the closing of Bestronics' long-term lease agreement at 2243 Lundy, the complex is fully occupied once again. The Bestronics building was a hot property while on the market. "We had three tenants vying for that final availability, and while asking rents for many years have fallen in the $0.60 per square-foot range, this building ultimately leased for over $1.00 per square-foot. This speaks to generally improved fundamentals as well as the strong return of the production manufacturing segment in the Silicon Valley," Dan Hollingsworth, executive managing director with C&W, said in a prepared statement. Hollingsworth and colleagues Steve Pace, Tom McGovern and Karen Sigl comprised the team that represented LD Odyssey.
The Silicon Valley industrial market is faring quite well and the North San Jose area is certainly doing its part to keep the enviable numbers in check. During the third quarter of 2015, Silicon Valley's 3.7 percent vacancy rate was buoyed by North San Jose's vacancy rate of just 2.3 percent, according to a C&W report. To put it all into greater perspective, the U.S. industrial vacancy rate was 7.4 percent in the third quarter. And Silicon Valley is headed for even better times.
"In Silicon Valley we are seeing a perfect storm of spiking demand from both local and regional users as well as national and global e-commerce players. The market added over 1.7 million square feet of new product in 2014–the highest level we've tracked since 1997–and yet this was nowhere near enough," per the C&W report.