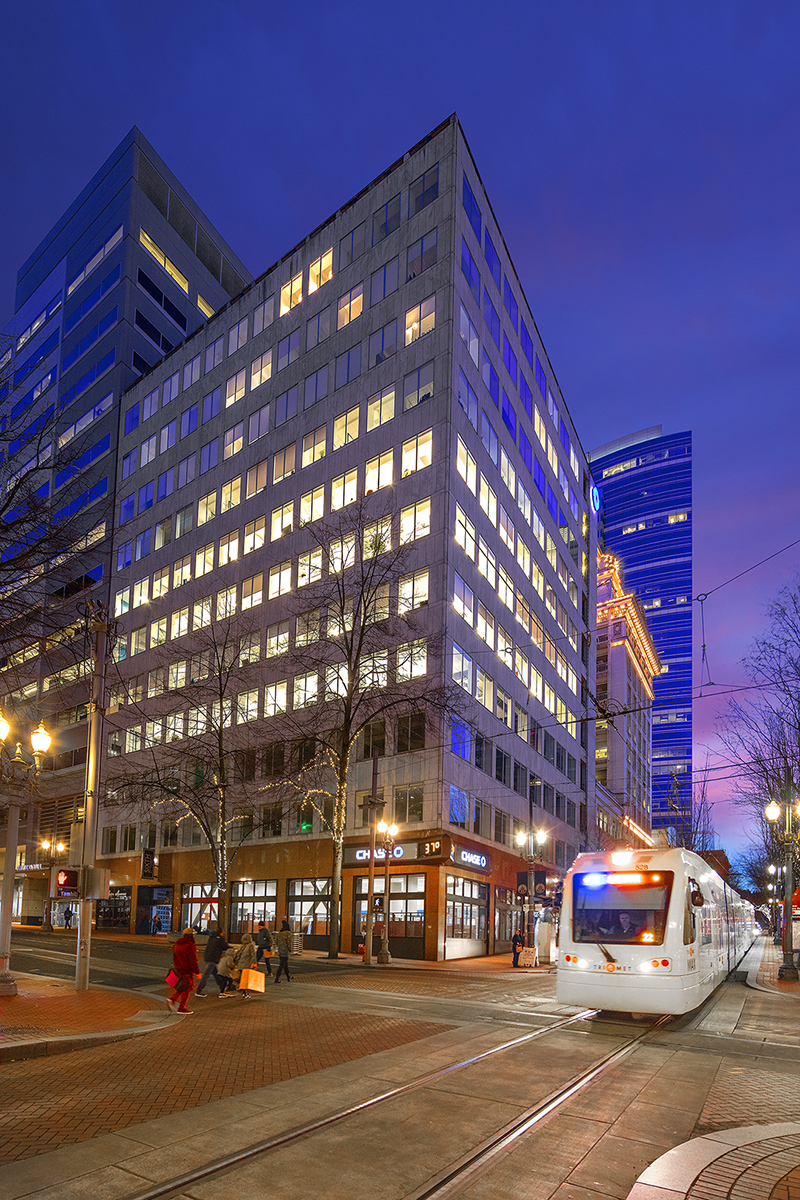 Deka Immobilien, the real estate investment division of Deka Group, has acquired 6Y, an 11-story creative office building in Portland. A joint venture between KBS and True North Management Group sold the Class A property for $47.5 million.
---
READ ALSO: Portland Mixed-Use Project Moves Ahead With $460M Loan
---
The 116,244-square-foot building is located at 811 SW Sixth Ave., in the city's central business district. The property has been renovated into creative office space and now includes a tenant lounge, a new lobby with a high-end coffee operator, bike parking, showers on every floor and locker rooms.
Deka's recent Portland office purchase marks its third U.S. acquisition in the last nine months. The company has also purchased a 50,000-square-foot grocery-anchored retail at 60 N. RT 17 in Paramus, N.J., for $37 million and a 12-story, 68,000-square-foot office building at 1100 Vermont Ave. in Washington, D.C., for $41 million, according to Robert Stamm, Collier International's Investment Advisory Group executive managing director, who represented Deka in the acquisition. Collier's team also included Andres Roldan, managing director, and Chris Johnson, executive vice president from the Portland office.
Stamm, who has represented Deka for a decade, explained to Commercial Property Executive that "Deka is very selective in its investments and employs significant vetting upfront" and 6Y represented a perfect fit due to its creative label and central location.
"The DINA fund is in full growth mode with significant allocation of capital to invest," Stamm told CPE, referring to Deka's North America Fund name. "The success to date has drawn the attention of the investment community both in the U.S. and back home in Europe."
KBS' selling streak
KBS and the White Plains, N.Y.,-based investment company True North Management Group were represented by a Newmark Knight Frank team led by Vice Chairman Nick Kucha, alongside Directors James Childress and Bill DeLacy.
KBS is continuing its selling streak with 6Y in Portland, which comes on the heels of the $205 million sale of Palo Alto Technology Center in California, the disposition of a 300,000-square-foot Raleigh office and the sale of a 10-story South Florida office, all of which were announced in July.