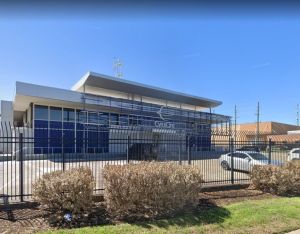 DataBank has agreed to purchase four Houston-area data centers from CyrusOne for $670 million.
The four facilities total more than 300,000 square feet of raised-floor data center space and 42.5 MW of capacity, as well as what reportedly is a roster of blue-chip customers in the health care, financial, energy, media and software sectors.
The deal adds Houston as the 27th major U.S. metro market in DataBank's portfolio, which will now comprise more than 65 facilities and 2 million square feet of raised-floor data center space.
---
READ ALSO: How KKR's $15B Deal Changes the Landscape
---
The four Houston facilities include the data center at 4201 Southwest Freeway, currently known as the CyrusOne Galleria data center, as well as three others known as West I, West II and West III, all on the Westway Park Boulevard Campus 20 minutes west of downtown Houston.
This Houston West Campus is also the metro's primary interconnection point, with more than 30 fiber networks, 3,500 cross connects and public cloud on-ramps from AWS and Google.
In a prepared statement, DataBank CEO Raul Martynek noted that the transaction gives the company "a larger geographic footprint in the U.S. than any other data center operator."
TD Securities and CIT, a division of First Citizens Bank, provided the underwritten debt financing for the transaction. Jones Day served as legal advisor to DataBank.
Subject to customary conditions and regulatory approvals, the transaction is anticipated to close late this quarter.
In the top 10
Houston ranked eighth among North American metro areas for data center leasing in the first half of 2021, according to a September report from CBRE. The market saw 5.7 MW of net absorption over those six months, which was a remarkable 119 percent year-over-year increase.
In addition, 5.1 MW of capacity had been added over the same period, cutting overall vacancy to 18.5 percent, CBRE reported.
In late 2020, DataBank agreed to buy Zayo Group's data center subsidiary, zColo, for an undisclosed amount. The deal encompassed 44 data centers in 20 U.S. and European markets, totaling 1.1 million square feet and 141 MW of capacity.