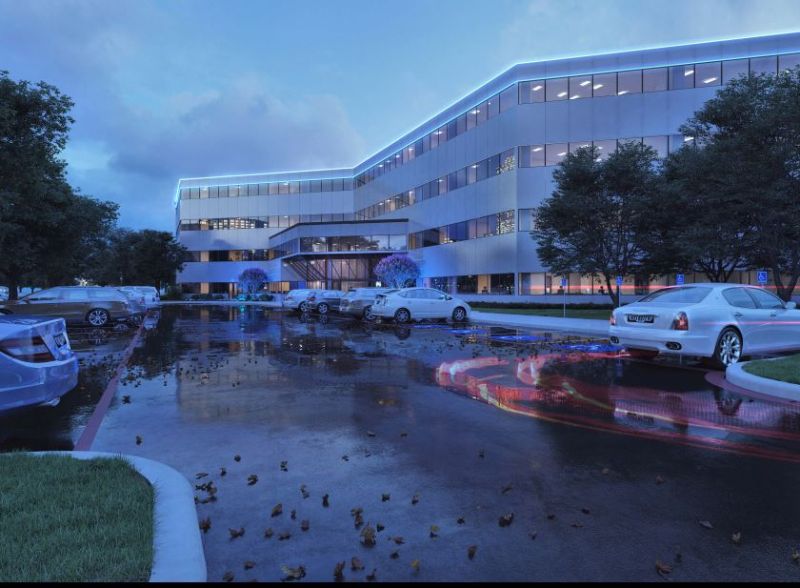 MoxieBridge, a Dallas-based private equity real estate investment firm, has acquired Midtown Office Center, a two-building, 169,808-square-foot office campus from Fortress Investment Group, in an off-market deal. The property is situated at 5710 and 5728 LBJ Freeway, directly across from the Dallas Midtown redevelopment site, where several major mixed-use projects are planned. Paladin Partners will serve as the property management and leasing team at Midtown Office Center.
The sales price for the two buildings was not released by MoxieBridge, but the transaction was funded through a loan estimated at $19.3 million, according to Yardi Matrix data. The financing is held by Kirkpatrick Bank and due by May 2024.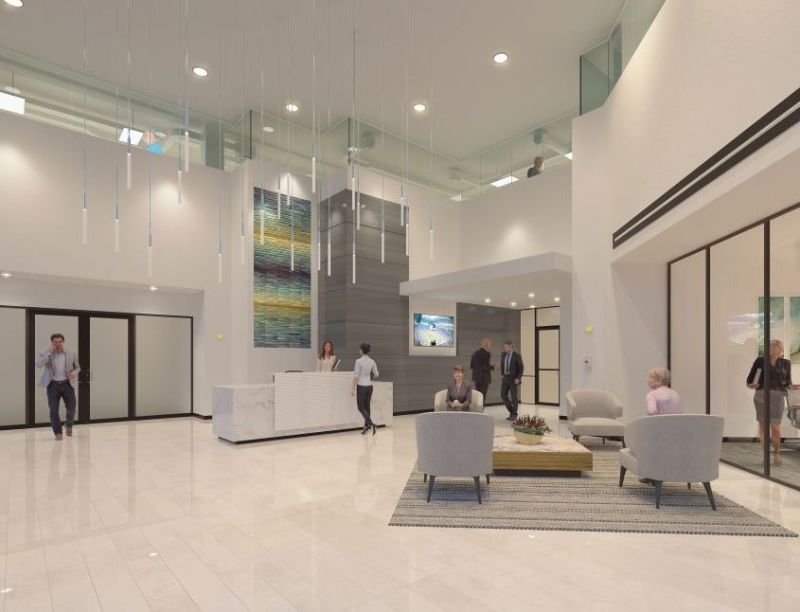 MoxieBridge is planning upgrades at the office campus, which was built in 1979. The renovation will include the addition of a modern fitness facility with showers, executive conference room, on-site wine lockers and a semi-full-service lounge/bar area. The firm will also improve on-site operations. Brock Robertson, MoxieBridge co-founder, said tenants will have the opportunity to invest in the property.
At the time of sale, the Midtown Office Center was less than 10 percent occupied. Since the closing in May, MoxieBridge has secured nearly 50,000 square feet of preleasing activity. The company expects leasing to increase as the renovations begin.
Growing submarket
The office campus is near the Dallas North Tollway and LBJ Expressway, which will provide tenants easy access to the Greater Dallas-Fort Worth region. It is also close to the Galleria Mall, multiple hotels that cater to business travelers and several large established neighborhoods, including Preston Hollow, Northwood/Greenwood Hills, Midway Hollow and the Park Cities. Dallas commercial real estate executives have said this part of the city is ripe for investment, particularly with two major redevelopment projects planned for the nearby Valley View Mall site. Beck Ventures, which first announced plans to redevelop the property in 2012, is moving forward with demolition and planning a $4 billion "city within a city" development featuring high-end condos, office space, hotels, fitness center, retail, restaurants and entertainment, including a new AMC multi-screen theater. The site will also have open space including hiking and biking trails.
Seritage Growth Properties is planning a 23-acre mixed-use project for the former Sears portion of the mall property, including luxury apartments, retail and entertainment space, and a hotel with at least 200 keys. Seritage has teamed with KDC, a corporate build-to-suit office development firm, to create as much as 1 million square feet of office space in two towers estimated to cost $800 million.
MoxieBridge expansion
MoxieBridge, a firm that pursues development and value-add acquisition investment opportunities across multiple property sectors, is active in Houston and Dallas and has a portfolio with office, industrial and residential properties. With the acquisition of the Midtown Office Center, the firm now owns six office buildings with a total of 700,000 square feet. Last year, MoxieBridge acquired Central 500 and City View Corporate Center, both located in Plano, Texas. Paladin Partners also serves as the property management and leasing team for the Plano properties.
KC Kronbach, co-founder of MoxieBridge, said the firm is actively looking for more value-add office opportunities in strong markets, like the Midtown area, throughout the North Texas and Houston regions.