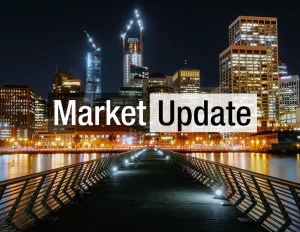 After gaining some solid ground in May, Dallas-Fort Worth's office sector improved some more in June, as the average vacancy rate reached 18.5 percent, according to CommercialEdge data. The figure is down 20 basis points month-over-month and down 100 basis points year-over-year.
Despite the improving trend, the rate is 290 basis points higher than the national average rate of 15.6 percent, which held steady month-over-month. The Metroplex's vacancy rate is 210 basis points behind Austin (16.4 percent vacancy rate), but 150 basis points ahead Atlanta (20.0 percent vacancy rate).
Class A/A+ and B properties fared better in June, with vacancy down 20 and 40 basis points in the two asset classes. When looking at a more granular level, some of the metro's submarkets showed strong activity: West Dallas' vacancy rate was down significantly month-over-month (310 basis points), followed by Dallas CBD, Northwest Dallas and East Fort Worth (180 basis points each).
Although maintaining a high vacancy rate of 22.7 percent, downtown Dallas saw two noteworthy leasing deals in June. The Federal Deposit Insurance Corp. (FDIC) signed a long-term, 163,005-square-foot lease at Plaza of the Americas, the 1.1 million-square-foot mixed-use property within the Dallas Arts District. The company will be relocating its regional office from Energy Plaza.
June's second largest transaction was also a relocation. Integrity Marketing Group leased some 100,000 square feet across six floors at Fountain Place, the 60-story skyscraper at 1445 Ross Ave. The company's headquarters was previously at 9111 Cypress Waters Blvd. in Coppell.
CommercialEdge covers 8M+ property records in the United States. View the latest CommercialEdge national monthly office report here.