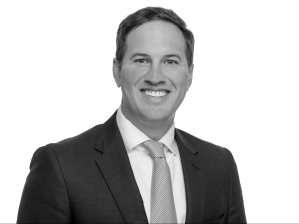 With Texas leading the way in terms of lifting restrictions and Dallas becoming a hot spot for corporate relocations and expansions, the metro's office sector is poised for a rapid recovery. Market conditions continue to favor tenants, with relatively flat rent growth, according to first-quarter data from JLL.
CommercialEdge data shows that roughly 7 million square feet of office space was under construction across the metro as of February, but with increased interest from both East and West Coast companies—particularly for Class A product—JLL Managing Director Cribb Altman expects the Dallas office market to bounce back stronger.
---
READ ALSO: Dallas-Fort Worth Market Update: Development Holds the Line
---
How has the Dallas office market performed in the first months of 2021? Did you notice any particular trends?
Altman: Overall, the Dallas market remains tenant-favorable, with vacancy increasing and rents relatively flat in the first quarter of 2021, and these are the few trends I am seeing.
First, tenant demand is strong for quality Class A subleases and direct space. The inventory of sublease space has decreased slightly, down 1.8 percent from the prior quarter, with 8.1 million square feet available. Second, increasing activity is primarily in smaller transactions, although there were five leases larger than 50,000 square feet signed in the first quarter, including JLL at 2401 Cedar Springs in Uptown Dallas.
Lastly, landlords are keeping face rates steady, but concessions are increasing. Tenant improvement allowances and free rents are trending upward, as landlords selectively use these incentives to push deals across the finish line.
How have vacancy rates fluctuated for assets in core urban areas? How about for suburban offices?
Altman: Urban submarkets have seen a greater increase in vacancy year-over-year than the suburbs. Direct vacancy in Uptown Dallas is up 440 basis points from Q1 2020 and the Dallas CBD is up 2.9 percent, while direct vacancy in suburban Dallas increased by 140 basis points overall. The ease of social distancing in the suburbs has likely contributed to the smaller increase in vacancy.
Have you noticed an uptick in subleasing activity across the metro?
Altman: We have seen an uptick. Demand for sublease space is high and we have seen strong activity in 2021. Plug-and-play Class A subleases are in high demand. Certain submarkets and developments such as Cypress Waters and Legacy/Frisco are leading the way.
What can you tell us about changes in lease term lengths? Have tenants shown a preference for shorter-term contracts due to ongoing economic uncertainty?
Altman: Early during the pandemic, terms were shortened as companies wanted flexibility in determining their future needs and took a wait-and-see approach. While most lease terms are still shorter, JLL is starting to see companies looking at longer terms of seven to 10 years if the landlord is willing to offer above-market concessions and the tenant has a firm grasp on what their needs will be in the future.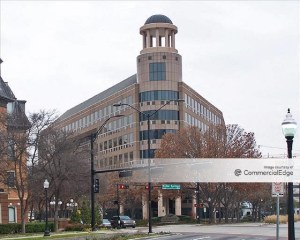 What kind of office amenities have increased in popularity among tenants in the past few months?
Altman: Health and wellness amenities are highly sought-after for tenants as well as outdoor green space with Wi-Fi connectivity. The ability to use a green space to work in provides employees with an option to get out of the office and work in a different environment. We've seen several landlords in Dallas make large investments to air quality and technology that reduces physical contact in common areas, too.
How has the influx of tech companies impacted vacancy and asking rates across the metro?
Altman: The Frisco/Legacy micro market, just south of the intersection of the Dallas North Tollway and State Highway 121, is home to many technology companies and corporate hubs. While 2020 saw overall negative absorption, Q1 2021 saw slightly positive activity.
How do you see the trend of relocations and expansions of large companies to the metro progress in 2021 and beyond?
Altman: Inquiries from out-of-state companies are at an all-time high and I expect that to continue. We recently hosted a webinar called "Texas Ready" for companies interested in relocating their business to Texas. We had a great turnout with companies and executives from both the West and East coasts on the call.
Which Dallas submarkets have the most growth potential going forward? What are their strengths?
Altman: The northern suburbs will continue to lead the charge in population growth and future developments. Areas such as Plano/Frisco and Allen/McKinney stand out because of their proximity to highly educated talent and great school systems.
---
READ ALSO: Dallas' New Investment Hot Spot
---
Texas has lifted COVID-19 restrictions entirely. Are companies comfortable with bringing back employees to the office?
Altman: The positive momentum around vaccines and a potential return to some semblance of normalcy is being recognized. True to our purpose of shaping the future of real estate for a better world, JLL has taken an active and pioneering role in demonstrating effective reentry strategies that support both safety and the human experience.
We expect most offices will reach 75 percent capacity by the end of the year and we're seeing an increase in flexible spaces to accommodate the lower densities and worker preferences.
There is no one model for all companies but, for example, finance companies are adopting more flexibility than before and tech companies are expanding flexibility already in place.
As hybrid work quickly becomes the new normal—with 66 percent of workers wanting the ability to alternate between different places of work after the pandemic—the already existing shift toward flexible operating models will continue to accelerate.
How do you expect the Dallas office market to perform in the medium and long term?
Altman: I expect the market will come back stronger than ever. It will take time, but the rising vaccination rate is likely to contribute to continued declines in COVID-19 cases, increasing confidence to bring employees back to the office.
Dallas's favorable economic climate and pace of reopening has also attracted corporate relocation interest. Class A, especially newer Class A product, will likely see higher demand as health and wellness take greater precedence in a post-COVID-19 world. Spec construction has been limited and the Class A pipeline is currently 60 percent preleased. Due to the balanced pipeline and increased demand, vacancy should stabilize by the end of 2021.