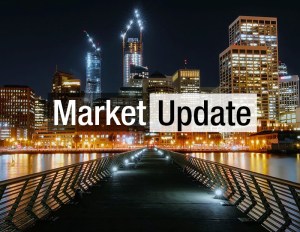 Dallas-Fort Worth continued its strong office construction activity in April, with no new additions to the development pipeline, according to CommercialEdge information. Nearly 7.2 million square feet of office space, representing 2.7 percent of existing stock, was under construction across 33 developments. Of the total, 23 projects are slated to come online this year.
Most developments will add 6.4 million square feet of traditional and creative office space to stock. Nearly half of the construction activity takes place in the Platinum Corridor North and Uptown/Oak Lawn submarkets, where 11 projects, amounting to some 3.1 million square feet, were underway as of April.
Medical office spaces were also part of the mix, with four developments totaling 763,000 square feet under construction in four different submarkets of the metro. The largest medical office project was also one of the metro's largest developments underway in the first quarter of 2021. The 525,000-square-foot, six-story facility of Parkland Health and Hospital System occupies two blocks at 5101 Maple Ave. in Dallas.
April was also the month when three office developments were completed, adding nearly 367,000 square feet to supply. The largest new office building is The Offices Three at Frisco Station, a 210,429-square-foot property developed by VanTrust Real Estate within its 242-acre mixed-use, master-planned district. VanTrust broke ground on the third office component of Frisco Station in January 2020.
CommercialEdge covers 8M+ property records in the United States. View the latest CommercialEdge national monthly office report here. We included properties of 25,000+ square feet in our research.