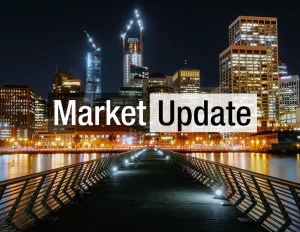 After a small drop in July, when the vacancy rate had reached 19.4 percent, Dallas-Fort Worth's office sector saw a slight improvement, although not equaling June's value. According to CommercialEdge data, the Metroplex reached an 18.9 percent vacancy rate in August, a 50-basis-point improvement month-over-month; however, the value was 60 basis points higher year-over-year.
Same as in the previous month, the index remained higher than the national average rate of 15.4 percent. When compared to similar markets, the Metroplex was 300 basis points behind Austin (15.9 percent vacancy rate). At the same time, Atlanta surpassed it by 80 basis points, witnessing a 19.7 percent vacancy rate.
Taking a closer look at the metro's submarkets with inventories larger than 9 million square feet, the majority saw incremental vacancy changes. Some of the largest improvements occurred in Plano (with vacancy dropping from 20.2 to 18.2 percent) and Dallas CBD (from 22.8 to 21.6 percent).
Las Colinas, the Metroplex' largest office submarket, saw only a 5-basis-point vacancy rise month-over-month, also witnessing one of August's largest deals. Multiview signed an 82,093-square-foot lease renewal with Regent Properties at One Panorama Center in Irving, Texas. The business-to-business marketing agency anchors the 208,450-square-foot building that was completed in 1998 and renovated in 2015.
CommercialEdge covers 8M+ property records in the United States. View the latest CommercialEdge national monthly office report here.