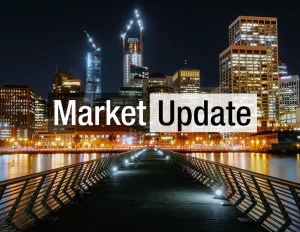 October brought small changes to Dallas-Fort Worth's office construction activity. According to CommercialEdge data, The Metroplex had more than 6.5 million square feet of office space underway. Most developments will add traditional and flex office space to the metro's inventory, with only 398,000 square feet pertaining to medical offices.
Of the total, more than 1.6 million square feet are slated for delivery by the end of the year. The largest development nearing completion was the 620,000-square-foot Phase II of Charles Schwab's Westlake campus, at 3101 Schwab Way. Hillwood broke ground on the Corgan-designed project in December 2018.
At the end of the month, HALL Group began the $7 billion redevelopment of HALL Park, its 162-acre, 2.2 million-square-foot office campus in Frisco. Situated across from Dallas Cowboys' Frisco headquarters, the $500 million first phase will include a 410,000-square-foot office building, as well as 214 residential units and a 154-key hotel. Opening is expected in 2023. At full build-out, the project will add more than 9 million square feet of mixed-use space to the campus' existing inventory.
In October, Dallas-Fort Worth also had some 22.3 million square feet of office in the planning stages. One of the larger projects is Park Heritage, a 22.5-acre landscaped campus within the 430-acre Dallas Midtown Redevelopment Zone. The mixed-use property was designed to include roughly 1.3 million square feet of office space, together with 300,000 square feet of retail, restaurant and entertainment space and more than 600 luxury apartments.
CommercialEdge covers 8M+ property records in the United States. View the latest CommercialEdge national monthly office report here.