By Barbra Murray, Contributing Editor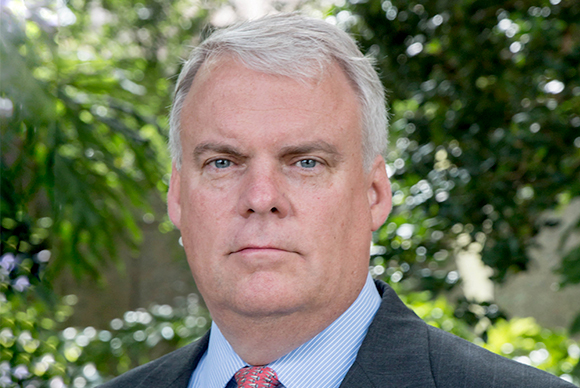 McLean, Va.—Carter Validus Mission Critical REIT II Inc., which focuses on the data center and health care sectors, recently expanded its holdings in the former category with the acquisition of the McLean Data Center Portfolio, a 128,000-square-foot campus in the Northern Virginia city of McLean. CVMC REIT II shelled out $85 million in cash for the two-building asset, which marks the company's entrée into the incessantly hot Northern Virginia data center market.
The McLean Data Center Portfolio hits the mark for the firm. "As we continue to execute our mission critical, income-producing real estate investment strategy, our goal is to make decisions which will benefit stockholders, tenants and capital partners. We believe this high-quality acquisition accomplishes that," John E. Carter, CEO of CVMC REIT II, said in a prepared statement.
CVMC REIT II's new colocation data center facilities, McLean I and McLean II, encompass 65,800 square feet and 62,000 square feet, respectively, including 45,500 and 40,000 square feet of raised floor space. Developed in 1966 and renovated in 1998, the two-story McLean I is approximately 95 percent leased and counts Level 3 Communications as its headlining tenant. McLean II made its debut in 1991, and it also received a makeover in 1998. Home to Windstream subsidiary PAETEC Communications, the three-story building is fully occupied.
With the purchase of the McLean Data Center Portfolio, CVMC REIT II now has a footprint in a top data center market in the country and one of the most coveted in the world. "Northern Virginia retains its star power with social media and cloud providers like Microsoft, AWS, Google, Facebook, LinkedIn and Oracle's recent feast of space," according to a mid-year report by commercial real estate services firm JLL. "Supply is experiencing historic annual market demand, making this one of the most active and vibrant data center markets globally."
The McLean Data Center Portfolio is just one of a host of acquisitions CVMC REIT II has completed in the data center and health care sectors this year. During the first three quarters of 2016, the company added 12 properties—including the 288,000-square-foot, Los Angeles-area building housing the AT&T Hawthorne Data Center—to its holdings at an aggregate purchase price of approximately $207.5 million.
Image courtesy of Carter Validus Mission Critical REIT II Inc.