By Gail Kalinoski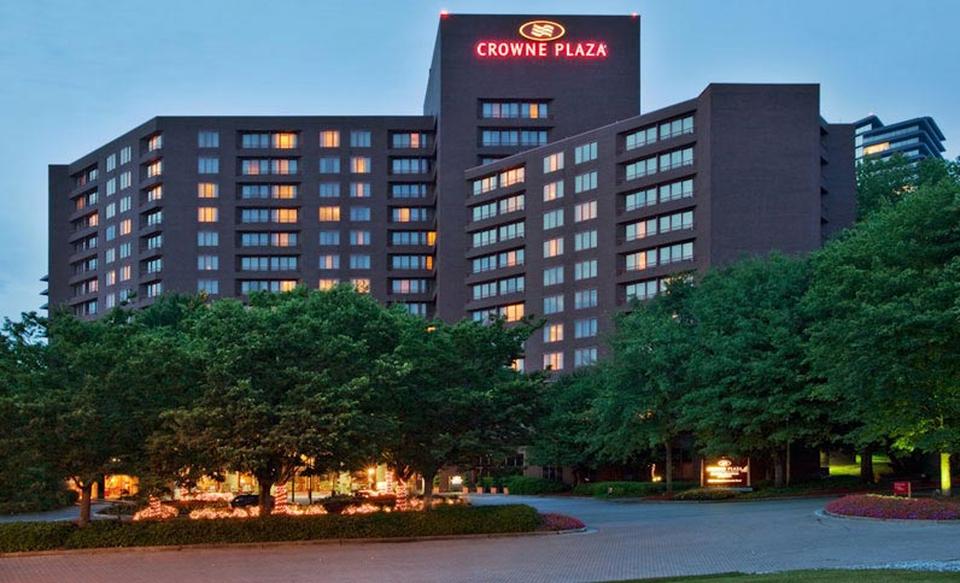 Dallas-based Ashford Hospitality Trust has sold the 495-key Crowne Plaza Ravinia in Atlanta for $88.7 million, or about $179,000 per key, to an unidentified buyer.
Ashford Trust paid off an existing allocated debt balance of approximately $65.6 million as well as an additional $13.1 million of debt that was used to release the asset from the loan pool, according to the REIT. After debt payoff and transaction costs, the net proceeds from the sale were approximately $9 million. The REIT also noted in a prepared statement that the sales price "represents a trailing 12-month cap rate of 5.6 percent on net operating income and a trailing 15.3x EBITDA multiple."
Ashford Trust had purchased the hotel located in the Dunwoody submarket in April 2011 as part of a $1.3 billion portfolio acquisition in a joint venture with Prudential Real Estate Investors. The joint venture had also acquired the Ritz-Carlton, Atlanta, in a foreclosure auction along with 26 other hotels previously owned by Highland Hospitality Corp., according to the Atlanta Business Chronicle. The hotel was given a major renovation in the years following the acquisition.
For the prior 12-month period, the hotel achieved RevPAR of $84 with occupancy of 71 percent and Average Daily Rate of $119, according to the REIT.
The property has an indoor pool, fitness center, business center and 32,000 square feet of meeting space, including a room that can accommodate 1,500 guests. The hotel also features The Mix Lobby Bar and Bistro 55 restaurant along with other dining options.
Ashford's value-add deal
"The Crowne Plaza Ravinia transaction demonstrates our value-added approach given this was an opportunity for us to sell an asset at a very attractive cap rate," Douglas Kessler, Ashford Trust's president & CEO, said in a prepared statement. "With a RevPAR that is well below our portfolio average, the sale should improve our overall RevPAR while also freeing up capital that can potentially be recycled into upper upscale, full-service assets, or for other general corporate purposes. We will continue to pursue strategies that we believe will enhance returns for our shareholders."
Ashford Trust's portfolio currently consists of 121 properties with over 25,000 rooms in upper upscale and full-service hotels that operate under premium brands owned by Marriott, Hilton, Starwood and Hyatt.
In May, Ashford Trust refinanced another of its Atlanta holdings, the 140-key Hotel Indigo Atlanta Midtown. The REIT refinanced the loan for the historic property, formerly known as the Cox-Carlton Hotel, with a new non-recourse $16.1 million loan that had a three-year term with two one-year extension options and an interest rate of 2.9 percent over LIBOR. Ashford Trust purchased the asset in October 2015 for $26 million.
The FelCor Lodging Bid
Ashford Trust had also been in the news the past several months for its unsuccessful public bid to buy FelCor Lodging Trust in a deal that would have been about $1.3 billion based upon the FelCor stock price at that time. Initially proposed in February, the combined company would have been the second-largest pure-play publicly traded lodging REIT by room count and the third-largest by enterprise value, according to Ashford Trust.
Even though Ashford Trust later revised its offer, FelCor announced in late April it accepted a merger bid from RLJ Lodging Trust instead. That $1.2 billion all-stock deal is expected to be completed by the end of the year and will create the third largest pure-play lodging REIT with a total enterprise value of $7 billion.
Image courtesy of