By Gail Kalinoski
The all-stock, $1.2 billion planned merger of RLJ Lodging Trust and FelCor Lodging Trust Inc. has left a few people guessing. The deal, which would create the third-largest pure-play lodging REIT, with a total enterprise value of $7 billion, would see FelCor folded into RLJ, a move that was deemed a "head scratcher" by at least two analysts.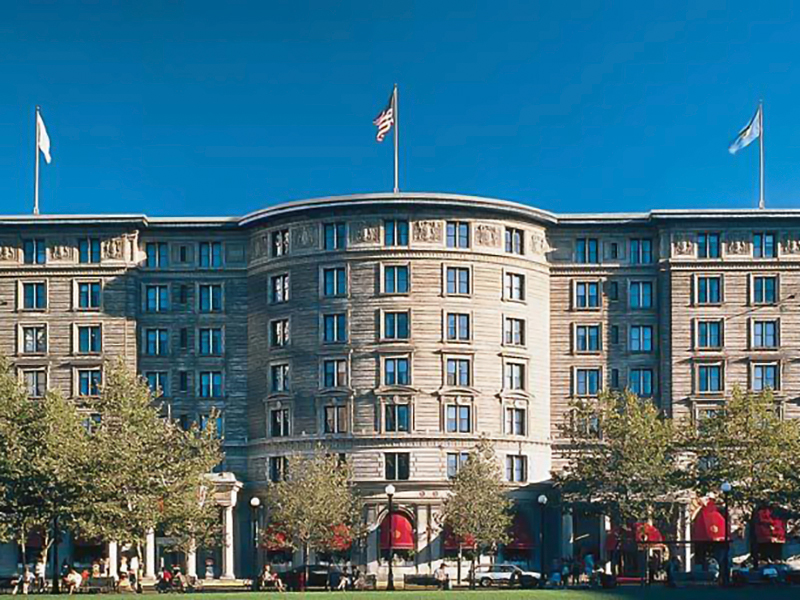 "Strategically, the deal is a head scratcher given RLJ's higher-quality, select-service heavy portfolio and FelCor's lower-quality, full-service portfolio," noted Green Street Advisors analysts Lukas Hartwich and David Guarino, who described a combination of the two REITs' portfolios as an "awkward mix" in a research note provided to Commercial Property Executive.
The two lodging REITs made the announcement this week, two months after FelCor rejected a proposal from Ashford Hospitality Trust that it apparently deemed "unenticing," according to Hartwich and Guarino.
The definitive merger agreement calls for Irving, Texas-based FelCor to merge with and into a wholly-owned subsidiary of RLJ in an all-stock transaction. Post-merger, RLJ is expected to have a pro former equity market capitalization of about $4.2 billion and a total enterprise value of $7 billion, creating the largest pure-play public REIT dedicated to owning focused-service and compact full-service hotels and the third largest by enterprise value.
The combined company would have ownership interests in 160 hotels, including premium-branded hotels located in primarily urban and coast markets. The hotels are located in 26 states and Washington, D.C., and carry the Marriott, Hilton, Hyatt and Wyndham flags. FelCor's holdings include the Fairmont Copley Plaza in Boston and the Morgans New York, the Royalton and the Knickerbocker, all in Manhattan.
The merger agreement, approved unanimously by the boards of both companies, calls for each share of FelCor common stock to be converted into 0.362 shares of newly issued common shares of RLJ common stock. Following the merger, RLJ's shareholders are expected to own approximately 71 percent of the combined company and FelCor's to own the remaining 29 percent. The company would retain the RLJ name after the closing expected by the end of the year.
"Combining these two complementary portfolios creates a best-in-class platform that is well positioned to deliver long-term growth and generate significant shareholder value. In addition to being immediately accretive to our RevPAR, merging with FelCor expands our geographic footprint in highly-desirable markets on the West Coast, while strengthening our presence in other coastal markets in the East and the South," Ross Bierkan, RLJ's president & CEO, said in a prepared statement.
Bierkan will remain as president & CEO and Robert Johnson as executive chairman of RLJ. Leslie Hale, also of RLJ, stays on as chief operating officer & chief financial officer. The company will keep its headquarters in Bethesda, Md.
"This merger creates a company that has greater reach in key markets with a streamlined operating structure and more advantageous cost of capital. FelCor shareholders are receiving an attractive valuation for the company's hotel assets and have the opportunity to benefit from a highly respected management team with a history of value creation," FelCor CEO Steven Goldman said in prepared remarks.
The companies said the merger would have an expected annual G&A savings of approximately $22 million, but the Green Street Advisor analysts described the savings as "only marginally beneficial."
"On the operational front, while there are similarities in operating select-service and compact full-service hotels, it's not clear what advantage is gained from combining these two portfolios," Hartwich and Guarino wrote.
RLJ and FelCor note the merger would offer future opportunities to unlock value from portfolio repositioning, including potential conversion and redevelopment opportunities. They also cite "significant liquidity, minimal near-term maturities and the opportunity to lower the cost of capital."
RLJ currently owns 122 hotels with 20,100 guestrooms in 21 states and D.C. Its focus has been on acquiring premium-branded, focused-service and compact full-service hotels. FelCor's portfolio consists primarily of upper-upscale full-service hotels in major urban and resort markets.
The Green Street Advisors research report notes that FelCor "has been the subject of activist interest for several quarters due primarily to its poor long-term track record and small size," and had been seeking strategic alternatives. Enter Ashford, a Dallas-based REIT which made an offer in late February to acquire FelCor for $9.27 per share for a deal worth approximately $1.27 billion. FelCor said at that time Ashford undervalued the company and it would consider an all-cash or substantially all-cash deal, according to the Dallas Business Journal.
Ashford issued a press release on April 25 that stated it had revised its offer to FelCor and was "disappointed that the FelCor Board of Directors decided not to meaningfully engage on the recently revised offer." It included an April 20 letter to the FelCor board that outlined an offer including 50 percent cash consideration, up from its initial 21 percent in the prior proposal.
Barclays is serving as the financial advisor to RLJ and Hogan Lovells and Arent Fox are legal advisors. BofA Merrill Lynch is the financial advisor to FelCor and Sidley Austin, Polsinelli and Jones Day provided legal advice to FelCor. ICR LLC, and Financial Profiles Inc. are serving as communications advisors for the merger.