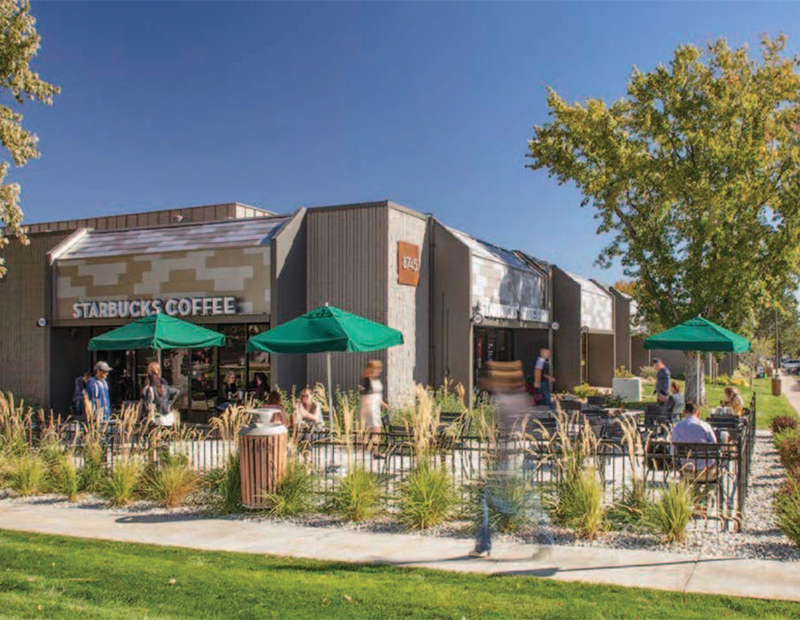 Denver-based Gart Properties LLC has enhanced its sizeable footprint in its home state with the acquisition of Orchard Plaza, a 155,000-square-foot retail and service center in Greenwood Village, Colo. The real estate company acquired the Denver-area asset from Crown West Realty.
---
READ ALSO: Q&A: The Key to Competitive Financing for Retail
---
Gart paid $26.5 million for Orchard Plaza, according to Arapahoe County records, in a transaction that comes a dozen years after the retail center last changed hands. Crown West had acquired the multi-structure property, which made its debut in 1979, for $20.5 million in 2007. Located at 8745-8775 E. Orchard Road in the coveted Denver Tech Center business hub, the property sits roughly 15 miles from the jewel of Gart's Colorado retail portfolio, the approximately 350,000-square-foot Denver Pavilions shopping center in downtown Denver. Orchard Plaza's four buildings range in size from approximately 28,000 to 47,000 square feet and are home to a variety of predominantly retail tenants. Names on the tenant roster include Starbucks, Federal Express and Specialty Appliance, as well as Primrose School and Greenwood Village Veterinary Clinic.
With Orchard Plaza under its stewardship, Gart plans to alter the tenant mix at the property to better accommodate market demand and to fill existing vacancies. The center is in a prime position to succeed, given metropolitan Denver's strong market fundamentals. Substantial local population growth, employment growth and increased buying power have bolstered the retail market, which recorded a vacancy rate of just 4.4 percent in the second quarter of 2019, and 12-month positive net absorption totaling 1 million square feet, according to a report by commercial real estate services firm Hoff & Leigh Inc.
Beyond the backyard
In addition to eying opportunities to acquire value-add retail centers in Colorado, Gart is setting its sights on investing and developing in new territory, including Salt Lake City and other markets across the Rocky Mountain West region. Gart's expanded investment plan will get a boost from its recently launched investment vehicle, Gart Opportunity Fund, through which the company will seek to amass a diversified portfolio under common ownership.