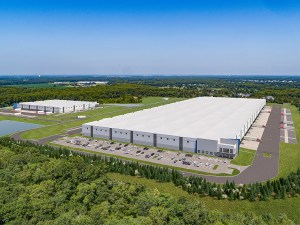 Crow Holdings has reached the final closing of Crow Holdings Realty Partners IX LP. The fund invests in value-add real estate across the U.S., primarily in industrial and multifamily, but also in specialty sector opportunities, including manufactured housing, convenience and gas, self storage and student housing.
Fund IX marks both Crow's largest fundraise to date and a significant increase from the $1.3 billion of commitments raised for its predecessor.
---
READ ALSO: Crow Holdings JV Kickstarts 1.2 MSF Project
---
The fund was oversubscribed, with about $2.3 billion in commitments, above its original hard cap of $2 billion. It reportedly received strong support from existing investors and significant participation from new ones, including global banks and insurance companies, pension plans, family offices, and high-net-worth individuals. The fund has also closed on co-investments totaling $265 million in equity capital, resulting in about $2.6 billion in total investable equity.
Entirely raised during the COVID-19 pandemic, Fund IX is managed by Crow Holdings' investment management company, Crow Holdings Capital. Hodes Weill Securities LLC acted as placement agent.
So far, more than 63 percent of the capital has been committed across 62 investments, located primarily in the Southwest, Southeast and Mountain regions.
Active seller, partner
In April, Crow agreed to sell an 11-building portfolio totaling nearly 2 million square feet of industrial space to the California State Teachers' Retirement System for $320 million. The properties represented about two-thirds of Crow's Inland Empire industrial assets.
Last December, Crow sold a 49 percent stake in a 6.1 million-square-foot industrial portfolio to new joint venture partner Allianz Real Estate. All 19 properties had been developed by Crow. The portfolio's center of gravity is the 3.8 million-square-foot Wildlife Commerce Park in Grand Prairie, Texas, in metro Dallas–Fort Worth.