By Mallory Bulman, Associate Editor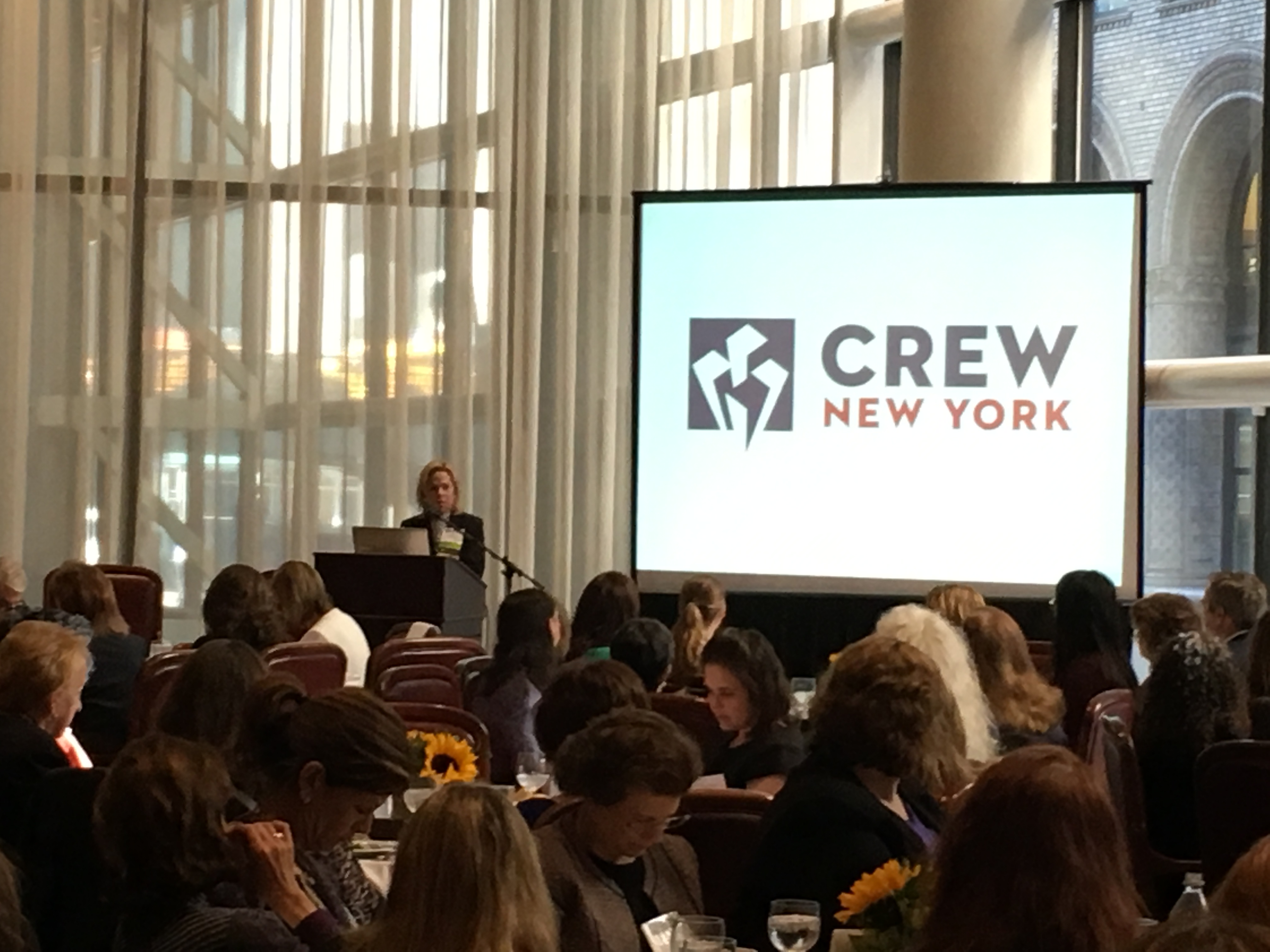 Michael Fascitelli doesn't want to hire his three sons. Though the venerable New York real estate executive, currently the CEO of Imperial Companies and previously the founder of MDF Capital and the president and CEO of Vornado Realty Trust, could easily employ his influence to secure any one of his young adult sons a coveted position at his company, he said he'd rather they finish college, work hard and pursue their own interests.
It's this sense of dedication and the value placed on hard work that has earned Fascitelli his seat among the real estate elite.
At the Commercial Real Estate Women Network of New York's November 3 luncheon, Fascitelli participated in a discussion with Crain's New York Business senior real estate reporter Dan Geiger, talking about everything from family values and Frank Sinatra to Fascitelli's extracurricular activities as a Port Authority board member and part owner of the Milwaukee Bucks.
With more than 30 years and counting in the New York real estate industry, Fascitelli has seen the transformation of the city and its neighborhoods firsthand. Recalling the formerly rough state of neighborhoods like Hell's Kitchen, which is now home to pricey apartments, retail and entertainment, he said, "There isn't a bad neighborhood in New York." When it comes to questions of oversupply and density in the Big Apple, he noted, "I don't think New York is in bad shape. There's just always excess in these kinds of markets."
For those looking to avoid this excess, Fascitelli said he sees potential in areas like the South Bronx and the New Jersey waterfront, areas that are less developed than their other outer-borough counterparts, but are still within a feasible commuting distance from Manhattan. As commuters seem to make up more of the fabric of New York's workforce, Fascitelli, in his role on the board of the Port Authority, is looking forward to accommodate this growing trend. He said that his motivation for joining the board was to give back to the city in a way that will, "benefit generations to come." And to those looking for an update on a new and improved Port Authority bus terminal? "If I knew the timing," he said, "I wouldn't tell you anyway."
Photo courtesy of Co-Communications.