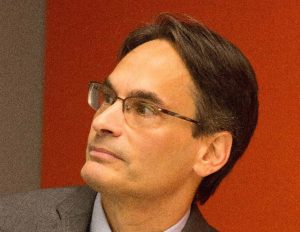 Commercial real estate trade groups are applauding the passage of the federal infrastructure act as a long-overdue investment that will provide a boost for the economy and the industry.
The Infrastructure Investment and Jobs Act passed on Nov. 6 encompasses $1.5 trillion for roads and bridges, water infrastructure, climate resilience and internet. Now the Biden administration and Democrats in Congress are negotiating final details of the Build Back Better (BBB) act that would invest an additional $1.75 trillion in items that include social spending and action on climate change and green energy. A vote on BBB could come as early as next week.
An analysis of the plans by Moody's Analytics said that if both the infrastructure and the BBB were passed, it would increase real GDP growth by about 1 percentage point in 2022 and 2023 and create the addition of several hundred thousand jobs annually between 2022 and 2026, peaking at about 2.4 million jobs by the middle of the decade. After that, the impact of the bill on the economy would fade, though GDP and employment would still be permanently higher after 10 years under the BBB framework. If both bills become law, Moody's said long-term economic growth would be strengthened, especially for lower- and middle-income Americans.
---
READ ALSO: Conditions Are Ripe for a Lending Boom. Will Discipline Hold?
---
Objections to the $1.75 billion social spending bill center around the total amount of spending and concerns about adding to the federal deficit. Moody's, however, said that although the legislation would add more than $450 billion to the federal deficit between 2022 and 2026, in the ensuing five years the deficit would be reduced by nearly $250 billion.
"The legislation is more-or-less paid for on a static basis and more than paid for on a dynamic basis through higher taxes on multinational corporations and the well-to-do and a range of several other pay-fors," Moody's chief economist Mark Zandi and assistant director Bernard Yaros wrote. "Concerns that the plan will ignite undesirably high inflation and an overheating economy are overdone, as the fiscal support it provides will ensure the economy only returns to full employment from the recession caused by the COVID-19 pandemic."
According to a White House fact sheet, the infrastructure act includes:
$110 billion for roads and bridges
$73 billion to upgrade the electric grid
$66 billion for passenger and freight rail
$65 for broadband (including rural)
$55 billion for water quality
$50 billion for climate change measures
$42 billion for ports and airports
$39 billion for public transit
$21 billion for environmental cleanup
$15 billion for electric vehicles
Yaros said the items funded by the bill have benefits for commercial properties. "Public investments in surface, water and air transportation will likely spur more warehousing construction in and around ports, airports and other regional trade hubs," he said. "In addition, public transit investments would boost the attractiveness of nearby office real estate in the eyes of investors. Finally, in the $1.75 trillion social spending bill, green energy tax credits may incent greater investments in energy efficiency in CRE properties."
Infrastructure a Boost for CRE
Industry trade groups expressed a thumbs up for the bills. "Infrastructure is a vital concern to the success of commercial and multifamily real estate," said Lisa Pendergast, executive director of the CRE Finance Council. "As an organization dedicated to maintaining liquidity in the commercial and multifamily real estate space, a vital component of the U.S. economy, CREFC welcomes these investments in transportation, water, energy, broadband and climate resilience, all of which are critical to the short-, medium- and long-term success of these assets and the communities where they are located."
"Any time you invest in roads, bridges, airplanes, trains and boats, you're investing in real estate," said Mike Flood, a senior vice president of commercial/multifamily policy at the Mortgage Bankers Association. "We all want safe and efficient ways to get from where we live to where we work, play and shop."
The National Multifamily Housing Council and National Apartment Association issued a joint press release that said that infrastructure "has long been a priority" for the nation's apartment industry. "NMHC has long held that the link between housing and infrastructure is undeniable and that the upkeep, modernization and development of the public services that underpin housing communities is of top importance to our industry," NMHC President Doug Bibby said.
"Infrastructure and housing are intrinsically linked, and this unprecedented investment in our nation will help lift communities and industries throughout the nation," said Bob Pinnegar, NAA president & CEO. "By building back our nation's critical services, the apartment industry can operate more efficiently, and we can help ensure that Americans have easier access to the types of housing in the place they want to live.  We look forward to building off its success as we work to address housing affordability and other central issues."