The current economic debate is a good illustration of the limits of forecasting. Many of the central issues – such as how many trillions to spend on infrastructure, the impact of work-from-home, and fighting a pandemic – were far off the radar as recently as 18 months ago. Other issues such as climate change have assumed newfound urgency in the light of weather disasters.
Growth is expected to remain strong, according to the consensus of economists surveyed by the National Association for Business Economics (NABE), but the outlook has moderated in recent months due to the latest COVID-19 wave, along with concerns about inflation and slowing supply chains.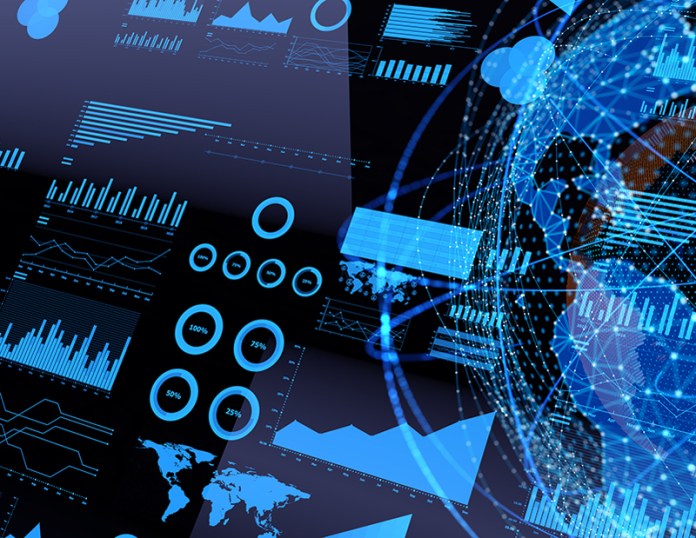 "The panel's view has become more tempered about 2021 as a whole, as its median real GDP growth estimate for 2021 is 5.6%, compared to the 6.7% forecasted in the May 2021 survey," said NABE President-elect David Altig, executive vice president & director of research for the Federal Reserve Bank of Atlanta. The median forecast for 2022 GDP growth is 3.5 percent.
The NABE panelists surveyed forecast the Consumer Price Index to increase 5.1 percent in 2021, before dropping to 2.4 percent in 2022, while the median forecast for the federal unemployment rate is 5.6 percent for year-end 2021 and 4.3 percent for year-end 2022. Panelists in the survey and those who spoke at NABE's annual conference last week widely expect interest rates to remain low.
Infrastructure impact
A large question looming over the economy is the fate of the two pieces of infrastructure legislation being debated in Congress, including a $1.2 trillion package that focuses on traditional infrastructure including roads, bridges, rail transportation and airports, and a $3.5 trillion "Build Back Better" package that would encompass spending on a host of social concerns such as building affordable housing, clean energy, universal pre-kindergarten, child care, prescription drugs, and research and development.
The $1.2 trillion bill has some bipartisan support, but there are no Republican votes for the larger bill, which means Democrats must go it alone. Some Democrats have balked at the size and scope of the larger package, which means the size of any bill that passes is expected to be smaller than $3.5 trillion. The bill would be paid for in part by increases in taxes on the wealthy and corporations.
Sara Johnson, executive director & chief economist at IHS Markit, estimated that the bills as proposed would provide a small boost to GDP growth in coming years, peaking at 0.2 percentage points in 2024. She estimates that the legislation would increase the level of employment by 500,000 and 750,000 jobs between 2024 and 2027 and add 0.1 percentage point to inflation during that time.
Commercial real estate stands to benefit from infrastructure spending, as it serves to support the movement of people and goods and stimulate demand for properties. A 2014 study by the Urban Land Institute and EY found that the quality of infrastructure systems—including transportation, utilities and telecommunications—is the most important factor influencing real estate investment and development decisions in cities around the world.
Real estate trade groups generally support the infrastructure plans, though much of the industry is opposed to the package's revenue increase measures. The administration's package includes a serious effort to address affordable housing, such as increasing housing vouchers for low-income renters and incentives to persuade local governments to allow for housing development.
Yellen: Inaction has cost
In comments made at the NABE conference, Treasury Secretary and former Federal Reserve Chair Janet Yellen made a strong defense of the infrastructure bills, noting that the U.S. has for many years ignored infrastructure and threatened the nation's long-term competitiveness. Yellen said that federal non-defense discretionary spending on areas such as education, training, research and transportation has fallen to 3 percent of the economy, down from 4 percent in the years between 1962 and 2010.
She called for a "sweeping overhaul of our national infrastructure, including a new electric grid and power structure; new passenger and freight rail systems; (upgrades to) roads and bridges that have been in disrepair and unsafe for decades; modern transit systems and airports; upgrades to ports and waterways; electric vehicles; broadband; new schools; clean drinking water; environmental remediation projects; as well as the initial steps to help mitigate the impacts of climate change.
"The cost of inaction is all too clear: We are left to bear the ongoing burdens of longstanding problems and their ever-worsening consequences," Yellen said. "Sticking with the status quo means that we see neither the investment in infrastructure nor human capital that would enhance our ability to compete globally in the 21st century."
Yellen also argued that tackling issues such as inequality and child care was important to boosting productivity and labor participation of women and minorities. "Inequality and the lack of opportunity for many Americans harms all Americans," she said. "Addressing inequities in the labor market and across the economy directly benefits disadvantaged groups and indirectly benefits us all, as increased engagement with the labor force and higher productivity boost GDP."
Arguing for spending on clean energy, Yellen said that one-third of Americans were impacted by weather events this year and the problem was going to grow. "We are not as prepared as we ought to be for the increasingly frequent and deadly impacts of climate-related weather events," she said.
Indeed, the need to combat climate change was one of the themes of the NABE conference. In another panel titled "Climate Change: We Are Unprepared," Stuart Mackintosh, executive director of the global consulting firm Group of Thirty, sounded the alarm about the threat posed by climate change.
"I would underscore that we are at a tipping point of a dystopian future to a hothouse world that we can't live in," Mackintosh said. "This is not just about temperatures gradually increasing and getting hotter and hotter and more difficult to live in, this is about hitting tipping points in the climate where we will never get back from where the climate will shift to a new reality which will be much more dangerous and much more difficult to live in. … We are lucky to live in a period of incredible stability, but that period will be over unless (governments) act within the next 10 years."
WFH: Here to stay
Work-from-home has the potential to create a sea-change in commercial real estate. Not only does it directly impact usage of office space but it could impact where office workers will live, depending on how often they must go to the office. There's also a debate about how much work-from-home will survive after the pandemic no longer forces people apart. Will companies require workers to return to the office and will employees want to maintain flexible arrangements?
Steven Davis, a professor of international business and economics at the University of Chicago Booth School of Business, predicted that work-from-home will stick because it exceeded expectations. He cited a worker survey in which 61 percent said it went better than expected and only 13 percent thought it was worse than expected.
Meanwhile, he noted that companies have made investments in equipment, systems and processes that facilitate work-from-home and produced a surge in innovation and productivity, and that the stigma of working outside the office has been largely eliminated. Davis said that working from home has led to a 4.7 percent increase in productivity, most of which results from fewer hours spent commuting. At the same time, he said that productivity is dependent on high-speed internet, which underscores the importance of infrastructure.
Economy favors CRE
Although subject to potential tailwinds—including the highest rate of inflation in decades, disruptions in the supply chain that impact some consumer goods, a shortage of workers in some industries, rising housing costs, concerns about rising interest rates, and the possibility of disruptions from new COVID-19 variants—the U.S. economy is in good shape. GDP growth is high, consumer balance sheets are relatively healthy, and economists mostly believe inflation growth is temporary and will revert closer to historical averages in the next year.
Those conditions, along with low interest rates, have helped produce a favorable outlook for commercial real estate, particularly multifamily, industrial and some niche sectors. There are long-term issues that are of concern for the industry, including questions about demand for office space and changes in consumer behavior that threaten some kinds of retail. Yet the outlook for the commercial property market is strong, and could be boosted by improvements to transportation, utilities, broadband and other measures in the infrastructure package.