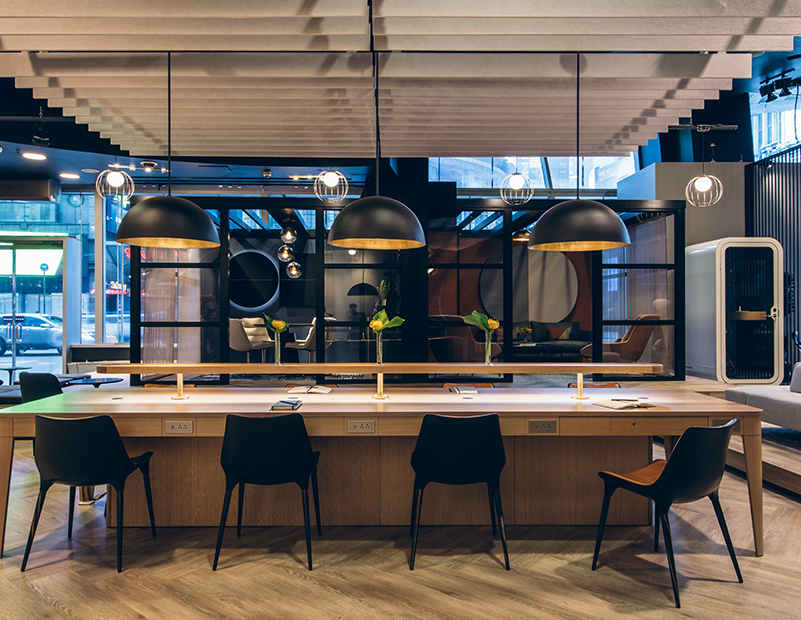 What was once merely incidental―people working with their laptops in hotel lobbies―is increasingly becoming intentional as more and more hotel brands encourage non-guests to use the hotels' public spaces as work places.
In other words, the hospitality industry could be starting to capture a minute slice of the burgeoning coworking business. It's a trend that in some ways still an experiment: deeper than a mere marketing ploy but not yet a significant revenue stream.
Hotel companies, end-users and hospitality consultants agree that it's a neat idea, though the question of how's it going to be paid for remains largely unanswered for now.
"This is generally still a very early-stage concept," said Lauro Ferroni, JLL's director of capital markets research. "It has the potential of becoming a lot more."
Being together by yourself
Moxy Hotels, Hoxton, Ace and Virgin are among the brands that are offering coworking services or spaces at their properties.
"These lobbies are teeming with people working with their headphones on," said Stacey Nadolny, a managing director and senior partner with hospitality consulting company HVS.
The working style, she added, embodies the generational culture of "being together by yourself."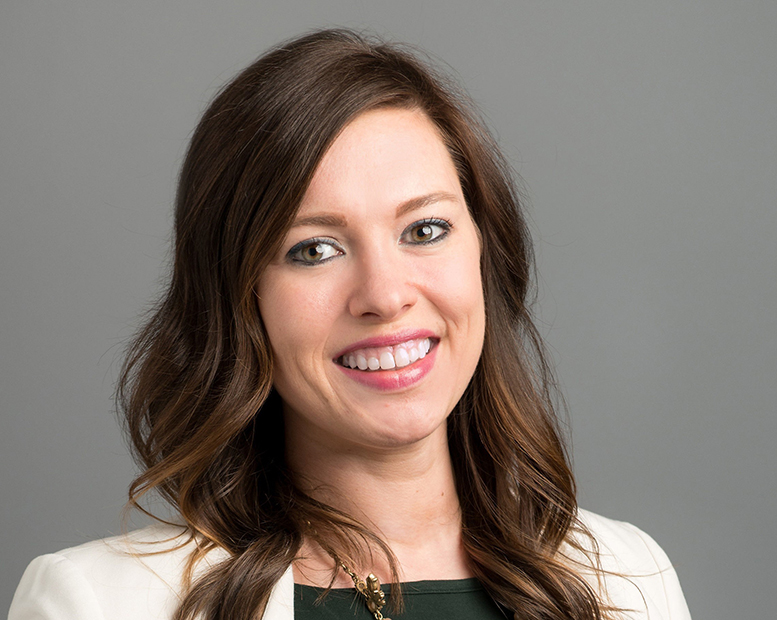 Nadolny also reports that numerous other hotel developers are curious about coworking spaces and services.
The target customer for hotel-based coworking, according to Ferroni, is someone with a need to work flexibly―someone for whom a crowded noisy coffee shop is not ideal.
Though hotels currently are targeting local independent workers, he said, JLL thinks there are broader opportunities to attract customers. Coworking spaces could be used, for example, for interviewing job candidates in a city distant from a company's headquarters.
"The target customer base can vary considerably," said Scott Homa, senior vice president and director of U.S. office research at JLL. "Some hotels have open membership policies, while others have an application process and are more selective. For example, D.C.-based Eaton House's coworking center, Eaton Workshop, seeks creative professionals with a focus in arts and culture."
In an indication of how much the topic is trending, Homa recently moderated a panel on coworking in hotels at the America's Lodging Investment Summit in Los Angeles in late January.
Coworking space can also be an amenity encouraging guests to stay in the hotel to work, said Lionel Sussman, vice president of global design strategies for Marriott International. For example, after checking out, a guest could work at the hotel for a while rather than immediately heading to the airport and trying to work there.
What's in it for hotels?
So far, many hotels that encourage coworking seem to be satisfied with the incremental benefits, such as the extra energy it provides and a little extra revenue from food, beverage and parking. And, of course, Homa said, it builds "a sense of goodwill in the community."
Coworking centers within hotels, he continued, "are actively trying to appeal to the local community, who will spend more time there and … encourage more overnight stays for folks visiting the coworking members."
Still, a steady, direct revenue stream from coworking would be welcome.
Hotels have to have a lobby and it's advantageous to have "an activated lobby," Nadolny said. But, she added that hotels are expensive to build and maintain and, ultimately, they need an adequate return on their space.
As a result Nadolny said "some hotels are moving toward a paid model." Ferroni suggested that a membership model could be tied to a hotel's loyalty program.
Marriott is currently working on a payment model for coworking. "We're still trying to figure that out," said Sussman. What is ultimately decided, he explained, could depend in part on the physical layout of the space and might be free for rewards members.
Pros and cons for mobile workers
But what does hotel coworking offer that typical coworking in an office building does not? How do the two compare?
"Coworking is very expensive" in its usual settings, Nadolny said, and perhaps hotel coworking offers a way around that, at least for some users. Potential downsides to working in hotels, she added, include no guaranteed access to a work space, less access to printers and no secured spaces (such as lockers) for temporary storage of valuables.
"I used to work out of the Ace Hotel lobby in Manhattan, as it was essentially de facto coworking space," said Patrice Poltzer, owner of a video creative agency in New York.
For Poltzer, the pros included the fact that it was free, the access to food and drink, adequate furniture and lighting, and great people watching. The cons were that it was pricey to eat and drink there every day, there weren't enough outlets, and it could get crowded at times. "(And) you started to feel weird that you were in a hotel lobby all day.," she recalled.
The evolution of Poltzer's own work situation hints at the fluidity behind mobile working. She has since joined Dumbo House, which touts itself as "a members' club for Brooklyn's creative community" and is part of the international Soho House organization founded in London in 1995 for people in the film, media and creative industries.
The design side
If hotels are going to embrace coworking, especially under some kind of paid model, how will that affect the design of those spaces?
A Hoxton spokesperson told CPE that the company will be opening coworking spaces in their Chicago and Southwark (London) properties later this year but was unable to provide details.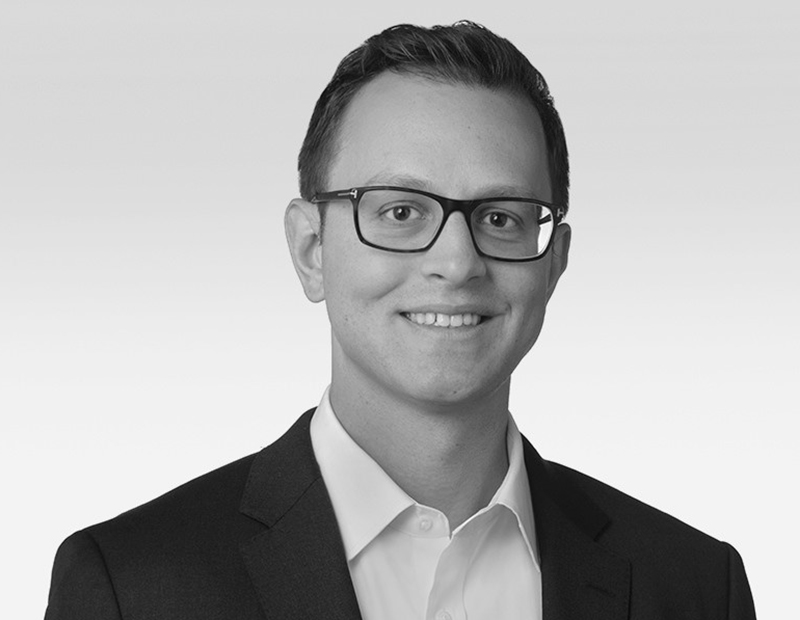 It will be important to strike a balance between "lively" and too noisy, Ferroni said, but he added that hospitality companies have decades of practice in creating those experiences.
"The communal public space in the Moxy lobbies are broken up by zones―from very active at the bar to a more calm library area―giving travelers a choice for work or play," says Toni Stoeckl, global brand leader for Moxy Hotels.
Marriott acquired Starwood about three years ago, and Sussman explains that the effort to reposition Sheraton includes coworking. The goal there, he says, is to create spaces that users would reserve and possibly pay for.
To that end, he continues, "We are creating spaces that are more fluid and layered."
One component is the "community table" seating six or eight, or perhaps larger, with lockable drawers for laptops. Under current plans, nearby would be a phone booth with a seat (but nothing too comfortable, lest someone monopolize the space).
Adjacent to the table would be a "studio:" a small meeting room that could be subdivided and would feature screens and wi-fi. Given a "residential look and feel," Sussman explained, it could also be used as a private dining room.
In parallel with the physical layout would be a new food and beverage philosophy of "work food." This approach, Sussman said, involves premium items, nothing too casual, and definitely not bar food.
Despite all this effort, Sussman cautions, attracting locals through coworking opportunities remains a very secondary priority, especially in smaller markets. "We're designing our hotel lobbies for our hotel guests," he said. "We're not trying to be WeWork."
Most hotels, Nadolny noted, don't have much in the way of unused space that could be dedicated to coworking.
"We'll see some experiments out there," Ferroni said. "Time will tell."