By Scott Baltic, Contributing Editor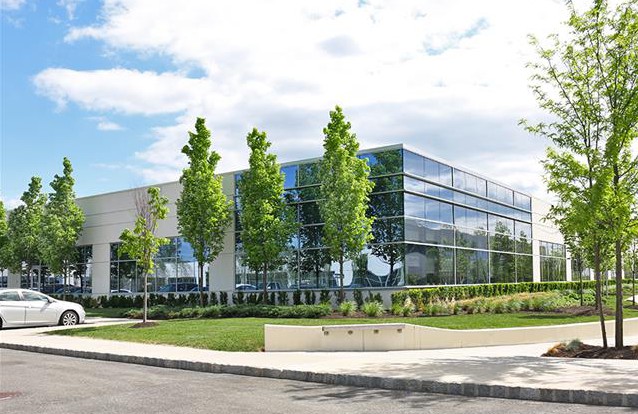 Philadelphia—Corporate Office Properties Trust, of Columbia, Md., has completed the sale of Arborcrest Corporate Campus, its Class A redevelopment office park in Plymouth Meeting, Pa., for $143 million.
The buyer was Spear Street Capital, of New York and San Francisco, JLL's Mike Morrone, managing director, and Patrick Gallagher, senior VP, told Commercial Property Executive.
The campus comprises four office buildings that are 100 percent leased and total 654,000 square feet; plus the building at 785 Jolly Road, an approximately 190,000-square-foot "redevelopment opportunity;" and 27 acres of additional land.
"We are looking for distinctive properties with proven appeal to a broad array of tenants. In addition, we are drawn to situations with substantial value creation opportunities either through new leasing or additional development. Arborcrest  has an impressive roster of existing tenants but also has the capacity for significant new development," John Grassi, CEO of Spear Street Capital, told CPE.
Spear Street Capital has retained JLL to continue both leasing and property management, according to Gallagher.
The LEED Silver campus features a cafe, fitness center and tenant conferencing center and enhanced infrastructure with redundant power supply. Its location, at the convergence of the Pennsylvania Turnpike and the Blue Route/Northeast Extension, is accessible by public transportation and close to Plymouth Meeting Mall and the Metroplex Retail Complex.
The 137-acre campus was originally the Unisys Corp. headquarters, and it was Unisys' downsizing that led to COPT's opportunity to redevelop what had been a single large structure into three separate buildings (Hillcrest I, II and III) with a courtyard in the middle, according to a January 2015 report in the Philadelphia Business Journal. The three buildings are situated at 751, 721 and 731 Arbor Way, respectively.
Apparently now in limbo, at least temporarily, is Woodlands I, the proposed fifth building at Arborcrest. A COPT master site plan suggests that in addition to Woodlands I, the campus was planned for three further buildings, on average somewhat smaller than the other five.
Interestingly, COPT COO Steve Budorick told the Philadelphia Business Journal that COPT was then considering the project as a possible long-term hold.
To date, COPT has completed $222 million in asset sales, relative to its 2016 sales goal of $440 million.
Image courtesy of Yardi Matrix