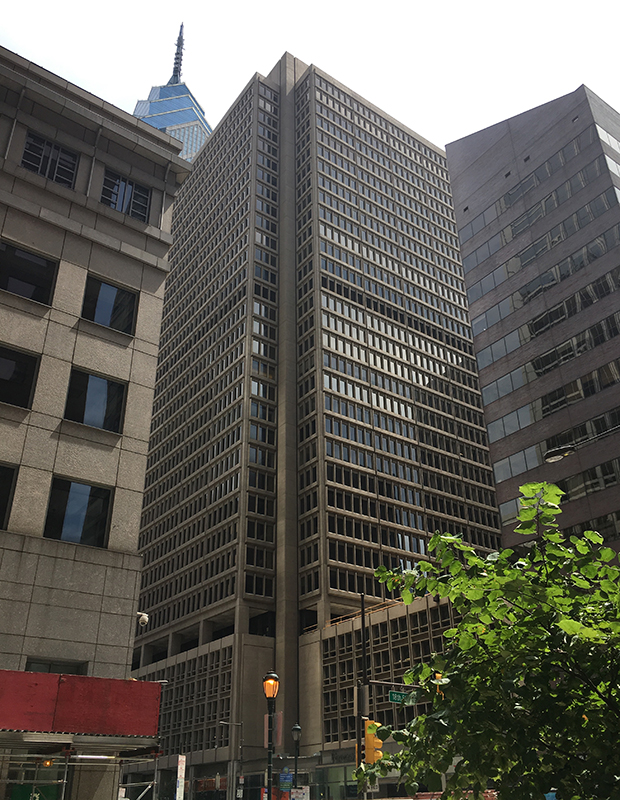 CommonGrounds Workplace has signed a 62,461-square-foot lease across two floors in Philadelphia's downtown core, marking the flexible office firm's first location in the City of Brotherly Love. The venue at 1700 Market St., a Class A tower owned by Shorenstein Properties, is set to open in late January 2020.
The asset is located in Philadelphia's walkable Center City district, between the City Hall and the historic Rittenhouse Square. CommonGrounds will transform its new location into a "headquarters-as-a-service" product catering to individuals and businesses, featuring multiple types of space, including video-ready conference rooms, "think rooms," phone booths, wellness rooms as well as event and gathering areas. The company's in-house design team will oversee the renovation, which will incorporate customizable furniture and sound-abating demountable wall systems.
Shorenstein recently completed a multi-million dollar renovation at the 32-story, 850,000-square-foot building, after acquiring it for $200 million in 2016. A CBRE team of Joseph Wolff, Kevin Maloney, George Cauffman and David Mendez represented Shorenstein in the lease negotiations, while Jim Suber with Strategic Real Estate Advisory and Michael Gallagher with The Flynn Co. acted on behalf of CommonGrounds.
Demand surging in Philly
Philadelphia has bucked a trend whereby the surging number of flexible office locations in major cities is beginning to cut into pricing levels. Desk rates cooled by an average of 5 percent across 18 global gateway cities in 2018, according to a recent report by workspace innovation consultancy firm The Instant Group. Philadelphia, however, has seen an uplift in flexible workstation rates so far this year, with rates climbing 13 percent year-over-year through June, to $579 per month.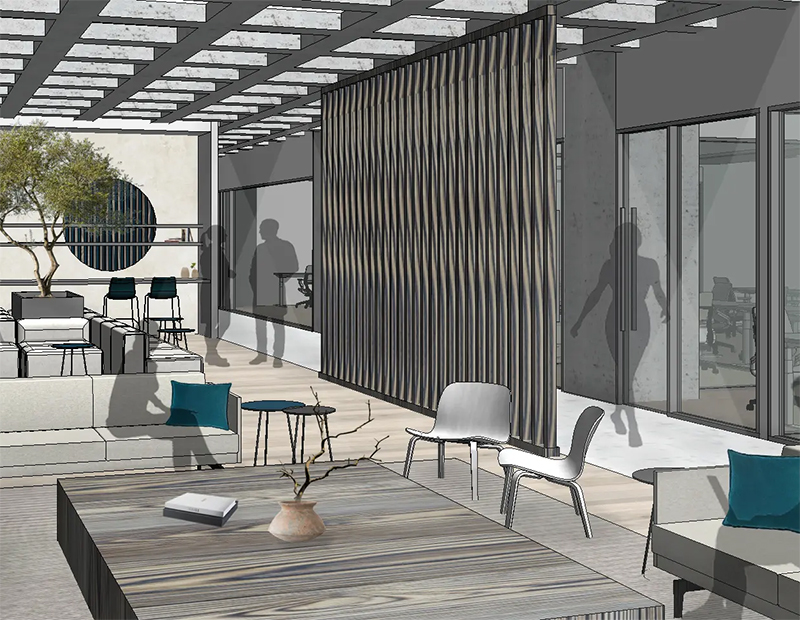 Demand, as measured by the volume of inquiries on the company's listings platform, also increased by 80 percent over the same time period, according to James Rankin, head of research and insight at Instant. "Requirement size has nearly doubled this year so far to 4.2 desks per inquiry as larger teams and companies look to take on flexible space in the city," he told Commercial Property Executive.
"The city core remains the most popular area of the city for both operators and occupiers," Rankin added. "This premium area is able to achieve average rates 12 percent higher than the wider city average with workstations going up to $950 per month at present."
CommonGrounds grows up
The announcement of the new lease comes less than a week after CommonGrounds opened two new locations in Minneapolis and Portland, Ore. The 4-year-old startup has signed six leases in 2019 as part of a growth program, after bagging $100 million in Series A funding in January.
CommonGrounds is currently present in seven cities, with a total portfolio of more than 579,000 square feet, including leases and management agreements under contract. The company aims to expand its platform to 2 million square feet across roughly 50 locations over the next two years.