Delinquency Status; Share of Total Unpaid Principal Balance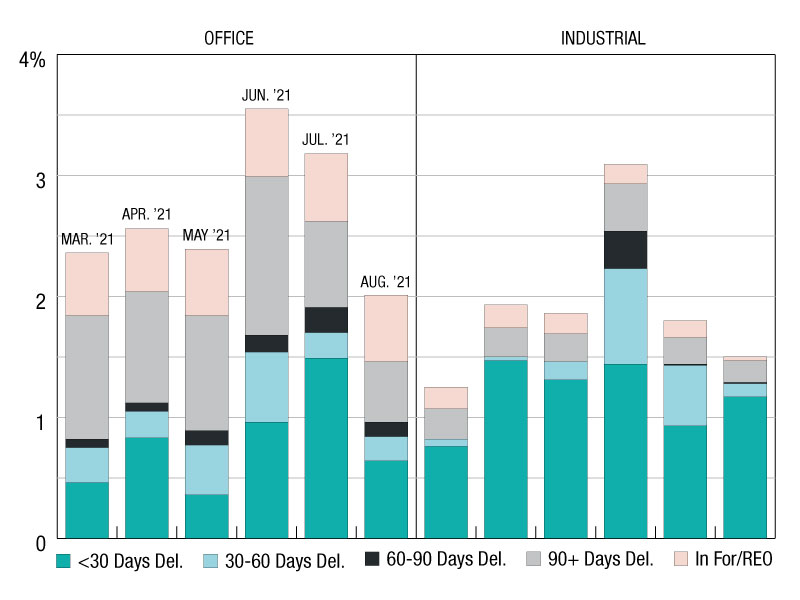 Delinquency rates for mortgages backed by commercial properties have broadly improved in recent months as the U.S. economy continues to heal from the COVID-19 pandemic.
Performance is still property-type dependent, with the properties that saw the most immediate and dramatic impacts from the pandemic still experiencing considerably more stress than others but showing improvement.
This is especially the case for the industrial and office sectors, which both saw declines in August compared to July. A total of 1.5 percent of the balances of industrial property loans were non-current, down from 1.8 percent in July, and 2.0 percent of the balances of office property loans were non-current, down from 3.2 percent in July.
There should be continued downward pressure on delinquency rates as more later-stage delinquencies are worked through. What happens with early-stage delinquencies will largely be a function of the broader economy.
---
Jamie Woodwell is the Mortgage Bankers Association's vice president of commercial real estate research.