December 14, 2011
By Barbra Murray, Contributing Editor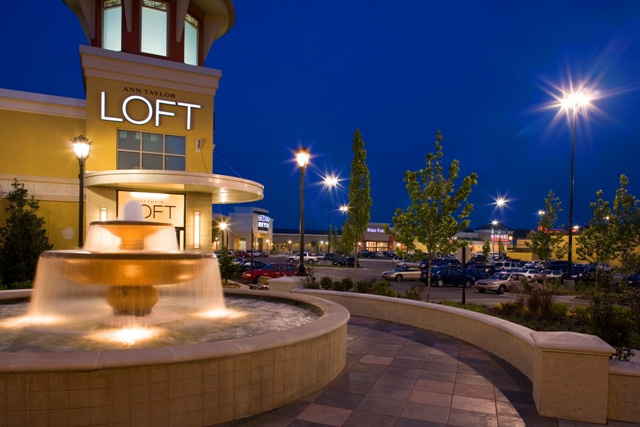 Colonial Properties Trust, along with its joint venture partner, has sold Colonial Pinnacle Turkey Creek in Nashville to an institutional pension fund advisor in a transaction valued at $131.8 million. Colonial and its partner, Turkey Creek Land Partners L.L.C., a private investment group consisting of the principals of First Commercial Real Estate Inc., had each owned a 50 percent interest in the 659,000-square-foot regional lifestyle/power center.
Pinnacle sits within Turkey Creek, a 3 million-square-foot mixed-use development spanning 400 acres. Holding the distinction of being the leading upscale shopping center in the East Tennessee region, Pinnacle features a tenant roster that includes such anchors as Regal Cinemas and Bed Bath & Beyond. With a long list of national and regional occupants, the trophy property is 92.5 percent leased. And the asset now holds another enviable title. "The Pinnacle at Turkey Creek is the largest open-air retail asset to trade in the history of Tennessee and one of the largest to trade in the U.S. during 2011," Chris Decoufle a senior vice president with the National Retail Investment Group of commercial real estate services firm CB Richard Ellis, said. CBRE represented the Colonial joint venture in the transaction.
Colonial pocketed $27.2 million on the sale of its interest in Pinnacle and, with the buyer's assumption of debt, freed itself of its $38.7 million share of loans on the property.
The REIT also sold its 5 percent joint venture interest in another property in the South, the 420,000-square-foot Colonial Promenade Alabaster II/Tutwiler II in Birmingham, Ala. The joint venture partner was the buyer.
It's all part of the game plan. "The disposition of our joint venture interests in these retail assets is another step in the execution of our strategy to simplify the business and sell our non-core assets," Thomas H. Lowder, Colonial chairman and CEO, said.