By Scott Baltic, Contributing Editor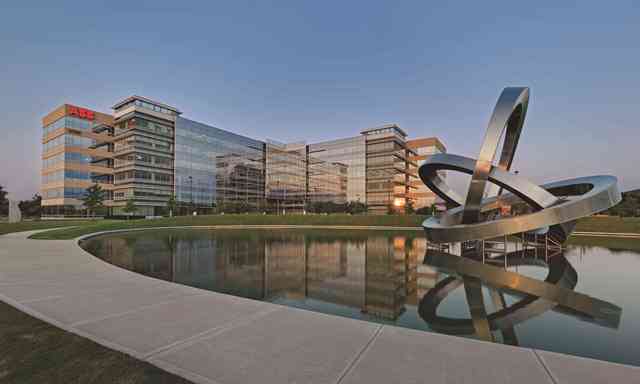 Clarion Partners will have some hefty payments to make in the new year, now that a $296 million financing package for a 10-building, 1.6 million-square-foot portfolio of Class A office buildings it owns has been completed. The financing was extended by Bank of America and arranged by HFF, which announced the transactions last week.
The loan provides a combination of acquisition financing, forward financing and refinancing for a term of seven years, with a combination of fixed- and floating-rate tranches. The portfolio comprises buildings in San Francisco, Washington, Houston, Boston and Charlotte, N.C.
The initial tranche, completed in late September, consisted of two refinancings, on 600 California St., San Francisco, and Morrocroft Centre in Charlotte, N.C., and forward financing on 1111 19th St. in Washington, D.C., which will close on March 1, Seattle-based Clarion managing director Steve Latimer told Commercial Property Executive.
Following that in mid-November was the acquisition of Westchase Park in Houston, a six-story, 272,000-square-foot, LEED Gold building. An adjacent, buildable 7-acre parcel was also part of that deal. www.commercialsearch.com/news/property-types/office/clarion-nabs-272-ksf-office-building-in-houston/
And just before Christmas, Clarion closed on the acquisition, for $128.5 million, of the 407,500-square-foot Fort Point office portfolio in Boston's Seaport District, consisting of: 33-41 Farnsworth St., 34 Farnsworth St., 44 Farnsworth St., 332 Congress St., 374 Congress St. and 263 Summer St. www.commercialsearch.com/news/regions/mid-atlantic/408-ksf-office-portfolio-in-bostons-blossoming-seaport-district-trades-for-129m/
The HFF team representing Clarion Partners was led by senior managing director Bruce Ganong, with regional support from senior managing directors Riaz Cassum and Sue Carras and associate director Chris Gandy.
Latimer described the package as "relatively conservative financing" from an LTV standpoint. Clarion was looking for about 50 percent of value and, importantly, he said, the flexibility to sell individual assets. "We didn't want to have our hands tied by some big prepayment penalty."
Like us on facebook: https://www.facebook.com/pages/Commercial-Property-Executive/258033884191