By Scott Baltic, Contributing Editor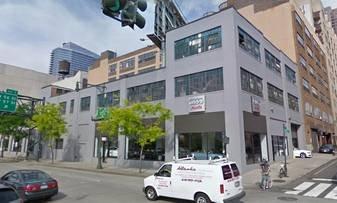 Chrysler Group L.L.C. has signed a lease for 110,000 square feet of auto showroom and service space at 629 W. 54th St. in New York City, CBRE announced Friday. The terms of the lease were not disclosed.
Chrysler Group was represented by CBRE's Michael Kadosh, vice president, CBRE New York Tri-State Retail Services Group, and Jedd Nero, in Manhattan, and by Jeff DeSano and Scott Young, in Detroit. The lease was a direct transaction with the Friedland Estate, landlord for 629 W. 54th St., in the Auto Row district in the Hell's Kitchen/Clinton/Midtown West neighborhood on Manhattan's Far West Side.
The space will be occupied, according to a Chrysler Group announcement earlier last week, by Fiat of Manhattan and the service operations of Manhattan Chrysler, Jeep, Dodge, Ram. The move is slated for next April.
Both operations, which are currently at 711 11th Ave., are owned by the same family. The showroom of Manhattan Chrysler, Jeep, Dodge, Ram will remain at 678 11th Ave.
The space at 629 W. 54th St. was formerly occupied by Audi, which was represented by Kadosh and Nero in its 2009 purchase of 798 11th Ave.
BMW, Mercedes-Benz, Ford, Nissan, Toyota and Lexus all have dealerships in Auto Row, Kadosh told Commercial Property Executive. The district is also home to Volkswagen, Honda and Mini dealerships and to New York City's largest Vespa dealership.