By Scott Baltic, Contributing Editor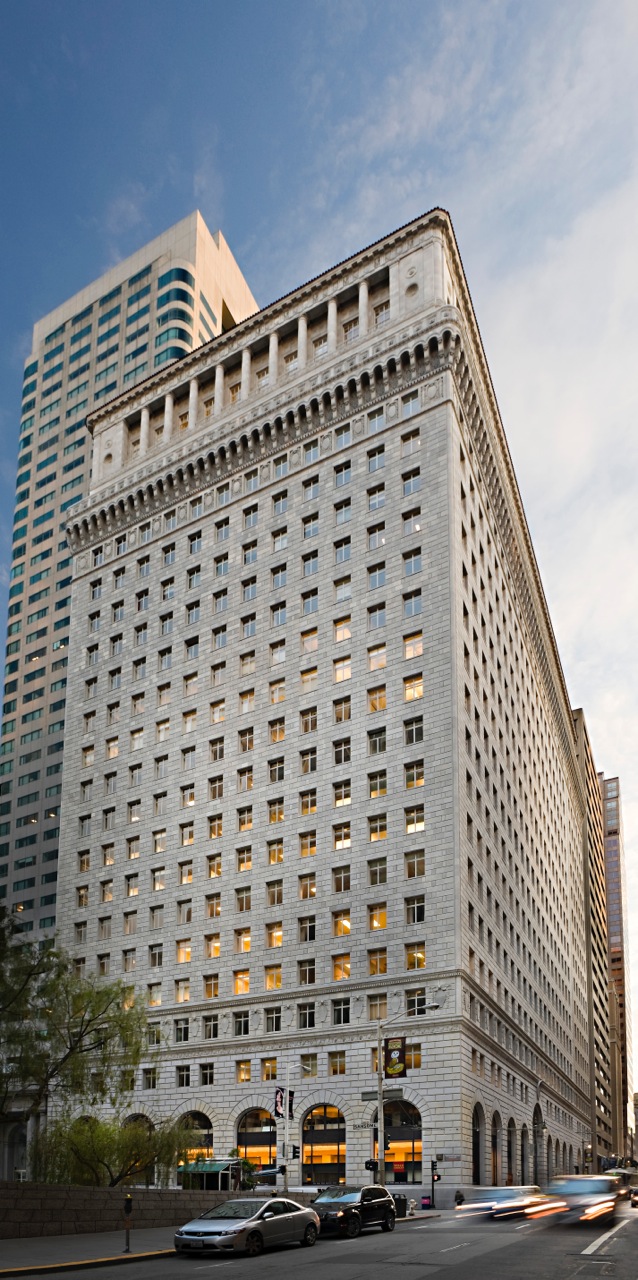 Chinese developer Kylli Inc. has bought a majority stake in the 22-story office building at 225 Bush St., in the San Francisco CBD, taking the share previously owned by GEM Realty and SEB ImmoInvest. Flynn Properties retains its minority JV stake, as well as property management and leasing for the building, which is also the site of Flynn's corporate headquarters.
The $350 million transaction reportedly is the largest office deal in San Francisco since 2012.
The deal was announced late last week by JLL, which had identified Kylli as Flynn Properties' new JV partner and provided support on the transaction.
Kylli is a Chinese development firm backed by Genzon Group, of Shenzhen, and its principal.
The 583,000-square-foot Class A Historic building was built in 1922 and was originally the headquarters of Standard Oil.
Flynn Properties and GEM Realty owned 225 Bush from 2000 to 2005 in partnership with Whitehall-Goldman Sachs. Flynn and GEM Realty repurchased the property, with SEB ImmoInvest, in 2012.
When Flynn Properties sold the building in 2005, it was fully occupied, Greg Flynn, CEO & president of Flynn Properties, told Commercial Property Executive, but its occupancy subsequently declined.
"The market here has changed a lot, and you have to be a very fast and responsive owner," Flynn said. The previous owner had aimed at FIRE (finance/insurance/real estate) tenants, while Flynn Properties' leasing strategy focused on tech tenants.
Flynn Properties undertook upgrades to common areas and made the building pet- and bike-friendly. Flynn noted that tech companies like high, exposed ceilings and that 225 Bush has ceiling heights of 14 feet, slab to slab.
The company spent between $10 and $15 a square foot on demolishing and refitting the space (exposing the ceilings and brick walls) for tech occupants, Flynn said, and gave tenant build-out allowances of $50–$55 per square foot.
As a result, he told CPE, rents jumped from the high $20s to the low $60s, and, counting rollovers, Flynn Properties has leased about 50 percent of the building in the past 19 months.
New tenants brought in during Flynn Properties' most recent ownership include Lithium Technologies, Groupon, Zillow, Twitch.tv, Meltwater and RocketSpace.
"We've seen increasing interest from Chinese buyers in trophy office buildings in global gateway cities for several years, with a focus on London and New York to date," Rob Hielscher, the managing director who led the JLL Capital Markets team, said in a release. "This large, off-market transaction shows that Chinese investors are also aggressively pursuing Class A office buildings on the West Coast."