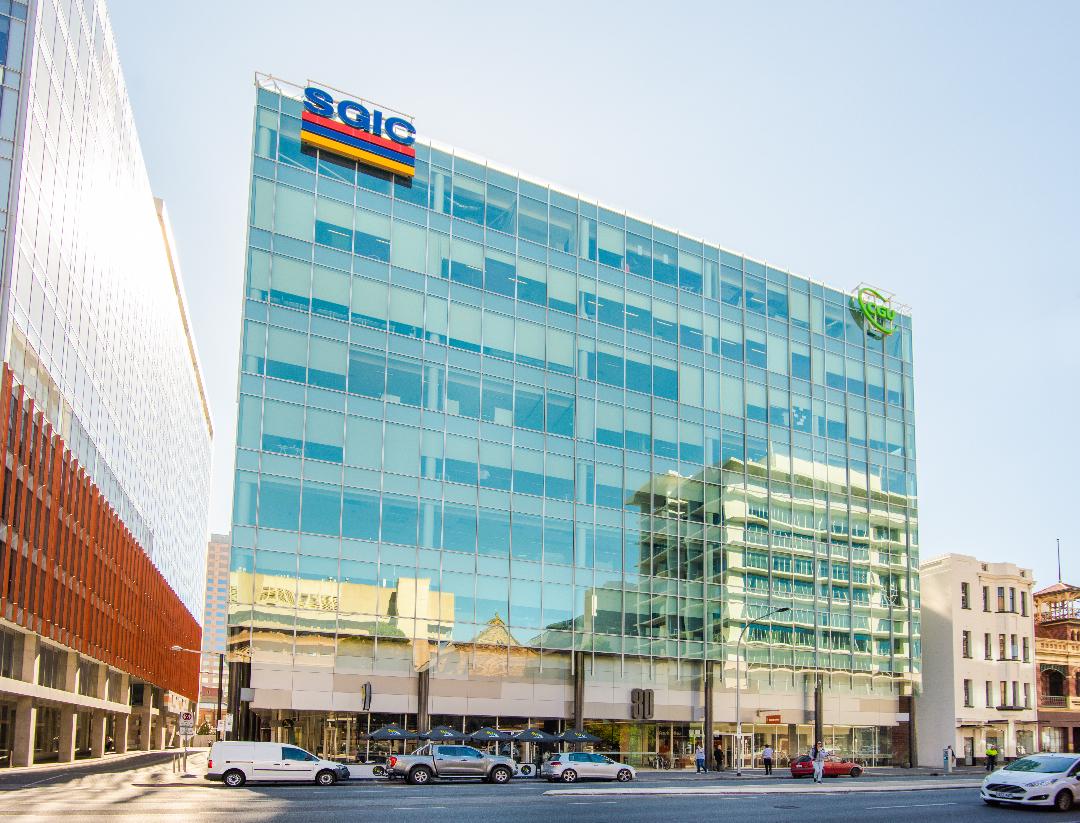 Sydney-based Centuria Capital Group's subsidiary, Centuria Property Funds Ltd., has inked unconditional contracts to acquire 80 Flinders St., an approximately 130,800-square-foot office building in Adelaide, South Australia. Centuria will purchase the premier asset from Lendlease's Australian Prime Property Fund Commercial for A$127 million, or roughly $89.2 million.
Guy Bennett of Knight Frank and CBRE's Ian Thomas orchestrated the transaction on behalf of the seller. Located in Adelaide's central business district, 80 Flinders St. opened in 2006 and received a comprehensive refurbishment earlier in 2019. The 11-story tower, which also features an adjoining 694-space parking facility, is 100 percent leased. The roster of tenants includes the likes of BAE Systems and Beach Energy, both of which signed seven-year lease agreements for tenancy commencing in November 2018 and June 2019, respectively. 80 Flinders is a coveted asset in a coveted region; Australia is one of the five least risky real estate investment markets in the world.
"Australia as an investment market within Asia Pacific stands out from the pack, and as such continues to attract significant foreign and local capital, which does make it a challenge to compete for opportunities in the market," Ross Lees, head of funds management with Centuria Capital Group, told Commercial Property Executive. "Fortunately, as an experienced long-term operator with an exceptional track record in the market, we are well-positioned to identify and acquire quality assets for investors. This is evidenced in the strength of our deal flow, with over $900 million in acquisitions made across the Group in fiscal year 2019."
Launching pad for a fund
With the purchase of 80 Flinders, Centuria will establish a new fund. The investment vehicle will be part of the investment manager's unlisted division. "We've seen few offerings of direct property investment to investors in the last 12 months, and the unlisted market has been disproportionately quiet, especially given the appetite from investors for yield in the current local market—with continued interest rate cuts and low bond rates. We felt it was time to add to our unlisted funds with the right acquisition to offer long-term opportunity for investors," Lees said. The fund is on schedule to launch in August 2019.