By Gail Kalinoski
Australia, the U.S., the Netherlands, Germany and Switzerland are the five least risky investment markets and Argentina and Venezuela are the most risky among 52 countries analyzed by Scope Investor Services. Rounding out the top 10 least risky investment markets were the United Kingdom, New Zealand, Canada, Norway and Sweden. Joining those South American countries on the most risky list are Turkey, Brazil, India and Russia.
Scope Investor Services, part of Scope and Scope Ratings, Europe's leading credit rating agency, looked at 52 countries to assess potential risks of real estate markets: three North American, 29 European, six Latin American, 12 Asian, as well as Australia and New Zealand. The Scope Global Real Estate Market Monitor (GREMM) supports asset allocation decisions, as well as risk management processes. In a report entitled, Global Real Estate Investment: Opportunities and Risks in the Late Stage of the Cycle, Scope Investor Services and the Scope GREMM note investment capital is becoming more global in its search for returns and diversification. It also states there is a need for a standardized set of indicators to make sense of opportunities, as risk and return expectations have become critical.
"Real estate investors, after nine years of strong and often double-digit returns, face a daunting task: How and where to invest large amounts of new capital while guarding against a market correction, if not recession, in 18 to 24 months' time," Wolfgang Kubatzki, managing director at Scope Investor Services and author of the report, said in a prepared statement. "Discerning investors, of course, look at more than country risk, explaining why plenty of money can flow to relatively more risky destinations."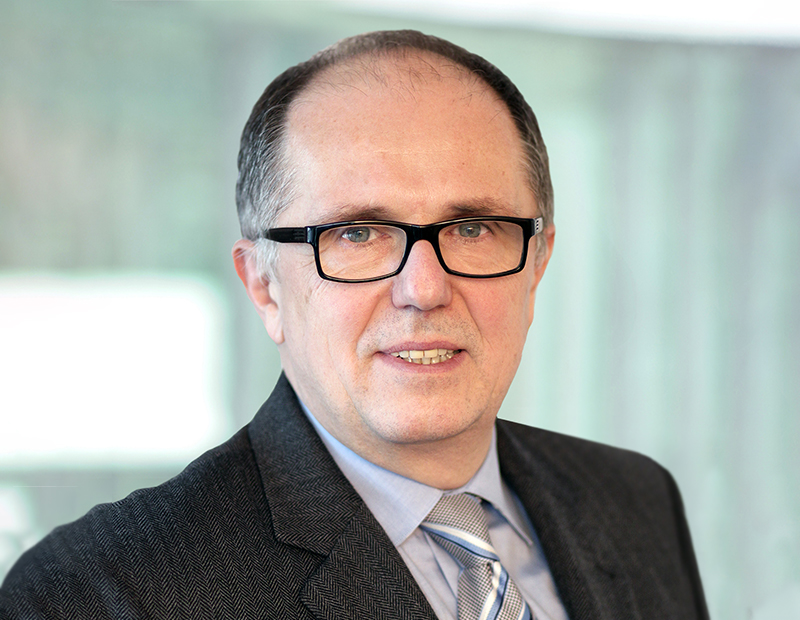 For the immediate cyclical outlook, the report notes the real estate market is facing several demand-side factors including tight labor markets, rising incomes and population growth. It points out that oversupply is not a widespread problem, but is being seen in some cities outside Europe and North America such as Sao Paulo, Jakarta and Shanghai. Construction activity has been modest in most markets, while others are near their peak in the development cycle.
"The key may be to take a long-term structural view of the property market, while avoiding home-country bias, particularly for investors who aren't satisfied with the idea of switching into cash or paying down debt despite the uncertainty ahead," Manfred Binsfeld, director at Scope Investor Services and the report's analyst, said in prepared remarks.
Binsfeld pointed to four trends:
Disruptive developments like increased demand for short-term leases or shared office space, e-commerce and the rethinking of brick- and- mortar retailing, and the logistics boom also due to increased e-commerce;
Changing demographic that are spurring innovations including more mixed-use developments to serve aging populations in advanced economies and young, rapidly urbanizing populations in less advanced economies;
Cities competing to attract more young talent and high-tech companies to create technological innovation hubs;
Fund managers seeking more diversified portfolios as protection against future downturns.
Advice to investors
Overall, the report states investors need to assess where individual markets are in the real estate cycle by examining local trends in rental growth and vacancy rates. For example, those looking to investment in office real estate, should consider cities in the early phase like Seoul and Warsaw and late phases like London and Shanghai, Binsfeld said, noting they "may offer investors opportunities to capture future rental growth even as a downturn looms."
Other suggestions include:
Reducing risk through diversification;
Taking long-term and structural risk/return characteristics into account to cushion possible market corrections and investing in safe havens like Germany;
Investing in countries or cities that best adopt secular trends like urbanization and technological change;
Watching the current risk map for trade tensions, political uncertainty and monetary policy, as well as tight labor markets, inflation and increasing interest rates.
In late October, Scope Ratings and Scope Risk Solutions issued a case study about WeWork, evaluating the risks for commercial property investors who might be considering the coworking and technology company as a prospective tenant. The report examined WeWork's emergence as one of the world's most important tenants in office properties and how it may perform in the late stage of the economic cycle. In particular, it noted WeWork had established a recognizable brand and disrupted the office market by taking advantage of the trend toward coworking and shorter leases. But it also noted the firm is facing increasing competition, particularly in the mid-market office segment.
Images courtesy of Scope Investor Services