By Gail Kalinoski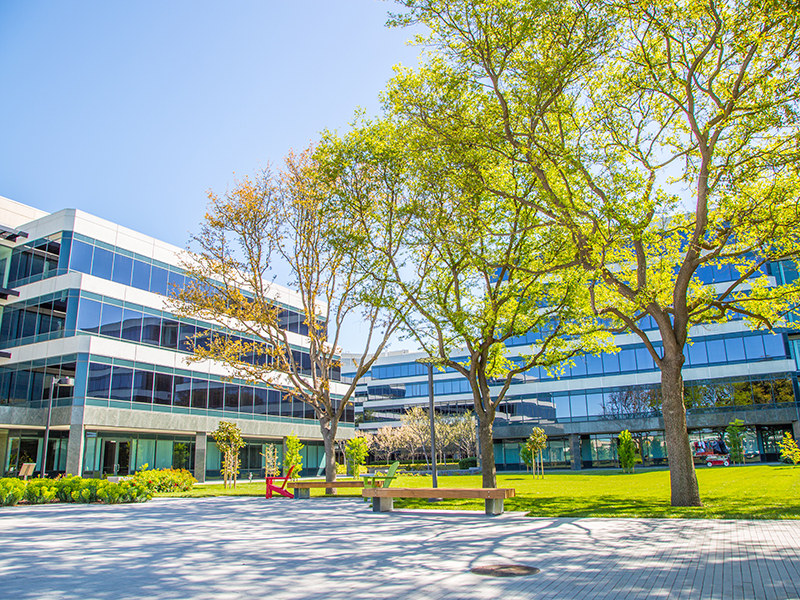 Nearly three years after it acquired the five-building, 863,000-square-foot, Class A office complex in Pleasanton, Calif., Swift Real Estate Partners has refinanced Rosewood Commons with a $152 million loan from a domestic bank secured by the CBRE Capital Markets' Debt & Structured Finance team.
Formerly known as California Center, Swift has repositioned and modernized the East Bay property taking it from about 10 percent leased at purchase to approximately 95 percent leased now.
Michael Walker, Brad Zampa, Megan Woodring and Taylor Shepard of CBRE's downtown San Francisco office arranged the floating-rate loan at a competitive spread priced over 30-day LIBOR. Walker and Zampa are partners on CBRE Capital Markets' Northern California Institutional Properties team, focusing on debt and structured finance transactions throughout the West Coast. The team includes six investment sales experts: Russell Ingrum, Joe Moriarty, Scott Prosser, Tyler Meyerdirk, Seth McKinnon and Jack DePuy.
"Attracted by the diversified and high-quality tenancy, lenders from around the country aggressively competed for the opportunity to finance this exceptional campus. Swift's complete repositioning and modernization of the office and amenities resulted in incredible leasing momentum," Walker said in a prepared statement. "The Pleasanton submarket has not only hit its stride, it has established itself as a top Bay Area destination for a diversified roster of office occupiers. We are delighted to be part of this opportunity."
CBRE noted that Pleasanton's average rent is a discount compared to San Francisco CBD, Oakland CBD, Silicon Valley and the Peninsula. The submarket has attracted companies like GAP Inc., PeopleSoft, Ross Dress for Less, Thoratec, Workday, Clorox, Kaiser Permante, Safeway and Oracle.
Located at 4400 Rosewood Drive, Rosewood Commons has a state-of-the-art conference center, cafeteria and sports recreation facilities. It's got highway visibility and immediate access to interstates 680 and 580 and the BART transit system.
Swift acquired the property in June 2014 from Deutsche Asset & Wealth Management. A month later, JLL obtained $152 million in debt financing $152 million in debt financing from Starwood Property Trust for the acquisition. The financing consisted of a five-year, floating rate loan, $106.5 million of which was funded at the closing of the acquisition. The remainder of the financing was for capital improvements.