By Scott Baltic, Contributing Editor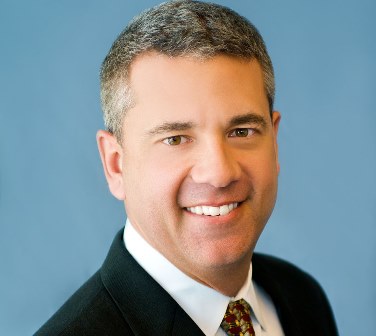 CBRE Capital Markets has closed the sale, for $140 million, of 777 Brickell Ave., Miami, a 288,485-square-foot office tower with an adjacent five-story parking structure, it announced Thursday, the same day the deal closed, according to a CBRE spokesperson.
CBRE had marketed the property on behalf of an institutional investor advised by CBRE Global Investors, and the purchaser was a private South American investment group. CBRE declined to provide further information about the transaction.
The 13-story building is at the intersection of Brickell Avenue and Southeast 8th Street and reportedly is one of only two Brickell Avenue office buildings with a waterfront location. The property is currently 93 percent leased to 29 tenants.
"Miami continues to draw significant capital from intelligent, well-informed investors. 777 Brickell, one of only four waterfront sites on Brickell Avenue, is just the latest example of that," CBRE vice chairman Christian Lee said in a release.
The CBRE Capital Markets, Institutional Properties team that marketed the building for sale and negotiated the transaction on behalf of the seller included Lee, vice chairman Charles Foschini, first vice president Christopher Apone, vice president Amy Julian and senior associate José Lobón.
Leasing brokers Brian Gale and Andrew Trench of Taylor & Mathis, Kennesaw, Ga., also participated in marketing the deal.
The outlook for the Miami-Dade office market is "promising," according to a late 2014 report by Marcus & Millichap, because of steady job growth coupled with a meager pipeline of new office developments. Average office vacancy was projected to fall 190 basis points in 2014, to 14.8 percent, which was still well above the pre-recession figure of 10.1 percent.
The first phase of the $1 billion–plus Brickell City Centre is slated for completion this year, the report noted. That portion will include 128,580 square feet of office, a 264-room hotel and 520,000 square feet of retail and restaurants, as well as both residential condos and rental apartments.
As reported by Commercial Property Executive in December, MG Properties, Florida East Coast Realty and Corigin Real Estate Group will team up to develop 1201 Brickell Bay Drive, a 1.8-million-square-foot luxury residential development in the Brickell Corridor. Plans for the 2.5-acre property call for two main towers in excess of 60 stories.