By Barbra Murray
Liberty Property Trust recently sold an approximately 806,000-square-foot office portfolio in the Phoenix area, pocketing $255 million as part of its capital recycling plan. Commercial real estate services firm CBRE Group marketed the collection of five buildings and represented Liberty in the sale of the assets.
"This sale is one of the largest multi-tenant office transactions on record for metropolitan Phoenix, and it underpins the growing trend of institutional investors investing significant capital into Phoenix because of the strong and diverse market fundamentals," Barry Gabel, executive vice president with CBRE Group, told Commercial Property Executive. Gabel was joined in the representation of Liberty by colleagues Chris Marchildon and Will Mast, both of whom are vice presidents at the firm.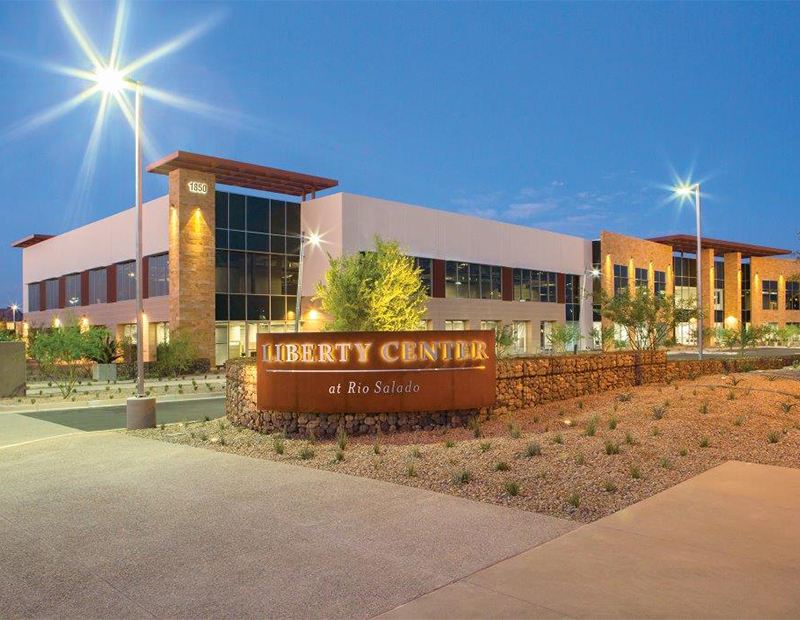 The Class A portfolio consists of the fully leased, 123,340-square-foot office structure at 8501 E. Raintree Drive in Scottsdale and the four-building Liberty Center at Rio Salado in Tempe. Developed over a four-year period ending this year, the Liberty Center buildings—carrying the addresses of 1850, 1870, 1910 and 1930 W. Rio Salado Parkway—total approximately 682,400 square feet of space and count the likes of Centene, DHL and Carvana among the tenants.
The investment community was quite keen on the opportunity. Institutional investors, foreign funds, private equity firms and high net worth buyers in the U.S. and abroad took an interest in the portfolio, drawn in by what CBRE described as the properties' irreplaceable locations and strong credit tenancy.
Recycling and repositioning
Liberty is making strides in its strategy of utilizing proceeds from office sales to finance the expansion of its industrial platform in target markets—including Phoenix. The disposition of the Phoenix office portfolio is hardly an indication of a lack of interest in the market.
"Liberty continues to pursue growth opportunities in metro Phoenix, particularly where we can add value through industrial development or redevelopment," Joe Trinkle, senior vice president with Liberty Property Trust, told CPE.
Images courtesy of CBRE