Sometimes, a successful ESG strategy means finding the right partner. This tactic proved successful for Stream Realty Partners, which joined forces with Catalyze—a Colorado-based power producer that develops, constructs, owns and operates integrated renewable assets to deliver configurable systems—to install more than 450 megawatts of solar and battery storage across its 40 million-square-foot development pipeline, as well as equip these industrial projects with electric vehicle charging stations.
Over the next few years, 42 of Stream's projects in markets such as California, the Carolinas, Tennessee and Texas, will be upgraded by Catalyst teams.
---
READ ALSO: The Largest Rooftop Solar Project in DC's Brookland 
---
The two companies got together as Stream was looking for a "like-minded, fully integrated partner with the ability to provide turnkey energy solutions at scale, but with the ability to evolve and adapt in a continuously changing regulatory environment across multiple jurisdictions," as described by James Geshwiler, chief strategy and investment officer at Catalyze, in a discussion with Commercial Property Executive.
In addition to sharing details behind the joint venture with Stream Realty Partners, Geshwiler also talked about the impacts of the current economic market conditions on the renewables industry.
Installing 450 megawatts of solar and battery storage projects sounds big. Tell us about the timeline, is work already underway?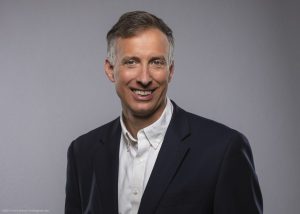 Geshwiler: We have several projects already underway. We are anticipating the first two projects to achieve commercial operation in the fall, with a goal of having up to 10 projects live by the end of the year.
Are you employing locally to have these projects installed or do you have your own teams traveling across the locations where Stream Realty Partners' properties are?
Geshwiler: We employ both the Catalyze team and local contractors to work on these projects.
Are the solar arrays and batteries made in the U.S. or imported?
Geshwiler: We use a combination of domestically made and imported goods. For our solar arrays, we use our proprietary lightweight rooftop racking product, Solar Strap, which is non-penetrating and manufactured in the U.S. We have secured inventory of solar panels through 2022 and the second quarter of 2023. For our batteries, we have our own in-house supply chain and expertise with Prisma Energy Solutions, which we acquired last year. Our battery parts are sourced both domestically and imported.
What type of EV charging solutions will you be using? What prompted this particular choice?
Geshwiler: We focus on Level 2 and DC fast charging, but ultimately, the combination and utilization will be tailored to each user, tenant or off-taker. We made an investment last year in Microgrid Labs, which is a smart software solution that helps optimize utilization with a combination of route planning and charging, and allows tenants to take advantage of electrified fleets. Using Microgrid Labs' software gets us much higher levels of efficiency on charging and renewable generation usage than anything else in the market.
Do you use any incentives for these projects?
Geshwiler: We work with utilities and incentive programs when appropriate, but we do not always use them, especially if it's not in the best interest of the host site and tenant. We want to help customers avoid getting locked into utility rates long term because of electric vehicle incentives.
What makes a successful ESG strategy and how do you measure success in an ESG strategy? What key measures should take center stage?
Geshwiler: A successful ESG strategy is one that is fully integrated into a company's business strategy and systemic operations. Customers and stakeholders are looking for demonstrable ESG solutions for key issues, like carbon reduction and clean energy transportation, where they can achieve impact on climate-related goals. Companies can reach true net-zero with on-site renewable energy assets through electricity production and on-site distribution, and therefore scope two emissions reduction.
---
READ ALSO: ULI Report Aims to Accelerate Renewable Energy in CRE
---
To what extent does your industry feel the impact of the rising cost of construction materials and the supply issues induced by the pandemic?
Geshwiler: As with many areas of the economy, our industry is facing new business challenges from the pandemic. One area of impact has been with steel. However, thankfully, solutions arose to help us continue delivering successful projects. We anticipated potential supply chain challenges and secured our inventory in advance to avoid any issues.
Renewables have steadily become the cheapest sources of electricity in many parts of the world. Is their affordability jeopardized by the rising global inflation and the higher interest rates?
Geshwiler: Renewables will maintain their economic advantage because they have no ongoing fuel cost. Once built, renewables are independent of volatility and inflation in a way that any generation source that relies on fuel is not. The marginal cost of operating a solar power plant is close to zero. Especially in an environment of rapidly increasing utility costs, renewables are maintaining their beneficial pricing. Utility costs are rising faster than the cost of inputs for renewables.
Which is more damaging to the expansion of the renewable energy industry—rising inflation or rising interest rates—and why? How detrimental are these headwinds to the sustainability focus in general?
Geshwiler: Rising interest rates affect all sources of energy, so the impact is similar across the board. As for inflation, renewables are actually in a better position because there are no fuel costs. Once your renewable energy asset is built, it's done. Having secured our supply chain through vertical integration, Catalyze is protected against rising inflation and interest rates.