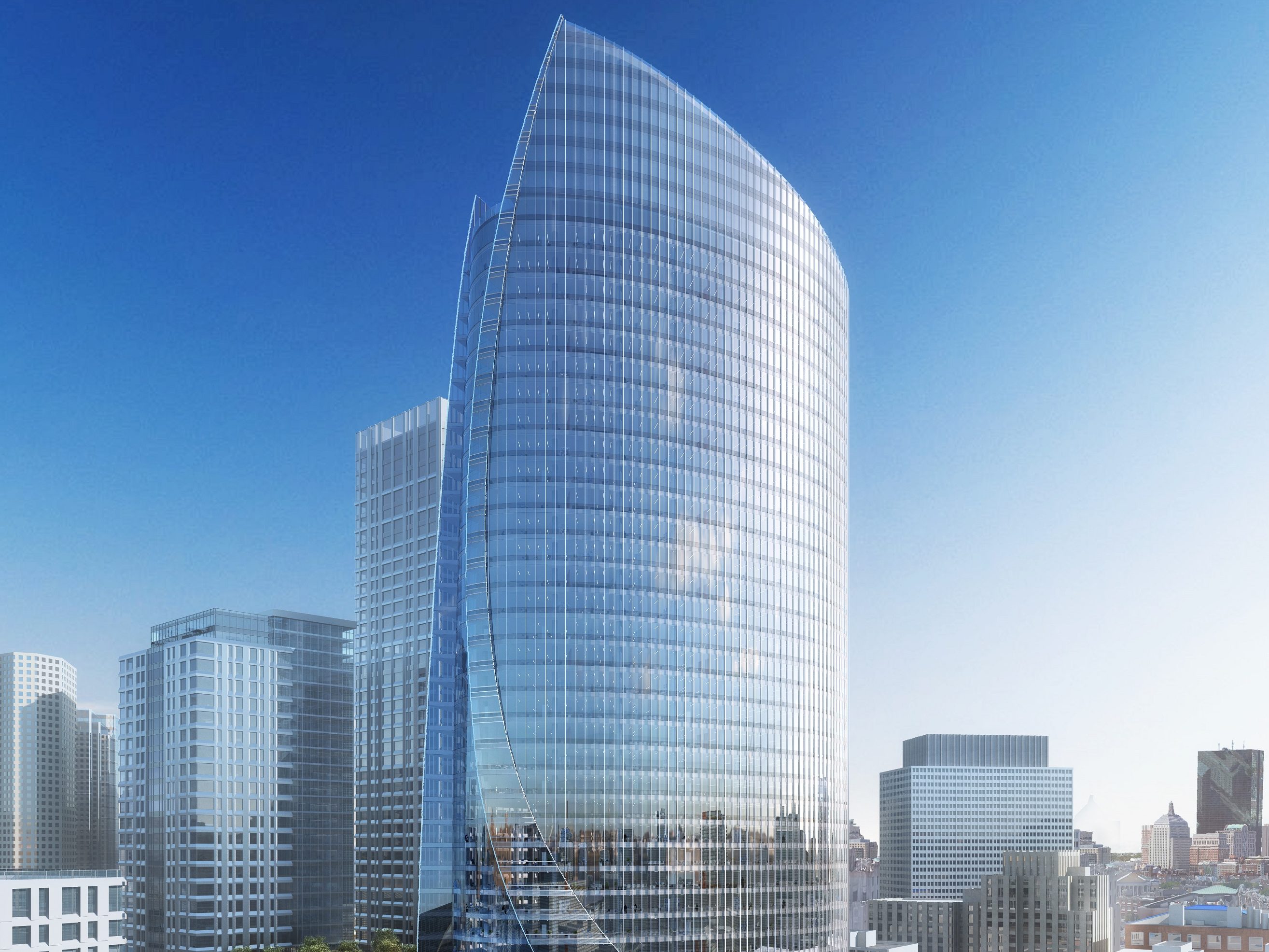 Carr Properties has acquired a 75 percent ownership interest in the 1 million-square-foot One Congress office development in downtown Boston. When initially investing in the project last May, the company split ownership equally with National Real Estate Advisors, while The HYM Investment Group was brought on as the developer.
Last month, the partnership announced the groundbreaking of the project, which is slated for completion in late 2022. The tower is taking shape at 1 Congress St., three blocks from North station while providing on-site access to the Haymarket MBTA station. Additionally, the building will be roughly 2 miles from interstates 90 and 93 and less than 4 miles from Boston Logan International Airport. The proximity to public transit translates into accessibility from neighborhoods such as the North End, Beacon Hill and West End.
The 600-foot-tall office project will feature amenities including bike facilities, a one-acre rooftop garden on the 11th floor, abundant parking and more than 30,000 square feet of fitness. The building will provide 360-degree views of Boston Harbor, the Financial District and the Charles River.