By Scott Baltic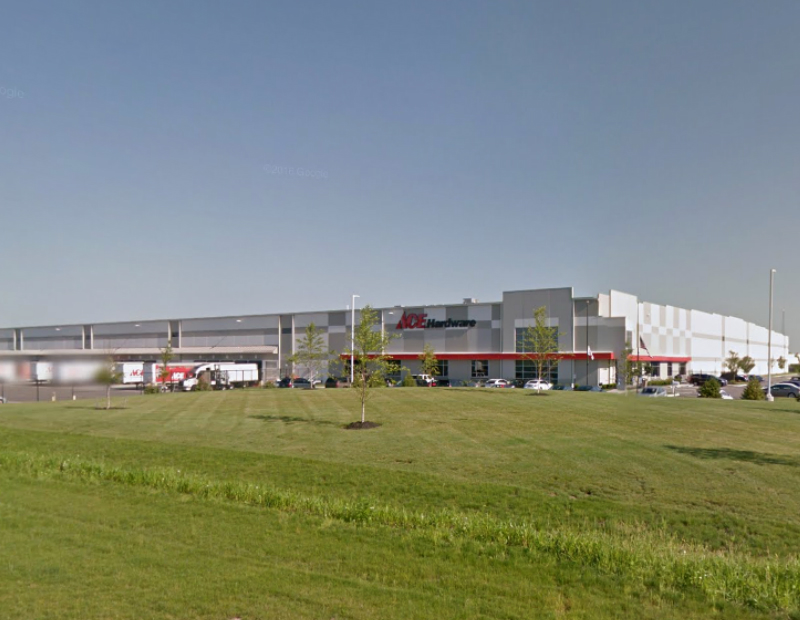 Granite Real Estate Investment Trust, of Toronto, has agreed to acquire a portfolio of four Class A, single-tenanted warehouse/distribution buildings totaling about 3.8 million square feet. The properties are sited on 78 acres in West Jefferson, Ohio, about 20 miles west of Columbus. The purchase price of $232.5 million reportedly represents an in-going stabilized yield of about 6.0%.
The four properties are:
15 Commerce Parkway, 1.3 million square feet, leased to Mars Petcare
10 Enterprise Parkway, 534,000 square feet, leased to Ace Hardware
100 Enterprise Parkway, 1.22 million square feet, leased to Restoration Hardware
115 Enterprise Parkway, 743,600 square feet, leased to Bon-Ton Stores Inc.
The buildings are described as "modern e-commerce distribution facilities" with an average age of about seven years. Two of the four tenants have expansion options of at least 200,000 square feet. Bon-Ton, the parent company of department store chains Bergner's, Boston Store, Carson's, Elder-Beerman and Herberger's, is in liquidation. While Bon-Ton might vacate 115 Enterprise Parkway, Granite stated that it "believes the re-leasing prospects for this building are strong."
The acquisition, subject to customary closing conditions, is expected to close later this month. Granite reportedly expects to fund the purchase through a combination of cash on hand, largely from the proceeds of dispositions that took place in January, and a drawdown of its unsecured credit facility. That January disposition, for $400 million, involved 10 properties, all in Ontario, except for one in Bowling Green, Ky.
The seller was not identified, and Granite did not respond to Commercial Property Executive's request for that and other information.
Granite was spun off from Magna International Inc., Canada's largest manufacturer of automotive parts, and still counts Magna and its subsidiaries as its predominant tenants.
"As a result of this acquisition and initiatives announced earlier in the year, significant progress has been made towards Granite's strategic priorities including a reduction in Magna concentration from 61% at the beginning of the year to 52% as measured by gross leasable area," Granite CEO Michael Forsayeth said in a prepared statement.
Secondary market, substantial developments
If recent projects and transactions are a reliable indicator, the metro Columbus industrial market is a strong one. A joint venture of PCCP and The Pizzuti Cos. is adding onto the Rickenbacker Global Logistics Park, with an 802,390-square-foot spec Class A industrial building, Rickenbacker West I, on 50 acres.
In December, Exeter Property Group bought a two-building, 451,200-square-foot industrial portfolio in Rickenbacker Global Logistics Park for an undisclosed amount. Also in December, Mark F. Taggart Co. began construction of a 259,800-square-foot warehouse facility at the Air South Commerce Center in Whitehall, Ohio. The building, already about 20 percent preleased, will be the park's second, following a first phase that broke ground last July.
Image via Google Street View