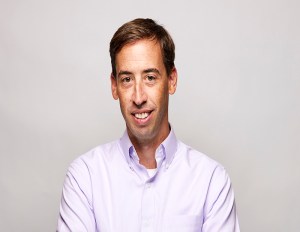 Lab space demand surged more than a year before the first cases of COVID-19 were recorded. Driven by increasing government and venture investment and last year's record number of IPOs, that demand soared through the pandemic. A record 31 million square feet of lab space was in development in Q4 2021.
There are no signs of slowing. In fact, demand for lab space is outpacing speculative construction. More developers are entering the lab space market, with some building ground up and others converting existing buildings.
To fully capitalize on the life sciences hot streak, developers should consider the pros and cons of build-to-suit versus adaptive reuse, with a focus on long-term, strategic plans.
Market Conditions Will Dictate Supply, Best Direction
As developers race to meet demand, companies are looking first to established life sciences markets with robust ecosystems of research institutions, startups and large, global firms. Overall, build-to-suit construction outpaces conversions because developers can design to specific floor loads, backup power requirements, ceiling heights, HVAC specifications, and more. That instills a level of confidence in life sciences tenants that the building will handle their research, as well as house other biotech tenants, creating the kind of ecosystem they are seeking.
Greater Philadelphia is among the most rapidly rising life sciences hubs in the U.S., with surging lab space demand and development. Long a "meds-and-eds" town, the region's rapid development as a cell and gene therapy hub helped attract more than $1 billion in venture capital investment across the region last year. With over 1 million square feet of lab space in development, and millions more in the pipeline, some real estate developers aim to capitalize on the demand by converting existing assets.
It's also a good idea to look around at individual clusters within a market. If there are life sciences incubator facilities providing space for early-stage companies, those companies will require space to grow as they raise capital and develop their products. The amount of incubator space in Philadelphia grew significantly over the past few years, a promising sign for the future lab space demand in the market.
That's why at The Curtis, we converted a significant portion of the former landmark publishing facility into modern lab spaces. The building now houses several life sciences companies as well as a national laboratory incubator and service provider.
Timing Is Everything
Building new construction is a time-intensive endeavor that requires forecasting what lab space demand will look like in three to five years. This kind of prognostication can be challenging, particularly in markets that are less established or prone to other fluctuations. That's why conversions that otherwise make good sense can take advantage of lab space market dynamics and offer speed-to-market advantages.
The fact is most life sciences tenants raise capital and then require lab space to put that capital to work within nine to 12 months. Since new construction takes three years minimum, work must begin prior to signing leases—a considerable risk for a developer. Total costs, especially considering recent supply chain woes, are likely to be substantially higher with new construction than conversion.
Companies at different stages of development will have different needs. Earlier-stage companies with initial seed capital or a Series A round might be better suited for conversions or spec suites. These spaces typically offer lease term flexibility, an important factor for early-stage companies still developing their science through initial trials. These startups can outgrow their space quickly and likely can't wait for a new building. They are less interested in 10-year or longer leases that come with construction. More established companies with functional lab spaces and the flexibility to wait out the construction timeframe are better suited for new construction.
Improve Your Odds of Success
The advantages of adaptive reuse conversions and pre-built spaces revolve around speed to market. For buildings that can accommodate or add to infrastructure requirements, developers can meet a nine- to 12-month timeframe to deliver a new lab space.
Tt's essential for ready-made developers to lock in their first tenant quickly to build confidence in the market that the building can support lab space. Then, it's essential that the developer commit to a larger-scale conversion to let potential tenants know they will be part of an ecosystem and not just a one-off lab space amongst office tenants.
Considering the advantages of adaptive reuse vs. build-to-suit will enable better odds for success among developers looking to ride the wave of demand for lab space. Understanding your market, available building stock, and the specific needs of the industry and tenants will position developers to deliver precisely what the market needs at the right time.
---
Jamie Rash is a regional director for Keystone Development + Investment. In his nine years at the firm, Rash has participated in the acquisition, development and management of projects valued over $1.5 billion. He runs a 3 million-square-foot portfolio that includes The Curtis, The Washington and 100 Independence in Philadelphia. He leads a seasoned team of management, leasing and development professionals with an emphasis on creative thinking and building culture.