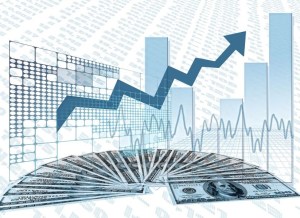 With the assistance of JLL, Blackstone Real Estate Income Trust has secured financing valued at $690 million for an approximately 6.9 million-square-foot portfolio of net leased assets. The collection of 44 properties consists of industrial, office and data center buildings located in high-growth markets spanning 10 states across the U.S.
---
READ ALSO: How High Inflation Could Impact REITs
---
Trey Morsbach, Michael Cosby, Bo Beidleman and Ryan Pollack of JLL's Capital Markets debt advisory team arranged the financing on BREIT's behalf through Wells Fargo Bank. After the closing, Singapore-based United Overseas Bank teamed with Wells Fargo and committed half of the arranged capital. The financing comes in the form of a two-year, floating-rate, non-recourse loan along with a revolving credit facility.
High-quality collateral
Spanning a total of 611 acres, the portfolio BREIT financed consists of a diverse group of assets that is heavily industrial, with warehouse, bulk warehouse, light industrial and truck terminal properties. The collection, which has an average age of 17 years, also features coveted laboratory and data center facilities as well as developable land and office assets.
The portfolio boasts locations in such key markets as Atlanta, Boston and Chicago, as well as Minneapolis, Salt Lake City, Raleigh-Durham and Greensboro, N.C., and El Paso, Texas. Additionally, the group of properties is 90 percent leased to tenants from a diverse list of industries ranging from e-commerce to pharmaceuticals to logistics.
Warm lending climate
The capital markets have been more friendly than frosty for most commercial real estate for much of 2021. In September, Real Capital Analytics reported that the composition of lenders in the U.S. commercial mortgage market had largely returned to its pre-pandemic form and in the third quarter of 2021, CBRE noted that the commercial mortgage market had entered the expansion phase.
"Lending activity surged in the third quarter. CBRE's Lending Momentum Index closed the third quarter at a value of 376, an increase of 31.6 percent from June and 135 percent from the most recent low of 160 in September 2020," according to the firm's research report. "Compared with pre-pandemic February 2020, lending activity is up by 29.1 percent."
In September, JLL arranged a $468.7 million construction loan for The Artise, a 600,900-square-foot trophy office tower in Bellevue, Wash., securing the funds from accounts managed by KKR. And in August, the firm had orchestrated a $250 million acquisition facility through Goldman Sachs for SROA Capital Fund VIII's purchase of a 30-property national self storage portfolio. The lending community continues to embrace a diverse array of commercial real estate property types, not just the current sector favorites.