By Adam Baugh, Owner, Withey Morris PLC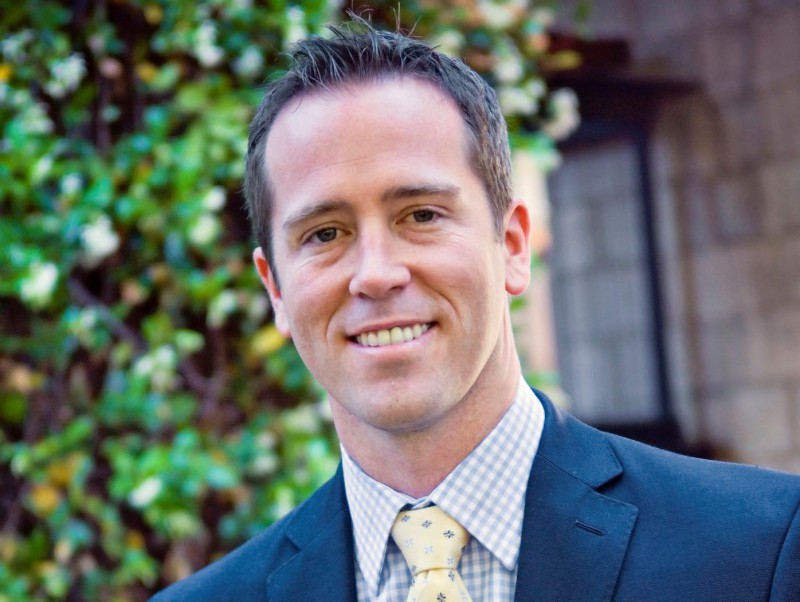 Free shipping is a gift from retail heaven: It is a remarkable convenience to order an item that can arrive at your doorstep within a day, and sometimes, in only a few hours. The amount of packages left at my house last Christmas is reflective of how retail customers' habits have changed. Sadly, the number of retail broker listing signs and empty shopping centers tell the other side of the same story.
Online shopping created a conscious customer—one who knows where, how and when to find the best deal. But despite its tremendous personal benefit, it has played a big part in not only shifting shopping patterns but also in real estate holdings, development deals and zoning patterns. Some have even called it the demise of brick-and-mortar stores.
The shift in shopping trends has vexed retail development. Local planning departments, evolving zoning ordinances and new policies can play a critical role in making older spaces thrive again. It requires a creative vision and unique zoning approach to revitalize shopping centers decimated by online shopping and free shipping.
Cities Must Be Flexible
Cities and municipalities must become more nimble and flexible in responding to shifting trends and vacant retail centers. By example, the City of Mesa, Ariz. adopted new zoning programs and policies to encourage retail redevelopment by granting renewed flexibility to an otherwise strict zoning code. Rather than enforcing rigid zoning standards that cannot comply with sites developed decades ago, the city created new policies like Substantial Conformance Improvement Permit (SCIP) and Bonus Intensity Zone (BIZ) to afford applicants reasonable flexibility.
Through the SCIP and BIZ programs, we transformed an empty Fry's grocery store into a Planet Fitness gym and retail building; redeveloped a four-year vacant Office Max into an indoor youth recreational playground called Urban Jungle; and turned an abandoned Fresh and Easy into a CVS Pharmacy. Solutions like this give a pathway—and hope—for traditional brick-and-mortar retail to survive and thrive again.
Developers Must Think Outside the Box (Literally)
With a hyper-competitive online marketplace, retail customers need a reason to visit, shop and stay. Today's brick and mortar tenants are looking for more than just a box to open their businesses. We advise our clients to implement destination places, lifestyle opportunities, outdoor areas, and draws for customers to make on-site purchases.
This is best exemplified in newly redeveloped buildings we've entitled such as Whiskey Row in Gilbert, Ariz., The Yard in Phoenix (a former motorcycle garage and dealership turned restaurant cluster), or the Colony in Phoenix (a cluster of indie shops, restaurants and bars). Each found a way to give customers a reason to visit and stay through the use of outdoor games, music venues, complementary blend of uses, selfie-worthy murals, rooftop amenities and pedestrian connections. In most instances, it was a creative idea that necessitated a novel zoning approach, but the successful execution has given new life to old buildings.
Anticipate Unexpected Issues
With new approaches, you also have to anticipate unexpected issues: overcoming outdated deed restrictions; negotiating overflow parking; dealing with neighborhood opposition; increasing floor area and restaurant uses without adding new parking; getting approval for alternative refuse and trash collection; vacating excess city-owned property; negotiating operational restrictions and hours of use; working through liquor license concerns and spacing issues; advocating for outdoor dining; handling pedestrian and vehicle traffic, etc. It takes a creative approach to address each issue, but a good zoning attorney can lead the way.
Zoning Attorneys Must Get Creative
The value of an effective advocate with strong municipal relationships cannot be understated. Seemingly impossible redevelopments need massaging to work within (and around) the strict requirements of the zoning code.
A skilled zoning attorney with experience solving complex issues can help find solutions when facing impossible hurdles. It requires an individual with strong relationships at City Hall, knowledge of obscure provisions of the city code, novel interpretations of the zoning ordinance, experience with technical appeals, variances and use permits, a vast understanding of the zoning ordinance intent versus the plain meaning, effectiveness at neighborhood outreach and skill identifying parking opportunities.
For the Colony on 7th Street in Phoenix—previously an abandoned assisted living facility and commercial building covering multiple parcels—the initial challenge was converting an older building to a new use given the mixed underlying zoning, the odd parcel shape, the narrow depth, the lack of parking, the poor access, and more. The second set of issues involved resolving concerns from neighbors, HOAs, abutting property owners and area activists. Third, we identified potential concerns and issues with city staff, engineering and development reviews, and elected officials. After weighing all of those items, we developed a strategy to navigate those issues and the city process in the fastest manner possible.
Know the potential issues and hire land use and zoning counsel familiar with that particular municipality's processes, regulations, norms and likely solutions. Zoning attorneys work directly with city officials, business owners and architects to provide development guidance, streamline the process, reduce the time frame and offer cost savings. An effective zoning attorney with local familiarity and strong municipal relationships is often the key factor towards creating a successful revitalization.
Adam Baugh is an owner at Withey Morris PLC, where he has been practicing land use and zoning law since 2007.
Images courtesy of Withey Morris