By Laura Calugar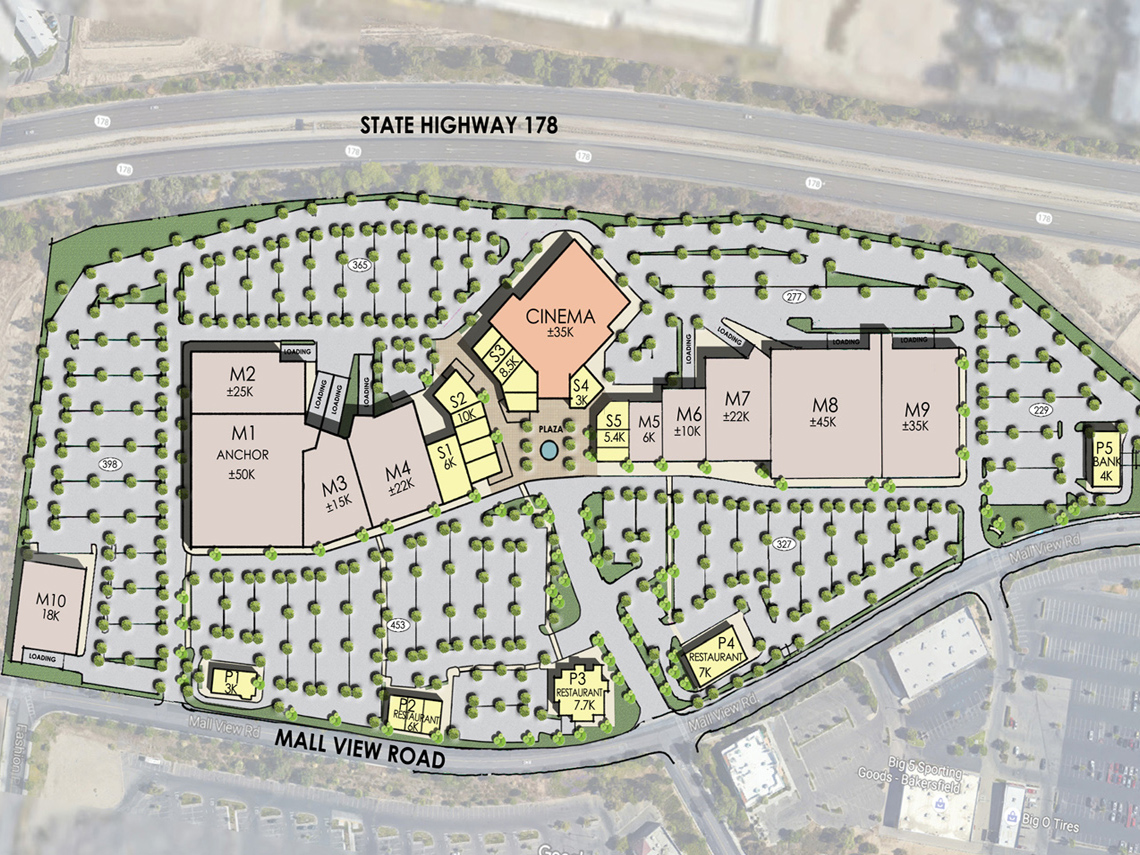 Bakersfield, Calif.—The new owners of East Hills Mall, C & C Properties Inc. and MarkChris Investments, recently unveiled their plans to revitalize the Bakersfield shopping center. Their concept includes transforming the enclosed property into a 350,000-square-foot open-air destination that offers a plethora of dining, shopping and entertainment options. The redevelopment project is expected to break ground in the late second quarter or early third quarter of this year and be completed in the autumn of 2018.
The asset was purchased by the two local developers on Dec. 23, 2016 from Retail Equities and El Corte Ingles of Madrid, Spain. Cushman & Wakefield | Pacific Commercial Realty Advisors represented both the buyer and the seller in the transaction.
Built in 1988 on 36 acres, East Hills Mall is located on Mall View Road, between Mount Vernon Avenue and Oswell Street, with easy access to Highway 178. There are 250,000 people in the project's primary trade area and roughly 500,000 residents in a 10-mile radius. More than 93,000 cars per day pass along Highway 178 at Mount Vernon Avenue and 70,500 cars along the highway at Oswell Street.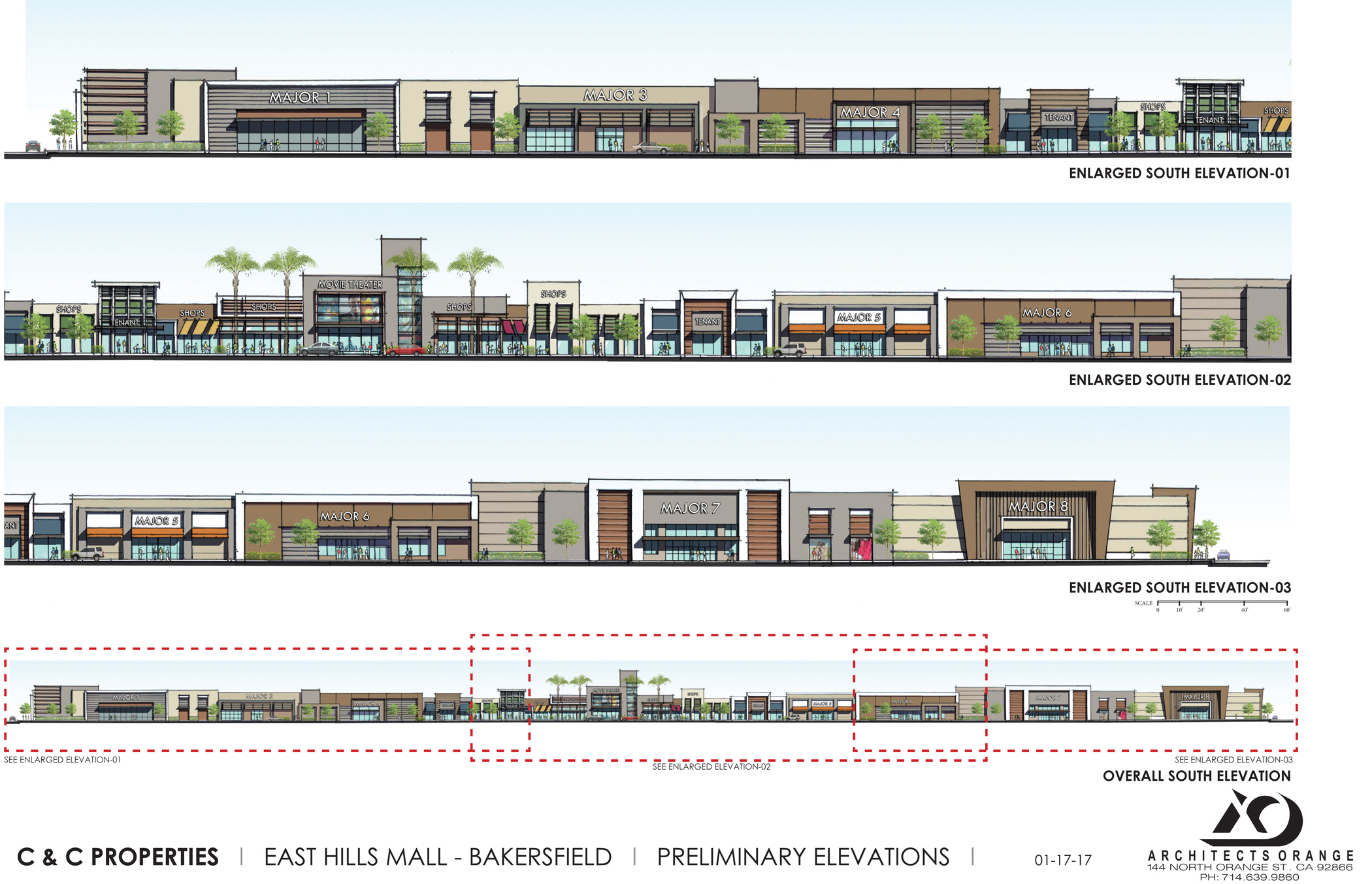 "We are excited that local developers recognize the potential of the retail demand in northeast Bakersfield and will execute on a vision to bring a vibrant retail and entertainment center to an underserved retail submarket of Bakersfield," said Vincent Roche, senior director & principal at Cushman & Wakefield | Pacific Commercial Realty Advisors, in prepared remarks.
The new mall will incorporate a movie theater with a variety of retailers, boutique shops, coffee houses and sit-down restaurants. The redesign will also feature an outdoor plaza and a water fountain. In addition to the main building area, the new owners plan to add several buildings along Mall View Road for shops, restaurants and services.
The two local developers are currently negotiating leases with several national and regional retailers and restaurants, as well as a national theater chain. The existing tenants will be moving out by March 3 and will have the opportunity to relocate to the new shopping center at current market lease rates.
Images courtesy of Architects Orange